Why choose English-medium Undergraduate Programs in Ritsumeikan University?
English-medium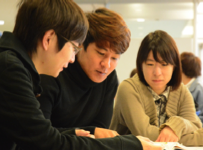 Do you think it is always necessary to show your Japanese skills to get admission to Japanese universities?
Ritsumeikan University does not require Japanese proficiency for students at the time of admission to our English-medium Undergraduate Programs.
Conducting all courses in English except Japanese Language courses, the programs enable access to the variety of academic courses for students not good enough at Japanese.
In some courses, international students also have opportunities to learn Japanese in regular courses after entering these programs in order to make the most of their student life in Japan.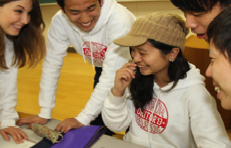 Find more about academic contents or curriculums from the program websites.