2018 Professional Baseball Draft:Ryosuke Tatsumi is Rakuten Eagle's First Pick
At the 2018 Nippon Professional Baseball Draft held on Thursday, October 25, Ritsumeikan University Baseball Team member Ryosuke Tatsumi (College of Social Sciences - Yr. 4) was drafted first by the Tohoku Rakuten Golden Eagles.


Tatsumi, who throws right and bats left, has been a starting outfielder for the team since the Spring League in his first year. In this year's Spring League action, he earned the league's 'Most Valuable Player' (MVP) honors for lashing 100 base hits, and in Fall League play he took home the batting title with 122 hits, the second most in league history. He was first selected for the Collegiate National Team his second year and served as team captain this year.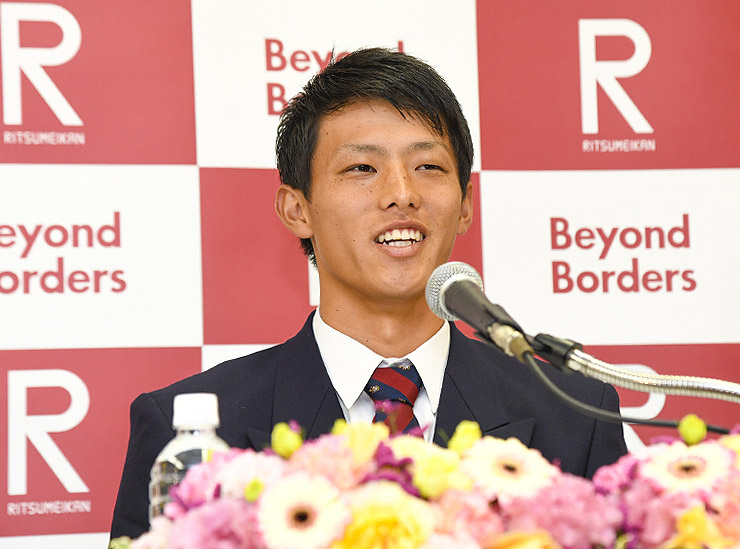 Tatsumi watched a live broadcast of the draft at Kinugasa Campus with team manager Masatsugu Hongo and head coach Noboru Goto, and together they witnessed Rakuten General Manager Kazuhisa Ishii win the rights to bargain with Tatsumi. At the press conference afterwards, Tatsumi smiled as he said, "I am pleased to have been drafted at the highest possible position!"