Financial Aid for Intercultural Exchange: Past Events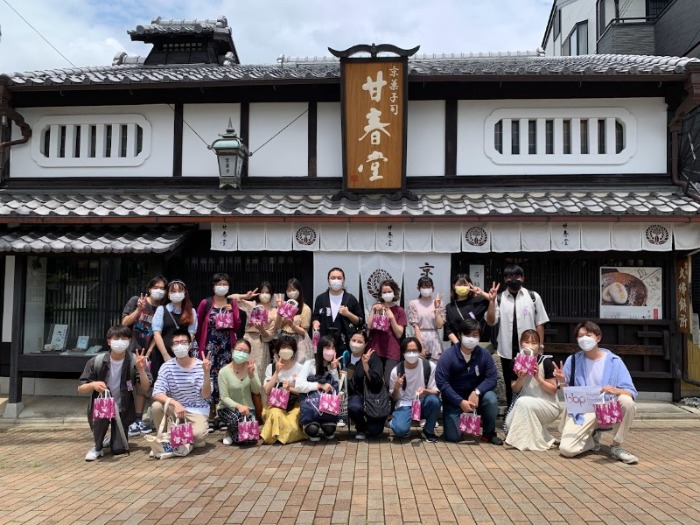 Learning about Japanese culture through making Japanese sweets
Date: July 10th and 17th, 2022
On July 10th and again on the 17th, student staff of the Beyond Borders Plaza (BBP) held traditional Japanese confectionary classes supported by the Financial Aid for Intercultural Exchange.
The BBP is a student commons geared towards promoting international exchange, with the student staff working, among other things, to keep the space active and lively for the students who use it. With that goal in mind the student staff got to work planning the event and applying for funding. While prep work took longer than expected for this long-awaited face-to-face event, the first in quite a while, happily the candy-making went off without a hitch with all pre-registrants in attendance.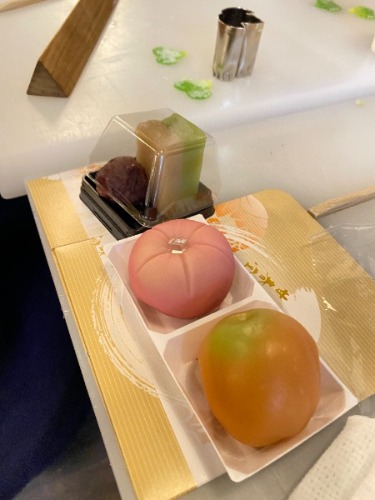 One of the planners of the event, BBP Staffer Yumi Sumino (a senior at the College of Gastronomy Management), had this to say, "We had students of every year apply and show up from across the different colleges, campuses, and with many nationalities represented among the international student participants. I'm really happy about that. On the other hand we had some mis-steps in prep, and not being used running an in-person event like this, I fear us staff inconvenienced many of our partners and participants. Despite the difficulties though, I can say that in the end we succeeded in facilitating intercultural exchange with traditional Japanese candy as the medium. During the hands-on session you could hear many of the students saying things like "it's so hard!", but what really left an impression on me was the polite and patient guidance of our artisan candy-maker instructors, and the students helping each other out and really enjoying themselves while they worked. Together with my fellow BBP student staffers, I want to help promote international exchange by planning and bringing to fruition a variety of events in the future."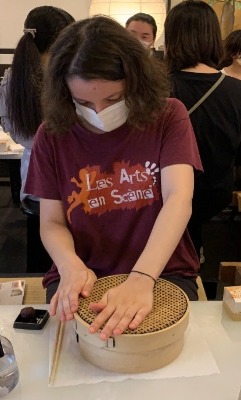 Note: This event was held with strict adherence to Covid-19 prevention protocols observed. Rather than tasting it on the spot, each participant took home the candy he or she made during the class.
Reference:
-The BBP Homepage
-Financial Aid for Intercultural Exchange