04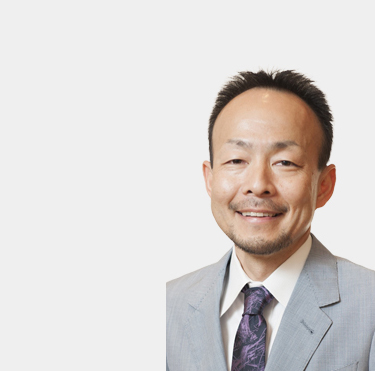 Interview with Professor Satoshi Fujita
of College of Sport and Health Science
This interview was conducted on July 10, 2020.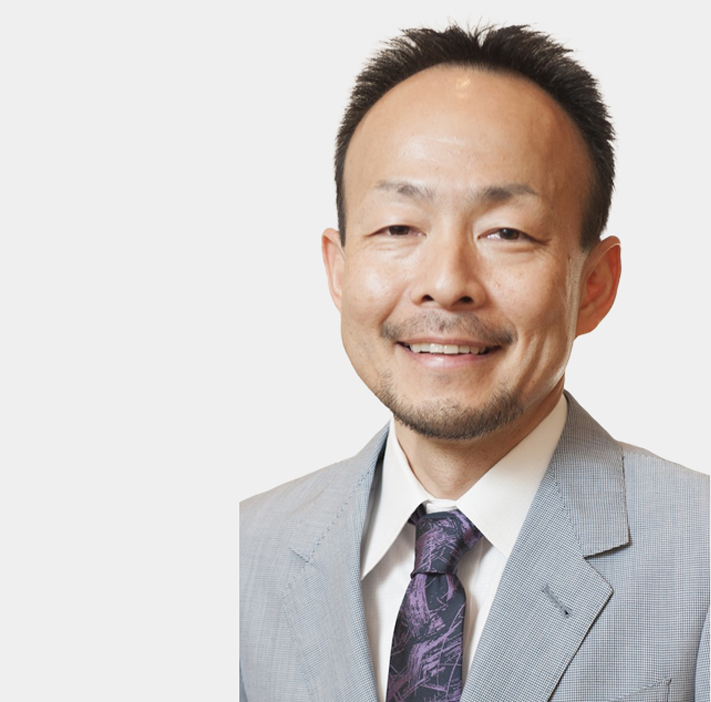 Changes in exercise habits during the stay-at-home period
The COVID-19 pandemic dramatically changed our lifestyles during the stay-at-home period.


What impact do you think this has had on our health?
With a reduced amount of activity in our daily lives, I think many of us felt we were not getting enough exercise. For me personally, I had a lot of trouble maintaining my daily rhythm because I was not able to use the university's facilities to exercise every day like I used to.
 Research has shown that humans will lose the muscle they have developed over three months just from having reduced step counts for 14 days.
 Scholars have also pointed out that loss of muscle mass has many other adverse effects on our health, including increased risk of lifestyle diseases and reduced cognitive function and increased frailty in the elderly.
 My research focuses on how we can increase our muscle mass to protect ourselves from these health risks, and the COVID-19 pandemic has made me realize just how essential this is.
---
It does seem that many of us have stopped exercising.
Compared to other countries, the Japanese treated the stay-at-home requests seriously, and many people continued to refrain from going outside even after the state of emergency was lifted.
 This means our exercise levels remain well below what they would be under normal circumstances. They say we typically walk between 7,000 and 8,000 steps in our daily lives, but my step count during the stay-at-home period fell to around 2,000.
 No matter how much protein you take in, you cannot create muscle with this level of inactivity. I think losing the ability to maintain muscle mass is the scariest thing about inactivity. Because it will likely remain difficult to go out freely, it is more important than ever before to raise awareness about developing exercise habits.
---
It seems that many people have been exercising to videos, but what about children and the elderly?
Children's exercise levels fell due to school closures, and there was a great deal of concern about the negative impact this could have on their health.
 This is why I started offering children's exercise classes on Zoom from my office. I delivered two 15-minute exercise programs every week for elementary and junior high school students. By offering these short lessons at fixed times, it seems that many children were able to make exercise habitual.
 I used to hold group exercise lessons at the local civic center for the elderly, but now it is difficult to gather due to the pandemic.
 However, it is not easy to teach the elderly over Zoom because many of them do not have the internet or do not know how to use devices well. Because of this, I created pamphlets for my three-week home exercise program* and distributed them to the elderly people in my community.
 For the elderly in particular, exercise has many benefits, such as preventing dementia and remedying manic depression. It is important to keep a record of exercise to make it habitual, so I added a page where users can color in the goals they achieved. This is not only enjoyable; it keeps people exercising.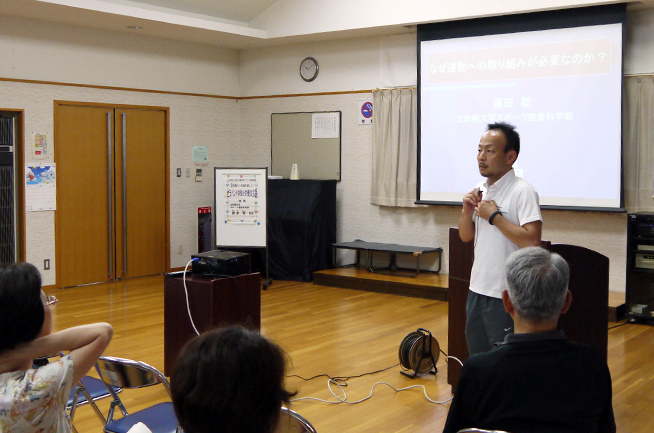 What shape will sports take going forward?
What impact has the COVID-19 pandemic had on athletes?
I think this has been an extremely difficult time for athletes. They have not been able to train in gyms, and it has even been hard to run outside. I think most of them have continued doing interval training indoors as much as possible, but they still face many obstacles due to the restrictions on their regular regimens.
 In fact, several players have been injured since the pro sports leagues resumed play. This is likely due to their inability to get their physical strength and skills up to the level they usually do.
 This is the situation facing even top athletes, so as collegiate sports resume, I hope students will exercise due caution to get their bodies acclimated again.
---
It seems that both athletes and spectators will have to adjust to these changes.
As with a common cold, I think the only way forward will be to think about how we can coexist with the novel coronavirus. For sport in particular, the physical distance between players and spectators will change.
 Although I am certain they are in the midst of taking measures to prepare for the resumption of sports, the people in each and every sport will need to consider ways to ensure as much as possible that clusters do not occur.
 In terms of student club activities, for example, training in closed spaces will remain out of the question, so we will need to collect and look at data to determine what the risk may be.
What can we do right now?
How would you like students to spend their time during this crisis?
It is important for students to make connections. Club meetings and study sessions are being held online, so I hope students will participate actively in these and make new contacts.
 Students are also participating in the health awareness-raising activities offered by Lixer, the NPO that I head. There are many activities like these being conducted, and I hope students will stay positive and find activities that interest them.
 Also, a lot of content is being moved online, so students can also participate in seminars that they normally wouldn't be able to. If you make the effort, you can attend a whole range of different classes now.
 It is easy to become passive at a time like this, but I hope students will remain goal-oriented as they continue their studies.
---
What can students do to set goals?
First, I would recommend creating a list of things you want to do. Even if they know what they don't want to do, surprisingly, there are many students who don't know what they want to do. You should take plenty of time to think about goals that would be beneficial to you. You might not come up with anything at first, but eventually you will find something.
 Next, you should think about what you need to do to achieve your goals. Break it down into yearly, monthly, and daily plans and goals and start taking concrete action.
 We live in an information-rich world, but once you have a goal in mind, you should be able to move forward smoothly by sifting through that information to decide what is relevant and what is not. I would like to see students make an effort to set goals so they can learn how to scrutinize information on their own.
---
Finally, what tips do you have for turning exercise into a habit?
You have to think about how to make exercise a part of your daily life. What I recommend is a method called habit stacking.
 For example, if you are in the habit of drinking coffee in the morning, then you can do squats when you put the pot on. You can develop new habits naturally by stacking new ones on top of existing ones.
 Also, during your commute, I recommend making a conscious effort to use stairs or go to a convenience store that is slightly out of the way.
 The Ministry of Health, Labour and Welfare is currently running a campaign called "Plus 10" that encourages you to exercise 10 minutes more than you usually would. Walking the suggested 10,000 steps a day is a big hurdle, but with "Plus 10," you only have to walk an extra 10 minutes.
 You can get into the habit of doing this by taking the long way home, for example. Little by little, I hope everyone can find those exercises that they can incorporate into their daily lives.
Profile
Professor Satoshi Fujita
College: College of Sport and Health Science
Areas of expertise: Sport science, applied health science, molecular biology
MORE INFO
Other articles