06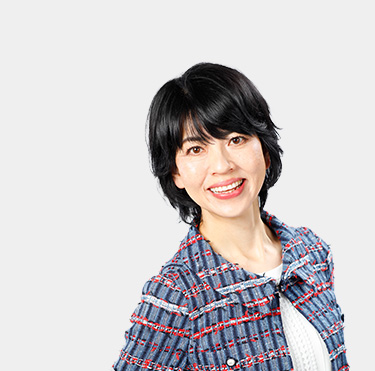 Interview with Professor Hiroko Tanaka of
College of Gastronomy Management
This interview was conducted on July 22, 2020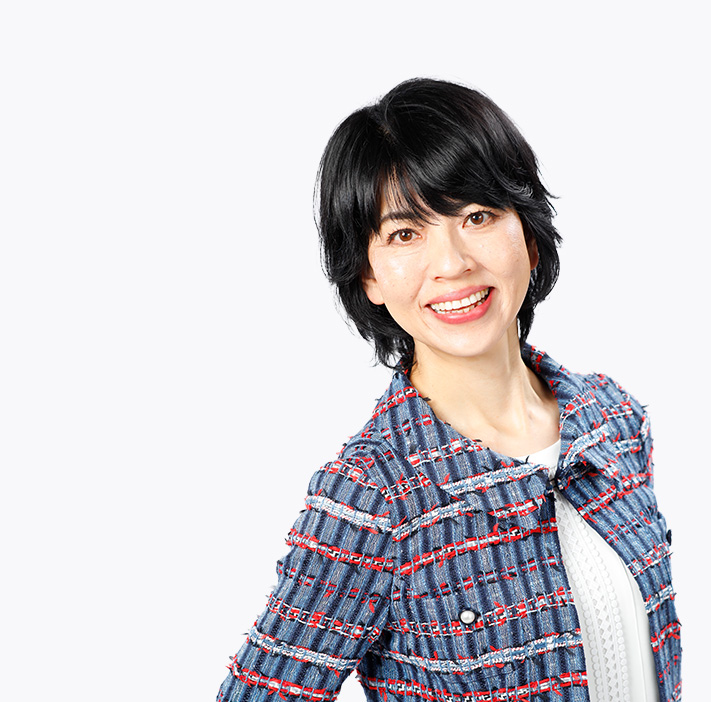 The impact of COVID-19
What actions did you take in response to the COVID-19 pandemic?
When I was taking a public health class in university, I learned that the history of humanity has been a history of battling infectious diseases.
 There have been no major outbreaks of infectious diseases in recent years, so I think we let our guard down and forgot to stay prepared. COVID-19 started spreading through Japan in February 2020, and the situation soon became serious.
 Because scientists predicted the outbreak would be prolonged, I immediately started taking action and switched all of the talks scheduled for March to online. I'm the kind of person who always wants to try something new, so I started using Zoom for my online talks, which made me realize I could use this tool for many other things.
I use Zoom to teach my classes in real time. Some students have told me it is hard to communicate with each other online, but in my seminars, we use the Zoom breakout rooms to create small groups for discussion, after which I have the students join in a full-class discussion.
 In this way I'm trying to make it easier for students to speak up in class.
---
It sounds like your transition to online teaching was smooth. How did your students react?
For the most part, they seem to be able to concentrate on their classes. In fact, a lot of students prefer online classes. Even if there are more than 100 students in a class, I try to make sure we can properly communicate, so I encourage the students to make full use of the Zoom chat box to state their opinions and ask questions.
 In a large classroom, it takes courage to raise your hand and speak up, but with the chat box, students can post comments and questions quite easily. I'd say I get many more questions—maybe even 10 times more—than I did in my face-to-face classes.
---
How has your private life changed due to COVID-19?
With no more commute, I now have more spare time, so I started yoga. My teacher is in Tokyo, but I find the live online sessions appealing.
 Instead of watching videos and trying to imitate the teacher, I can get real-time instruction, which I really enjoy. Because we use an online meeting platform, I can also take lessons with other students from other parts of Japan. I also bought a freezer.
 With many restaurants closed or operating on shortened hours, the number of shops offering take-out and delivery services has increased. I can now order frozen dishes from famous restaurants in faraway places that I couldn't try before without traveling to the actual shop.
 There are many things you cannot properly experience without going to restaurants, but being able to bring home delicious food from my favorite restaurants breaks up the monotony of life during the pandemic.
What is the future of Japanese food?
How has the COVID-19 changed the state of food in Japan?
When we talk about food, there are three main categories: eating out, cooking at home, and home meal replacements (i.e., prepared meals you purchase to eat at home or work (or school)). Each has its own advantages. I can see that COVID-19 has led to more people cooking at home.
 Food does not just fill our stomachs. It has the added value of providing us with joy when we share it with others. This is a fundamental need that will remain intact even if how we enjoy food changes due to the transition to more online activities.
 I have heard from people that, during the pandemic, they have been enjoying cooking meals with their children or holding online drinking parties with their friends. Amid the rapid changes to the social fabric brought upon by the pandemic, I think the challenge we face is how to create new value while incorporating cutting-edge technology.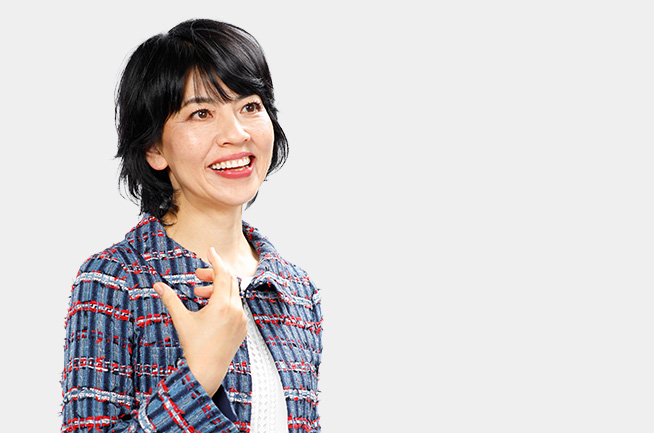 ---
So, how will the restaurant industry change going forward?
I think we will see more automation in the restaurant industry. This means it will be important to strike the right balance between automated tasks and tasks handled by humans.
 For example, the reason conveyor belt sushi restaurants are doing well is that they have automated ordering, delivery, and payment, which in turn allows them to offer reasonably priced sushi. Not to mention, by allowing people to enjoy dining together in private booths, they have effectively maintained the social element of eating that people desire.
 So, automation has let restaurants offer cheaper prices while maintaining the sanctity of sitting down for a meal. It appears that consumers have accepted this balance between machines and people, and I think there will be more business opportunities for companies that pursue this balance.
---
The restaurant industry now finds itself in an extremely difficult situation due to the restrictions on their operations.
This is true. In addition to the virus, Japan's declining population is a major issue, so the restaurant industry will likely need more support from society.
 In other words, this means community-supported restaurants, which is patterned after the trend of community-supported agriculture, or CSA, which is gaining attention around the world. There are already a variety of support schemes, but local communities will need to coordinate with providers and users so that a solution that addresses the needs of both sides can be hashed out.
 In recent years, the number of family restaurants, supermarkets, and convenience stores that close early is on the rise. Although shops operating through the night are convenient, this sends the message that we should all go home early. In this way, we need to build a system of community-wide cooperation, instead of just seeking out convenience.
 After the virus subsides, I think there will be an even stronger urge to dine out the world over. This is why we need to support the restaurant industry while striking the right balance between people and machines and between providers and users.
What can we do right now?
I think the students, especially those preparing for their job search, have many concerns.
Some people are puzzled because this is something they have never experienced before, while others have become negative. But in terms of job hunting, you can use this difficult situation to your advantage.
 You can join online interviews with companies in faraway places you would not have been able to visit in person, and you can use the time saved from not having to travel to join more online interviews.
 In this sense, I think there are even more opportunities than ever before. Act first. This is the motto I would like students to adhere to, and try not to be more nervous than you normally would be. Paint a picture in your mind of what you want to be and follow your dreams.
---
What can students do to take action?
First of all, say hello. Or volunteer to clean up, for example. Finish the task at hand without thinking about the future.
 Remember to place value on encounters, luck, and your gut feelings. Like rain, encounters and luck are things that exist equally around us. If you talk to many people about what you want to do, when an opportunity arises, someone will approach you. These encounters are invaluable.
 Next, you must make your own luck. Although rain may fall uniformly, you cannot enjoy its rewards of you stay inside your house. And finally, you can sharpen your gut feelings by always having a challenge you are trying to tackle. If you create many challenges for yourself, it's like digging a lot of holes in the ground.
 In other words, you'll be able to capture relevant information when it springs forth. If you don't create challenges for yourself, when an opportunity arises, it may get away from you, or you might not even recognize it in the first place.
I think we have all had many realizations while learning to live with the virus. In the post-pandemic world, we can tap into these realizations to create new value for the world.
 Although our activities are currently restricted, we must keep moving froward because time doesn't stop, even in tough situations like this one.
Profile
Professor Hiroko Tanaka
Affiliation: College of Gastronomy Management
Areas of expertise: Food distribution, marketing
MORE INFO
Other articles