STUDY ABROAD PROGRAMS
Gastronomic Study Project I – Study abroad programs
In acquiring the higher managerial skills useful for the gastronomic field, students gain a deeper understanding by not simply obtaining knowledge, but through the actual application of that knowledge in real society.
One of the featured subjects that the College offers is Gastronomic Study Project I (herein GSP1).
In this subject, students are placed into food-related situations domestically and/or overseas; the point of contact to connect classroom to actual job sites. The aim is to deepen their learning through problem-solving type learning and broaden their minds through new experiences allowing them to acquire the planning abilities needed to solve society's issues.
In 2019, the total of 48 students enrolled in GSP I and participated in classes held in Italy, Korea, Vietnam and U.S. during the university's summer recess in August and September.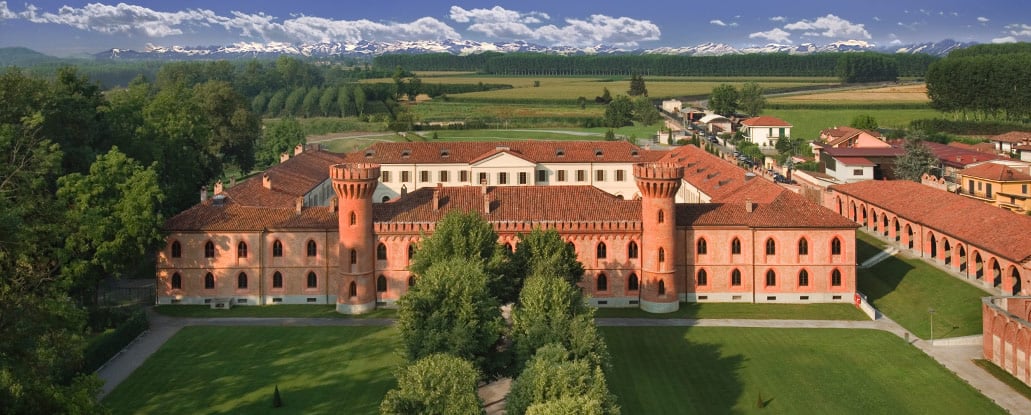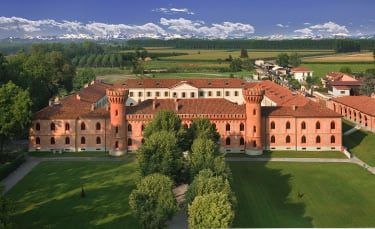 Piemonte, Italy

Italy
In the two weeks between September 10 - 25, a total of 22 students participated in classes in Italy. The first three days were spent at University of Gastronomic Sciences (UNISG) in Piedmont, Italy with which Ritsumeikan University has an educational cooperation agreement. Students attended specially customized lectures covering topics including the mission of the Slow Food Association established by UNISG, the Mediterranean diet, and biodiversity. A practical seminar focused on "food loss" was held to provide students with an opportunity to learn more about local Piedmont dishes and desserts. Students also participated in chocolate tasting at the sensory evaluation laboratory.
After leaving UNISG, a wide range of learning activities focusing on Northern Italy were conducted. Students visited the University of Turin, the Societa Metropolitana Acque Torino, and Genoa basilica producers and learned about a variety of topics including Lange wine, high quality chocolate, alpine cheese, Piedmont peppers, and livestock.
Afterward, Ferrara City in Emilia Romagna welcomed the group, and the party observed the large-scale coffee roasting company and the massive scale distribution of fruits and vegetables. On the last day before returning to Japan, students prepared meals for 50 people at Refettorio, a cafeteria designed by renowned chef Massimo Bottura for needy people.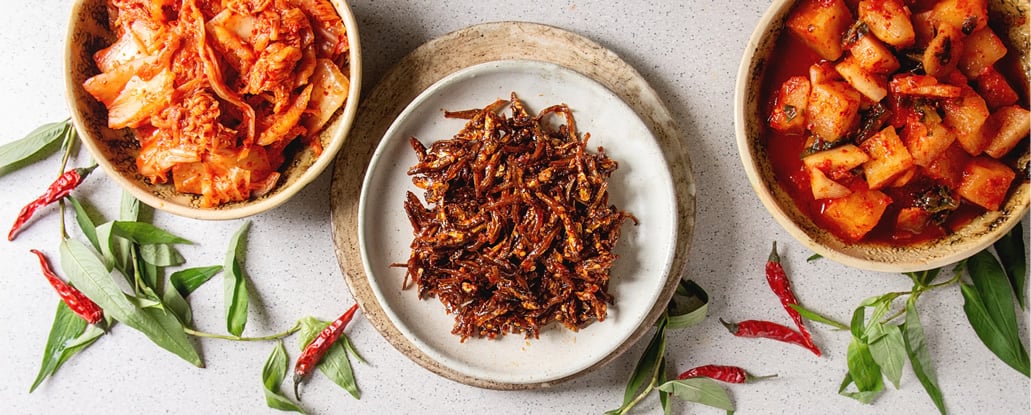 Seoul, Korea

Republic of Korea
Six students participated the Korea trip held from August 20 to 29. The tour included visits markets and food museums in Seoul, Icheon, Jeonju, Gwangju and participants experienced Bibimbap and Kimchi making.
A professor from Chungkang College of Cultural Industries with which the College of Gastronomy Management has an academic cooperation agreement gave a lecture about gastronomy in Japanese and the students also interacted with local students.
Peoples' usual image of Korean food is that it is always red and spicy, but Korean foods have a lot more to offer. It was a great opportunity to learn about the world of Korean foods from soup recipes to a variety of others and experience the locals' warm courtesy.
Comments like "The variety of food available from vendors was something that we didn't expect. We could appreciate local flavors from the food vendors." were heard. "Even though there was a language barrier, I felt like I could relate to the local people," one of the students said. It was a constructive 10-days trip of learning about culture through local cuisine.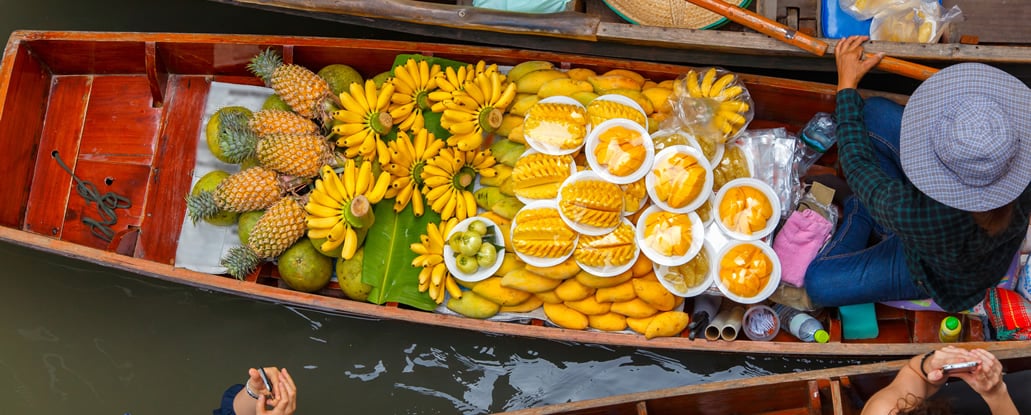 Danan・Hue, Vietnam

Vietnam
This 11-day program was conducted from September 8 to 19 with a group of 14 students. The first half of the program was held in the historical city of Hue, Vietnam an ancient city that flourished in the last dynasty of Vietnam and was the first to be registered as a World Heritage site in the country. With the collaboration of Hue University of Agriculture and Forestry, students learnt various aspects of gastronomy on site on topics such as food production and its processing system; the food industry; and food culture and tourism trends, rooted in the Vietnamese climate and terrain. Students deepened their learning by visiting GAP-certified crops, environmentally friendly frog farms, aquaculture sites that also serve as conservation activities for mangrove forests. They also conducted interviews with farmers and researchers.
The second half of the program was held in Da Nang and Hoi An where economic development and resort tourism success are remarkable. Students enhanced their learning through site visits and interviews to learn about resort hotel and the current trends in the food industry. They also met a successful Japanese restaurant owner to gain management tips.
The program was full of Vietnamese tastes in enjoying various local foods and active involvement of students from the Hue University of Agriculture and Forestry and Da Nang University.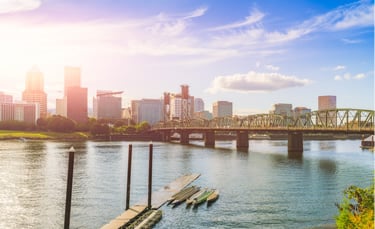 Portland, USA

U.S.A
Six students took part in the program held from August 6 to September 1. The program was held at Portland State University (PSU) while students lived with their host family. Portland is the largest city in Oregon State and has the third largest population on the northwest coast of America after Seattle and Vancouver. Its economic growth is also prominent with a number of IT companies.
Portland enjoys the ranking as most desirable city to live in among Americans with its natural beauty, nostalgic buildings, easy-to-walk cityscapes, public safety, and enticing local cuisine.
At PSU, students spent 32.5 hours studying an "Introduction to Business & Economics" and 24 hours studying "American Language & Culture" (in English). As part of their classes, they also conducted interviews with multiple local companies such as Intel which is well known to play a key role in Portland's flourishing economy as well as AJINOMOTO which is a frontier company for Japanese companies in Portland.
Students' weekend activities with their host families included outdoor activities, home parties and attending church. When they had BBQ's outside, students were amazed by the popularity of meat substitute products and a different style of cooking such as grilling peaches, which turned out to be quite good. While spending the time with local families, students were immersed into the different cultures giving them extensive experiences.
Adelaide, Australia

Australia
Adelaide, where this program is offered, is the capital of the state of South Australia and the country's premier food culture destination. The three-week study tour will be mainly carried out in Le Cordon Bleu Adelaide Campus. While taking English workshops, participants will learn about food culture and business and will be exposed to culinary arts and food processing experiences at fully equipped facilities. Tours to learn about food business such as Barossa Valley, one of the world's largest wine-growing regions, or fishery wholesale processing in the suburbs, meat processing, cheese production, restaurants in the city center are also offered.
The trip to Adelaide Australia is scheduled to commence in summer of 2020.
Other