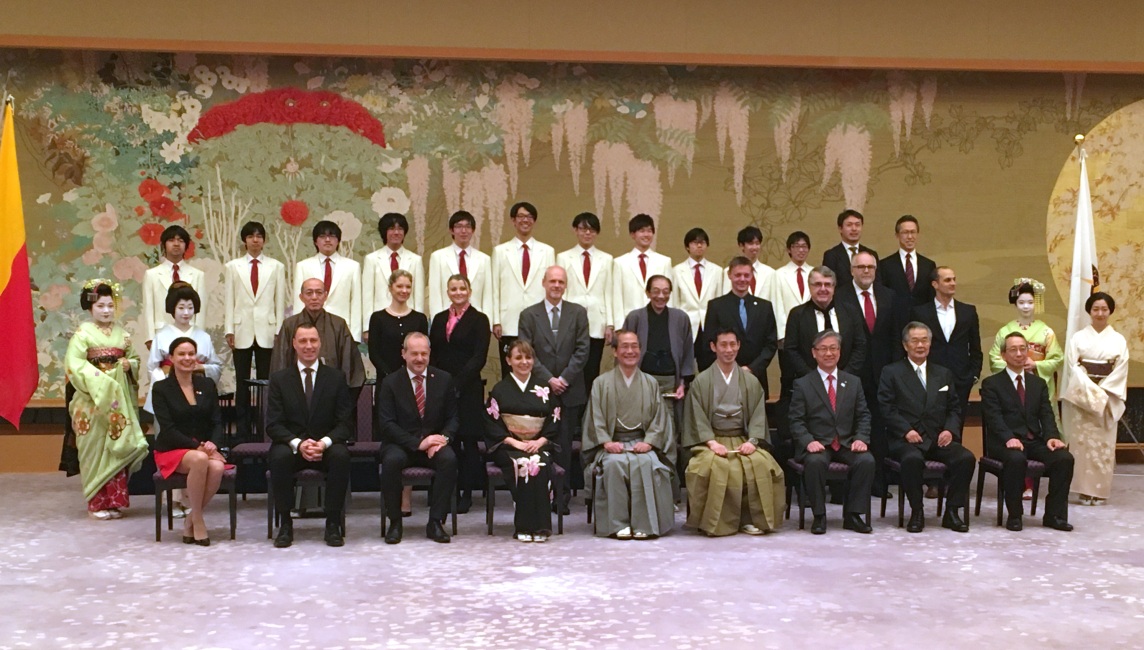 Taking a Step toward Cooperation with Charles University in Czech Republic
Ritsumeikan University signed a letter of intent at the Kyoto State Guest House on March 9 to conclude an agreement for cooperation with Charles University in the Czech Republic. The letter was signed when Prague Mayor Adriana Krnacova and her delegation visited the city of Kyoto.

When Kyoto and Prague celebrated the 20th anniversary last year of becoming sister cities, Kyoto Mayor Daisaku Kadokawa and members of Ritsumeikan University's male choir Manner Chor paid a courtesy call on Vice Rector Martin Kovar of Charles University. Mayor Kadokawa's active call for the promotion of academic exchanges between the two universities paved the way for the closer cooperation.
On the day the letter was signed, members of the Manner Chor sang to welcome Mayor Krnacova to Kyoto. Then, Ritsumeikan University Vice President Masato Ichikawa and Ing. Jan Sykora, deputy-director of the Institute of East Asian Studies at the Faculty of Arts who represented Charles University Rector Tomas Zima, put their names on the document in the presence of the two mayors and Toyoomi Nagata, chairperson of the Board of Trustees of the Ritsumeikan Trust.

On the basis of the letter of intent, the two universities are scheduled to consider student exchange and other programs.
About Charles University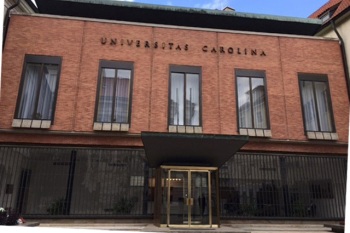 Charles University was founded in 1348, making it one of the oldest universities in the world. Yet it is also renowned as a modern, dynamic, cosmopolitan and prestigious institution of higher education. It is the largest and most renowned Czech university, and is also the best-rated Czech university according to international rankings.
(QS World University Rankings 2016-2017: #279)