College of Policy Science, Ritsumeikan University concludes Cooperative Agreement and Student Exchange Agreement with University of Bergamo
On Monday, February 19, the College of Policy Science, Ritsumeikan University and the University of Bergamo, located in the Lombardy region of Italy, concluded a cooperative agreement on teaching and research activities and a student exchange agreement.
The College of Policy Science, Ritsumeikan University offers 10 global languages from which second year students must choose a second foreign language in addition to English and in conjunction with other seminars. Education in the College employs problem-based learning (PBL) and group work, and an emphasis is placed on offering field work programs in which students can use their second foreign language skills. The conclusion of these agreements is the result of networks forged in the development of the Italy Project (see below), a project specifically designed for second-year seminar students that launched in 2016.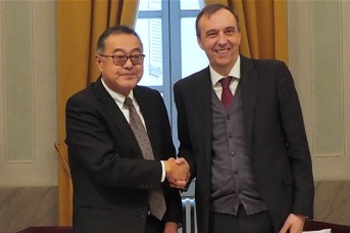 With these new agreements, the College will welcome even more students from Europe; thus contributing to an ever growing diversity in its student body, as well as the continuing internationalization of the Osaka Ibaraki Campus, the site of the College, as a whole.
Following the conclusion of these agreements, both universities will move on to finalizing details of a mutual exchange program scheduled to begin in the fall of 2018, with applications from interested students to be accepted from April onward.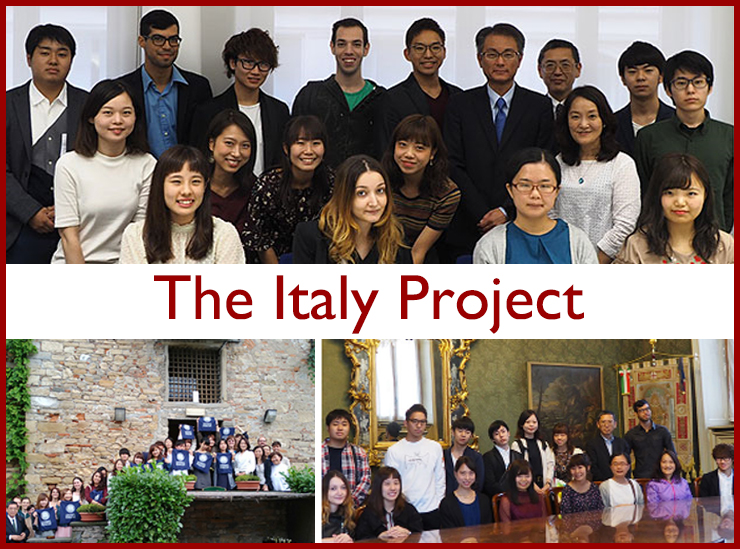 The Italy Project
http://www.ritsumei.ac.jp/ps/news/article.html/?id=92 ※Click link and scroll down for the Italy Project 2016 in English