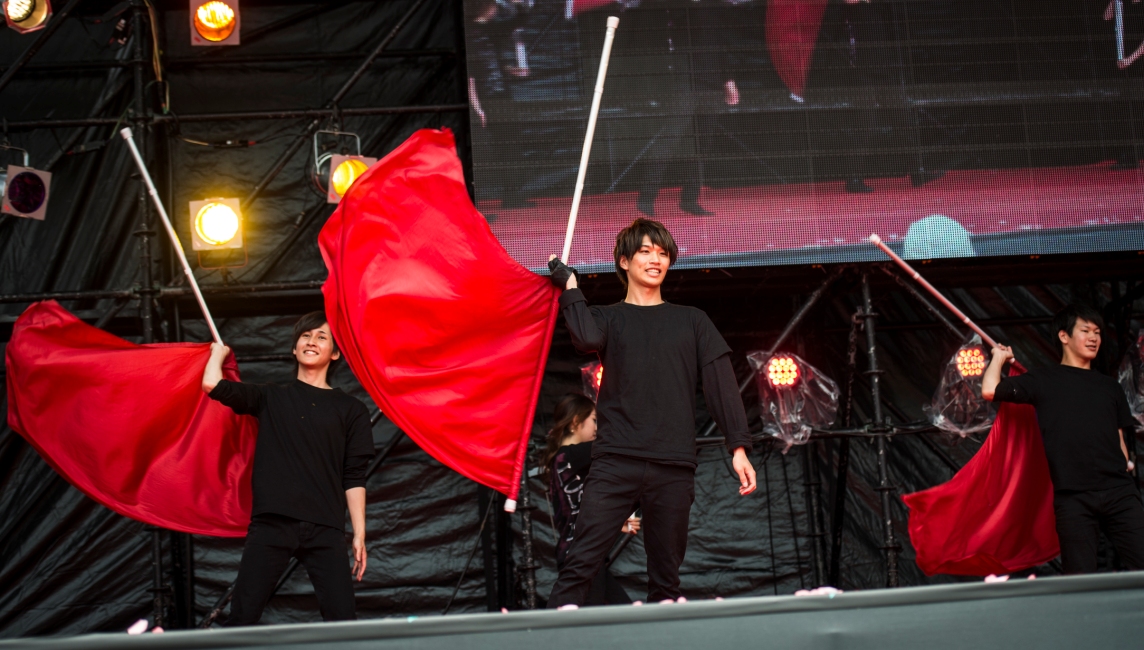 AY2016 New Students Welcome Festival Held at BKC
At Ritsumeikan University, there is a big event in April which is planned and organized by students to welcome new students, called 'New Students Welcome Festival' at Biwako-Kusatsu Campus (BKC). It is an opportunity for new students to run booths by seminar class so as to deepen their connections with other classmates as well as for current students belonging to clubs or circles to show their outcomes by the performances.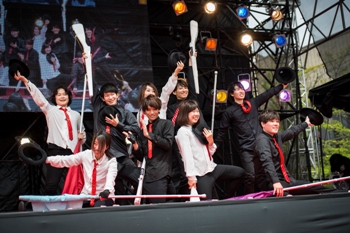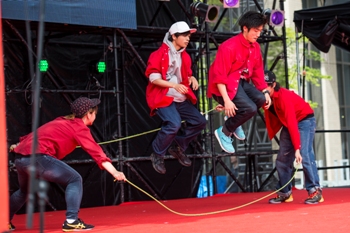 Thanks to the fine weather on that day, the whole campus was filled with the merriment of all the people including students and neighbors at BKC. The festival commenced with the opening ceremony at the Central Stage.

At the Central Stage, some clubs and circles gave performances under the theme of 'Life is short, have visions for tomorrow.' The stage performances started with Luster, a color guard club followed by Japanese calligraphy performance by Japanese Calligraphy club, a Capella performance, modern jazz dance performance and double Dutch performance.
At booths run by new students, several kinds of foods including Japanese specialties such as fried noodles and skewered chicken were sold to the visitors queuing in front of the booths.