【Webinar Report】CUBA-JAPAN IN SUB-SAHARAN AFRICA
Today's webinar received 24 audiences from Ethiopia, Italy, Japan, South Korea, and Sudan. The speakers (Dr. Sunamis Fabelo Concepcion & Mr. Yoslan Silverio Gonzalez, Research Center on International Policy, Cuba) elaborately introduced the history of Cuba-Africa relations.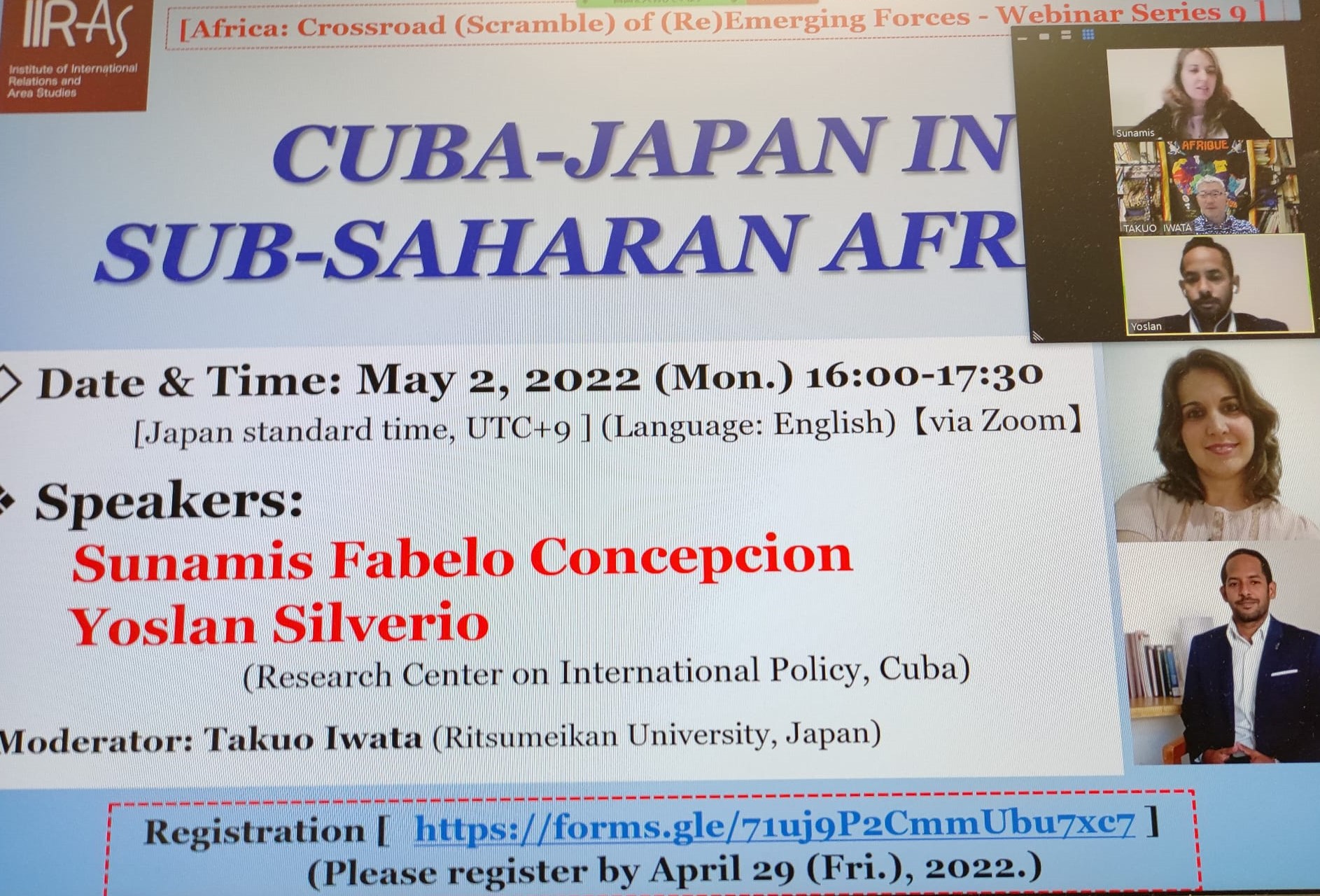 Cuba has developed very close relations with African countries in post-colonial history. They then talked about the potential triangle cooperation between Cuba and Japan in Africa. It was quite impressive to learn these subjects from Cuban researchers and discuss them between speakers and audiences. Participants enjoyed today's exciting and informative webinar.