High School Students Hold Workshop at Botanical Garden
On Friday, July 22, high school students held the "Ritsumeikan Uji Children's Botanical Garden" at the Uji City Botanical Park adjacent to our school.
This project was part of a class called "Core Exploration" in the IG course. Four high school students conducted workshops for participants to make gel candles and botanical illustrated books.
The high school students rehearsed well in advance, and on the day of the workshop, all participants were able to make beautiful candles and were highly satisfied with their work.
Through the planning process, the students were strongly motivated to let everyone know that this botanical garden is a good place to visit.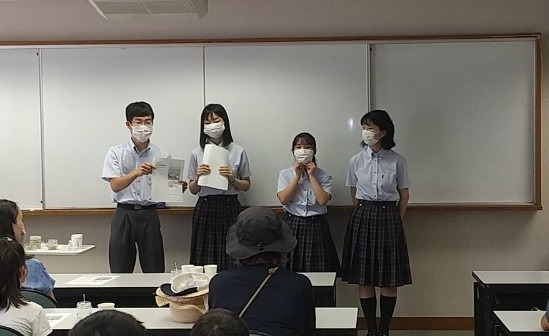 Back