AY2020

Notice Regarding Commencement of Lectures in the Fall Semester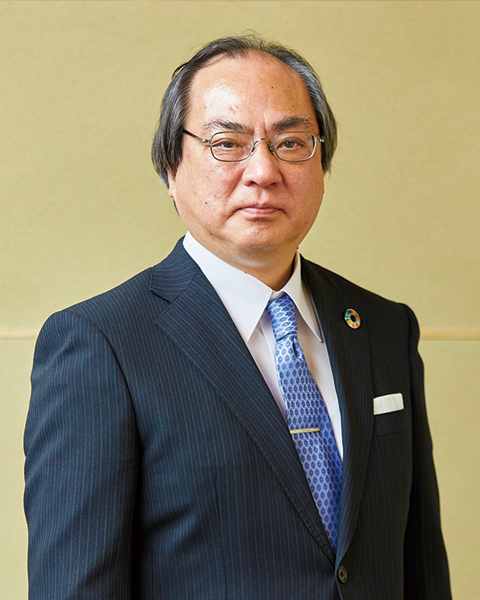 Making every effort to support students and provide quality education from the fall semester onwards
The effects of the COVID-19 pandemic are ongoing, and we fully understand that parents and guardians are anxious about the instability of the current climate. Please stay safe in these uncertain times.
For the spring semester, we determined that commutes, movement between classes, and mealtimes would pose certain infection risks, and that we couldn't safely avoid the so-called Three Cs. As such, from early April, we placed restrictions on campus entry, began online lectures that would provide course credits, and suspended extracurricular activities.
Since the nationwide state of emergency was lifted, while thoroughly ascertaining infection levels and taking careful prevention measures, we have gradually reopened our facilities for use. Since July, students have been able to carry out experiments and attend other face-to-face lessons, and we have also gradually restarted our extracurricular activities.
While we have sought to take rapid, appropriate measures to counter this unprecedented global crisis, we have also received a range of valuable opinions from our parents and guardians regarding lessons, extracurricular activities, and job-hunting activities. As a university, we will take these opinions seriously, and work to incorporate them into our education and student support measures from the fall semester onwards. To all our new undergraduates, together with our existing students, we will strive to create opportunities and interactions that will make you glad that you joined Ritsumeikan University.
From the fall semester, we will begin face-to-face lectures while taking thorough measures to prevent infection. We will also implement "hybrid lectures" that combine both the real and the virtual, and we are therefore installing equipment in all our classrooms that will support real-time and on-demand teaching. In the event of unexpected circumstances in the future, these measures will allow us to guarantee the health and safety of our students and continue to provide education. With regards to study abroad programs, extracurricular activities, peer support, and mutual learning opportunities, we will make use of online tools and experiment with new formats that differ from the previous academic year.
At Ritsumeikan University, we place the utmost importance on the health of our students, their families, and our staff, and strive to nurture our students' motivation to learn. Therefore, to our parents and guardians, we ask for your understanding and cooperation in our endeavors. Please do not hesitate to contact us with any opinions or inquiries you may have. As a university, we will make every effort to respond. We look forward to your continued support.
At Ritsumeikan University, we will cater to the issues we discovered in the spring semester, and be flexible with any future changes. More than anything, all of our teaching staff will work together to ensure that not one student is left behind, and make every effort to support our students and provide quality education from the fall semester onwards.
September 28, 2020
Yoshio Nakatani
President, Ritsumeikan University
Initiatives for fall semester
lectures and student life
Looking back on the spring semester
In the spring semester, a decision was quickly made to shift all lectures online. In addition to providing students with financial support to improve their home-learning environments (30,000 yen each), and renting out information appliances, we carried out questionnaires with students and teachers to inspect the quality of lessons, and ascertain the learning and living conditions of our students.
From the end of July to the beginning of September, students involved in primarily experimental and practical courses at our Biwako-Kusatsu Campus were able to attend face-to-face lectures, while we also partially restarted face-to-face lectures at out Kinugasa and Osaka Ibaraki campuses. In implementing these lectures, we made sure to ventilate classrooms, limit campus entry, maintain social distancing guidelines, and take other measures to avoid the Three Cs. We also made sure that everyone wore face masks, disinfected their hands and fingers, and took other measures to minimize the risk of infection.
Fall semester will combine both
onlineand face-to-face lectures
The fall semester will consist of three types of lectures: face-to-face, hybrid (combining face-to-face and online), and online. Conditions will differ depending on the college or graduate school, but seminars and other small gatherings are scheduled to predominantly take place face-to-face, with lessons for large numbers of students to take place online, or as hybrid lessons.
For students worried about attending face-to-face lessons, we will take into account individual circumstances, and make special considerations to ensure that there are no disadvantages. For infection prevention measures, we will implement the same measures as those we enforced for face-to-face lessons at the end of July. For infection prevention measures in the classroom and elsewhere, please read on.
Meanwhile, to ensure smooth implementation of hybrid and online lectures, we will install web cameras, microphones, and speakers in all classrooms. This will allow our face-to-face lectures to be recorded. It will also enable students to participate in these lectures from their homes in real time.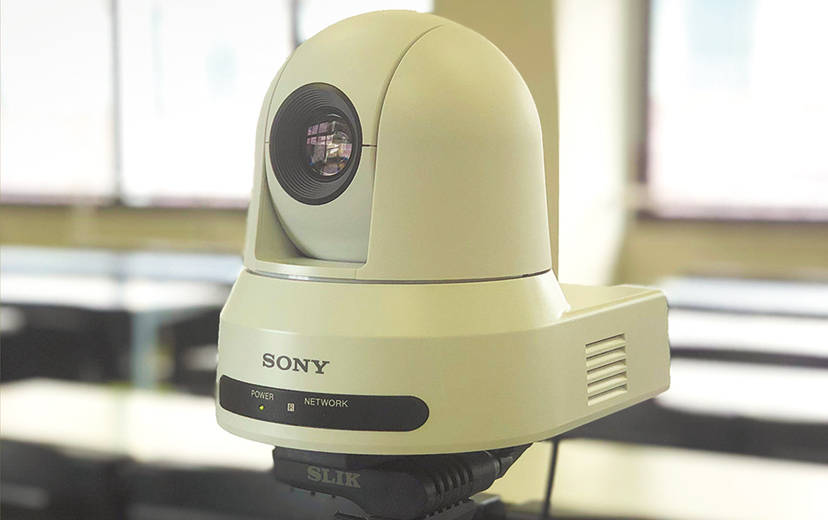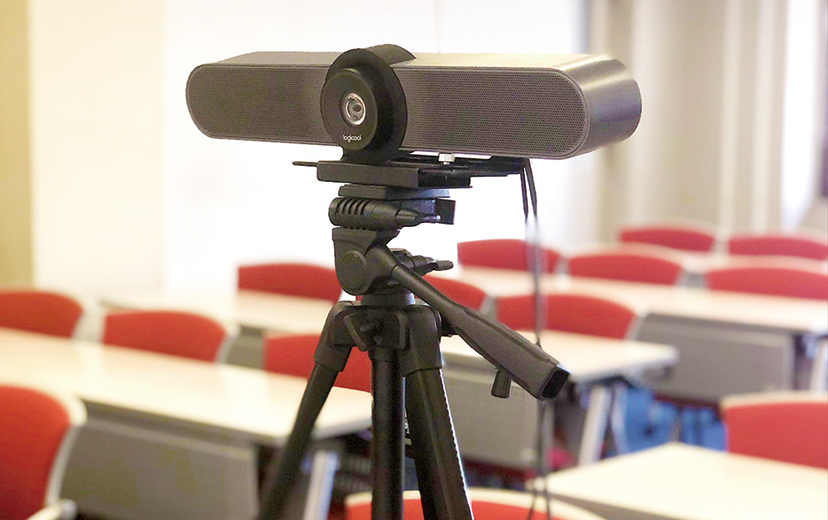 More convenient online lectures
Through multiple questionnaires about the spring semester, although we learned of the advantages of online lectures, we also saw many areas for improvement, such as in presenting learning materials, providing feedback on assignments, and student-to-teacher communication. In response, in our upcoming on-demand lectures, not only will we present resumes and texts, we will provide an array of content that will help students feel more involved.
Regarding the timing of assignments, we will now present them to students in advance, and we will aim to enhance communication between students and teachers for questions and assignment feedback. In the fall semester, too, we will take on board the opinions of students and their families, and strive to enhance the level of students' satisfaction with our lectures.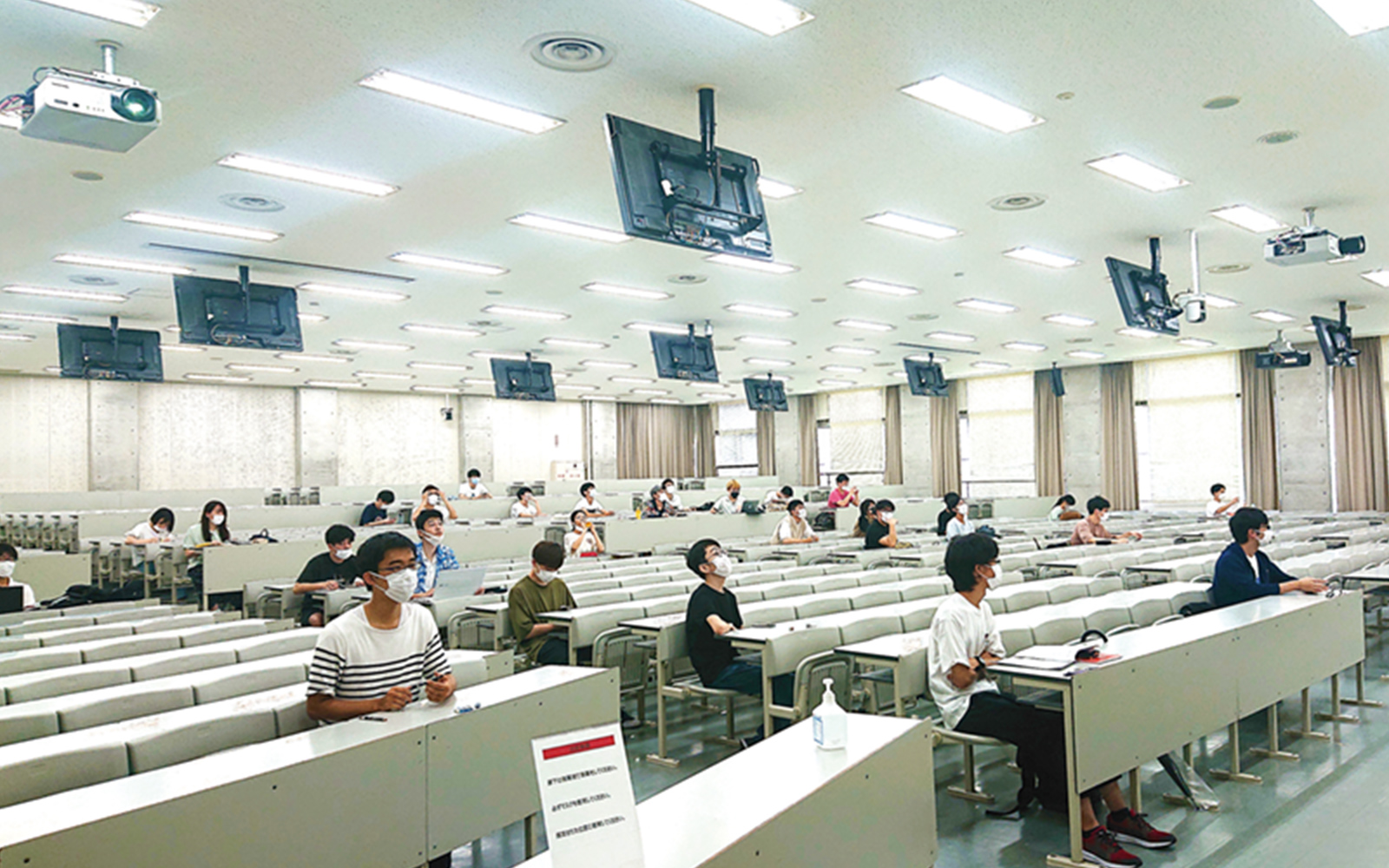 Initiatives to enhance student life
Meeting on campus
Due to restrictions on campus entry in the spring semester, there were very few opportunities for students to interact with each other or with their teachers. We are especially disappointed that our new undergraduates weren't able to experience the campus life they had been imagining.
For the start of the fall semester, we are planning a number of on-campus initiatives to enhance student life (some of which are outlined below), and other welcome events. Meetings and social gatherings are also being planned at each individual class. At the welcoming events, we will have university club booths on campus for students to visit. Of course, we will be implementing thorough infection prevention measures for each of these events.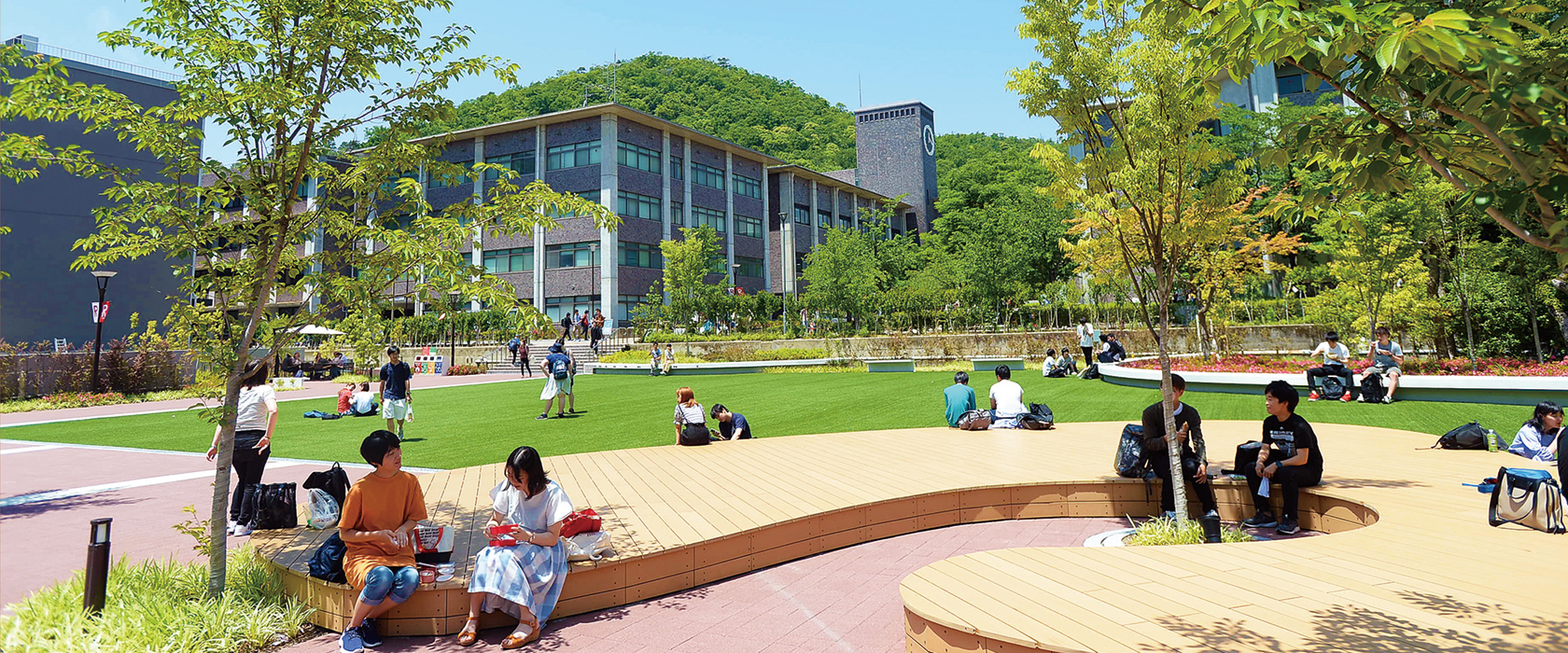 Supporting student aspirations
Many of our students like to take on challenges, whether it be studying abroad, acquiring certifications, or taking difficult tests. Students can consult with us regarding their aspirations all year round, face-to-face, on the phone, or online. We also hold meetings on various topics, where students can simulate their path post-graduation and learn more about support from the university. Students can also consult with us at these meetings. In particular, for students interested in studying abroad, we offer online international exchange and various other programs.
A healthy body and mind
During the state of emergency, we responded to requests from students who were unwell due to a lack of physical activity, as well as those dealing with stress.
In the spring semester, we set up a counselor-run online consultation desk for our students. Looking ahead, we will look to further our efforts to promote healthy campuses, by holding health consultations, online running programs, and educational quizzes that teach students how to correctly prevent infection.
Together as one
Fall is a season for culture, art, and sport. At Ritsumeikan, we are discussing plans to hold public viewings and online supporter events during our baseball and American football games. Through programs that foster a sense of unity and identity among our students, we will continue to implement initiatives that further enhance student life.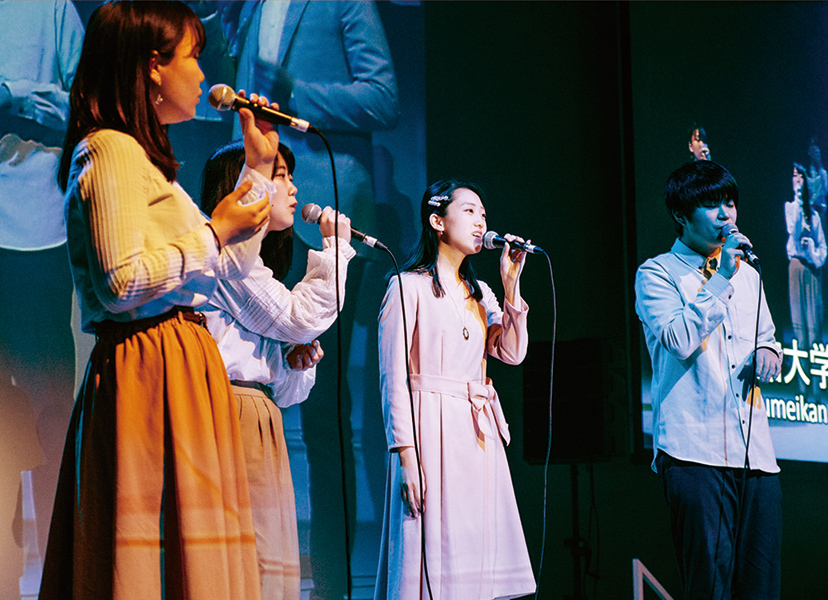 Examples of online and on-campus initiatives to enhance student life
Class-based meetings and social gathering involving senior students (orientation conductors, etc.) (These events are a place for students to casually and comprehensively discuss lessons and student life)
University club booths on campus (These allow students to connect with university clubs)
Each campus, college, and graduate school will prepare a unique student support program (These will be notified to students through manaba+R and other platforms)
Learn about the university through a cyber campus (Currently being designed; scheduled for November launch)
Connecting and interacting with others—Platforms for creating new communities through student-led projects for students

Fundamentals of infection prevention measures
Alongside the basic infection prevention measures put forth by the Ministry of Health, Labour and Welfare based on their "New Lifestyle" proposal (1. Keeping physical distance; 2. Wearing a mask; and 3. Washing hands), avoiding the Three Cs (Closed spaces, crowded places, and close-contact settings) will form the core of our prevention measures. We will also enforce various other measures within our scope as a university to ensure that our students and teaching staff can undertake lectures safely and with peace of mind, and engage in activities that facilitate a rewarding student life.
What we ask of our students, teaching staff, and visitors:
Thoroughly implement measures to avoid catching and spreading the virus
Wear face masks at all times (masks will be distributed to those who forget at dedicated service desks)
Thoroughly wash and disinfect hands and fingers (alcohol-based disinfectant will be placed in crowded areas)
Measure body temperature before coming to lectures, and avoid leaving home when unwell
Install thermal body cameras at student service desks, cafeterias, and other crowded areas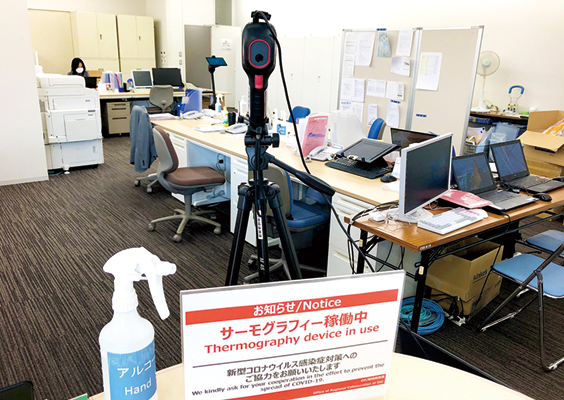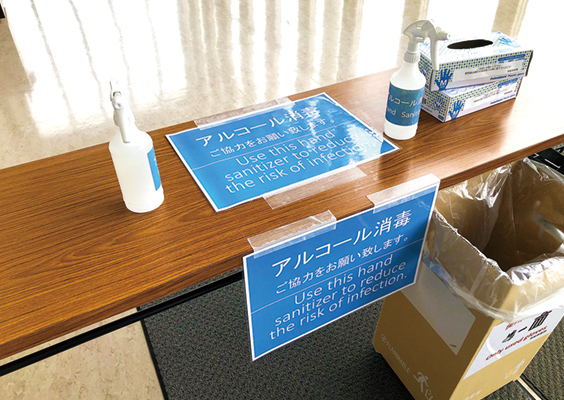 Infection prevention measures at cafeterias
Partitions will be installed on all tables to enable students to dine with peace of mind.
Cafeteria staff will check their temperatures every day, and wear face masks when serving.
Ventilation will be improved, and social distancing guidelines will be followed, etc.
Thermal body cameras will be installed at cafeteria entrances.
Infection prevention measures during face-to-face lessons (classroom measures)
Faculty will wear face masks during lectures (and wear mouth shields and face shields when necessary)
A distance of two meters (minimum of one meter) will be kept between individuals in classrooms (assuming less than 50% of maximum classroom capacity)
Transparent partitions will be installed in all classrooms (to prevent the spread of airborne droplets when communicating, and to maintain social distance)
Areas that are frequently touched will be regularly disinfected (door handles, handrails,light switches, etc.)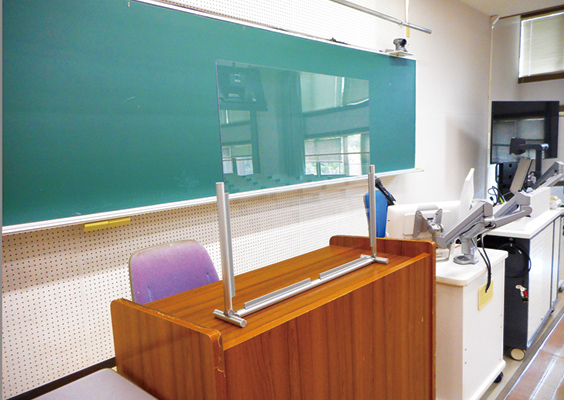 Measures for ventilation
During lectures, we will follow the suggestions of the Ministry of Health, Labour and Welfare: (1) Mechanical ventilation and (2) Natural ventilation by opening windows (classroom windows will be opened for several minutes once every half hour).
Measures for extracurricular activities
We are carrying out extracurricular activities while thoroughly enforcing infection prevention measures (when restarting extracurricular activities, infection prevention measures and others are drawn up into plans, and checked through consultations with the university).
What to do when told you are infected or are suspected to be infected
Visit the Health Center if you are unwell
On each campus is a Health Center, where students can speak to doctors and nurses about their health or undergo examinations and treatment. Since AY2017, students have been able to take advantage of a system provided by the Parents Association of Student Education Assistance, which offers financial assistance to defray some of the medical fees incurred.

This system has enabled students to see our doctors without having to worry about medical fees. For more information, please see the Health Center website.
FAQs
Q&A
In July, a special newsletter was published by the Parents Association of Student Education Assistance in which readers were asked to respond to a survey.Below we respond to the major questions and opinions we received as a result.
Q1
Since new undergraduates couldn't attend campus during the spring semester, I'm worried that my son/daughter hasn't been able to make any friends. Are there any opportunities in the fall semester to do so?
A1
Face-to-face lectures will begin in the fall semester, and students will be able to attend campus. In the welcoming events we have planned for new undergraduates in the fall, individual classes will hold meetings and social gatherings involving senior students, which will provide a platform for smooth communication with new fellow students. In addition, there will be briefings and other gatherings for voluntary extracurricular activities (such as university clubs), providing numerous opportunities for your son/daughter to make new friends.
Q2
I'd like my son/daughter to be able to attend face-to-face lectures at university while knowing that thorough infection prevention measures are in place. Around how many of the lectures in the fall semester will be held face-to-face?
A2
As a whole, with thorough measures in place, around half of the lectures are expected to take place as either face-to-face or hybrid lessons (this number will differ depending on the college, graduate school, and year of study). The implementation methods of each lecture are available for students to see through our online syllabus.
Q3
I've heard that for the online lectures, some teachers simply handed materials and assignments to their students, and that there were too many home-based assignments. Will there be any improvements to this in the fall semester?
A3
We are making every effort to take on board the various opinions regarding online lectures from the spring semester, as well as the results of lecture questionnaires, and put them to use in improving our lectures in the fall. We are also controlling the number of assignments, notifying students about assignments in advance, and taking other steps to improve our lectures.
Q4
Since my son/daughter wasn't able to attend lectures on campus in the spring semester, are there any measures in place to refund or reduce tuition fees?
A4
Tuition fees are our main source of income and support the management of the entire university. Tuition fees are responsible for continuously improving our learning environment and conditions so that we can sustain our students diverse learning and growth opportunities and continuously improve the quality of our education. The efforts we have made throughout the pandemic to continue education, provide financial support, improve facilities to enable us to implement and enhance lectures, and enforce infection prevention measures are based on this very principle. In turn, these efforts have generated new, unforeseen expenses. As such, we believe that tuition fees shouldn't be refunded based on individual reasons such as the availability or unavailability of university facilities. We ask for your understanding in these difficult times.
Q5
As a boarding student, my son/daughter hasn't been able to visit the campus, and I've been worried about meals, and his/her physical and mental health. Are there any support measures in place at the university?
A5
Each campus has a Health Center where students are free to visit our doctors and nurses regarding any health concerns. Further, resident counselors are on hand at student offices on each campus, and are happy to respond to any concerns or worries regarding university life in person, on the phone, or online.
Q6
I wanted my son/daughter to try out some extracurricular activities or even study abroad. What's going to happen in the fall semester?
A6
We are providing support to groups in charge of extracurricular activities so that, even during the pandemic, they can independently gain the understanding of their fellow students and their parents with regard to health management, and undertake appropriate action. As a result, extracurricular activities are gradually restarting. At the welcoming events we have planned for the fall, there will be booths available where students can hear more about extracurricular activities directly. Regarding our study abroad programs, although they depend on the levels of infection in other countries, where possible, we are looking at going ahead with them. We will also implement online study abroad programs and online international exchange programs. Please consult with the Office of International Affairs at each campus for further details.
Q7
I'm worried about the risk of infection, and want to be careful about sending my son/daughter to university. Will he/she be treated unfairly as a result?
A7
If attending university proves to be difficult due to the students' past illnesses or current health conditions, home reasons, or commuting conditions, please speak to the office or teacher in charge of each college or graduate school. We will provide learning opportunities to our students through recorded lectures, etc., and make every effort to ensure that your son/daughter is not at a disadvantage as a result. Teachers will also make special considerations for each lecture.
Q8
What measures are in place at the university to prevent infection?
A8
Alongside the basic infection prevention measures— (1) Keeping physical distance; (2) Wearing a mask; and (3) Washing hands—we will implement measures to avoid the Three Cs (Closed spaces, crowded places, and close-contact settings) and make every effort to ensure that our students can engage in lectures and student life safely and with peace of mind. We have also installed partitions on every classroom and cafeteria table. We are also measuring students' body temperatures at entrances to learning stations and cafeterias using thermal cameras. Please see inside this
for further details.