Location
Location
Shiga Kusatsu
Kusatsu was an important transportation hub during the Edo period, with special luxury inns for people of the privileged upper class. Kusatsu is located within Shiga prefecture, and the surrounding area is home to Lake Biwa, Japan's largest lake. The culture of Shiga can be experienced at historical locations like Hikone Castle and Ishiyama Temple, where the famous novel The Tale of Genji was written about 1000 years ago. Its industrial advancement is showcased by the technological centers of companies such as Panasonic, Fujitech and Murata Manufacturing. Ritsumeikan University Biwako-Kusatsu Campus is adjacent to a large Panasonic factory and residential area, and also located near the Meishin Expressway, Kusatsu-Tanakami Interchange. From Biwako-Kusatsu Campus, Ishiyama Temple is one of the best nearby destinations for a quick visit.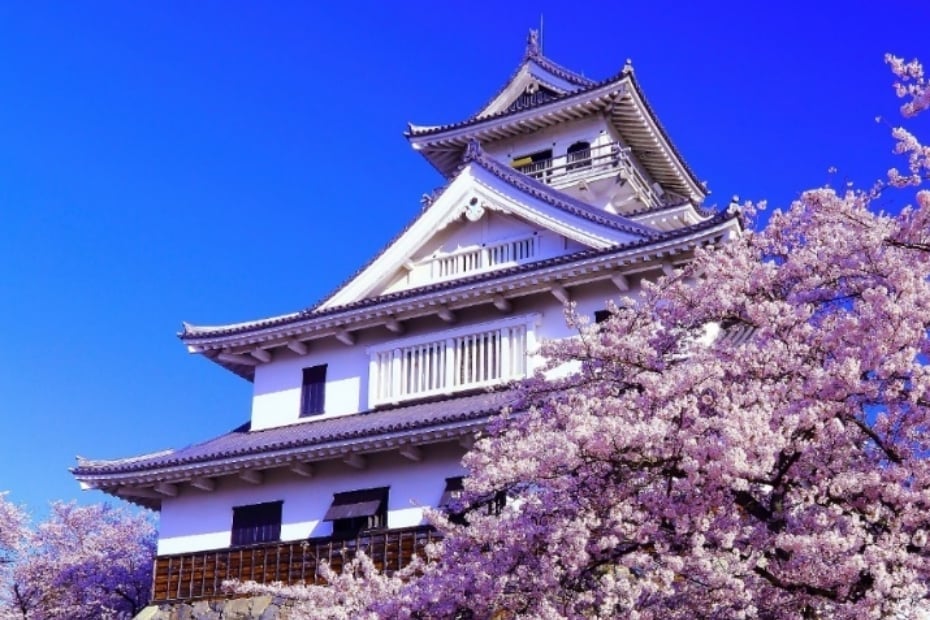 (公社)びわこビジターズビューロー Biwako Visitors Bureau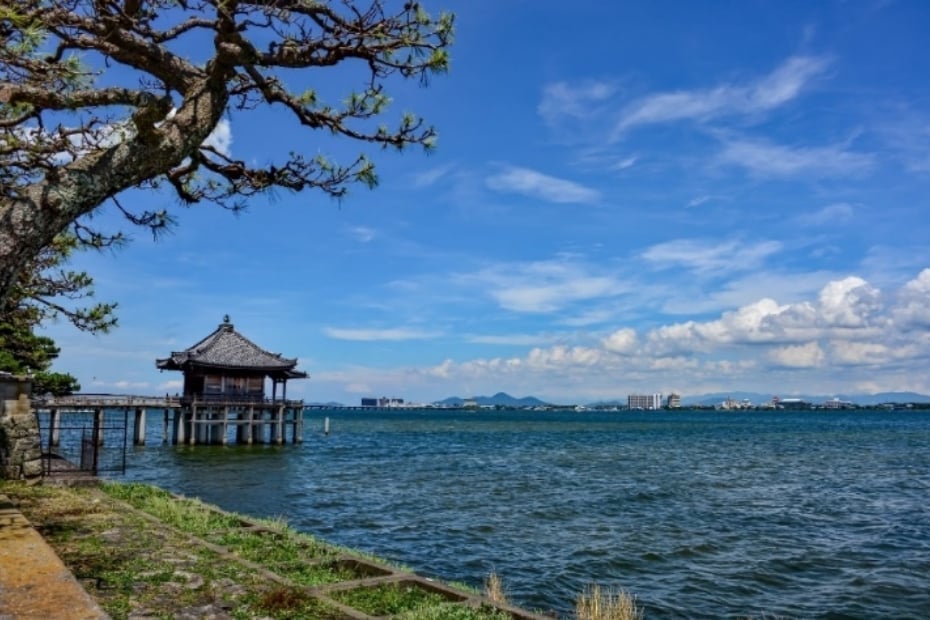 (公社)びわこビジターズビューロー Biwako Visitors Bureau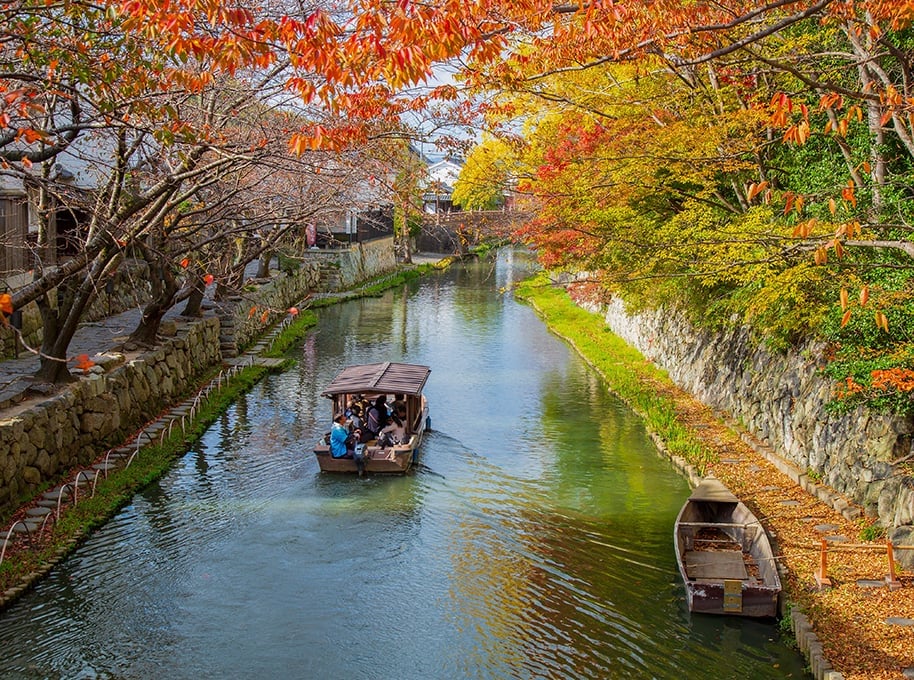 (公社)びわこビジターズビューロー Biwako Visitors Bureau
(公社)びわこビジターズビューロー Biwako Visitors Bureau
Access
Directions to Ishiyama Temple from Biwako Kusatsu Campus: Take the JR Tokaido line (also known as Kyoto line) from Minamikusatsu Station to Ishiyama Station. From there, ride for 10 minutes on a bus displaying one of the following destinations: "石山団地", "新浜", "大石", "南郷二丁目東".
Getting to Ritsumeikan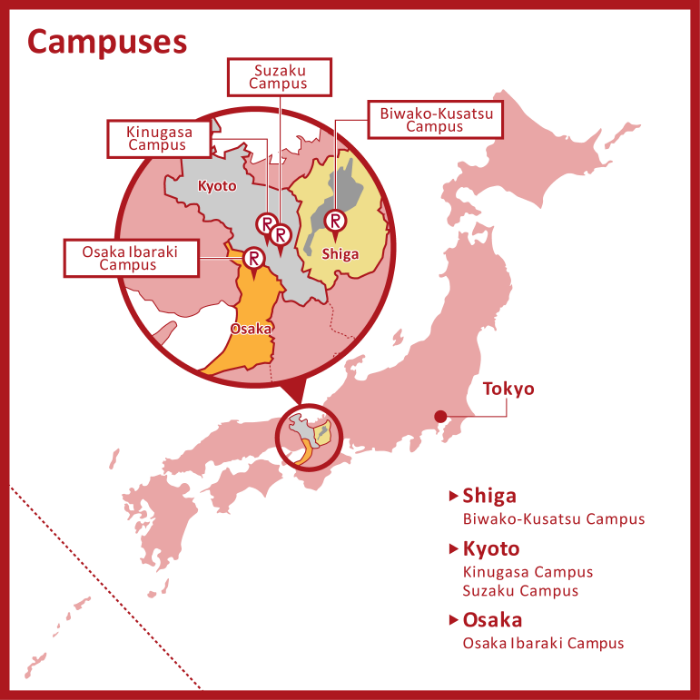 Minamikusatsu Station⇔Kyoto Station 17 minutes