Feature
#01 Integrated and Collaboration Education in Life Sciences
International students are accepted for all courses, which are taught in English.
The program is designed to foster the acquisition of broad knowledge and specialized skills related to theLife Sciences.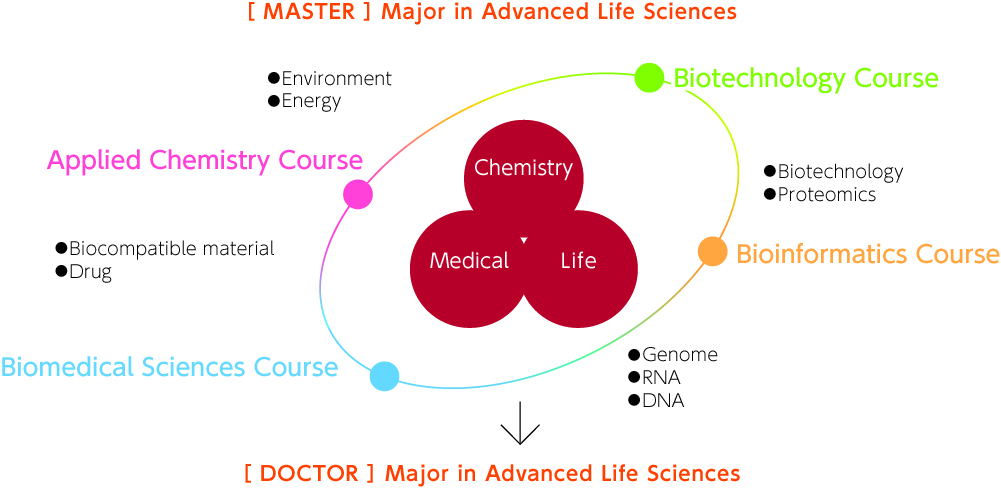 #02 Many International Students From All Over The World
#03 Grants-in-aid for Scientific Research from Japanese Government (KAKENHI)
Graduate School of Life Sciences conduct significant research activities by funds from grants-in-aid for scientific research, joint research with private companies and other governmental funds.
The followings are delegated projects and grants we received.
Grants-in-aid for Scientific Research from Japanese Government (KAKENHI) 2020
Accepted Amount: 1.34 billion (3rd place at private university)
Accepted projects: 690 (3th place at private university)
Accepted projects:
- Section "Environmental conservation measures and related fields" (1st place at private university)
Reference:Ministry of Education, Culture, Sports, Science and Technology-Japan/ Incorporated Administrative agency, Japan Society for the Promotion of Science