Major & Course
Master's Program
Advanced Life Sciences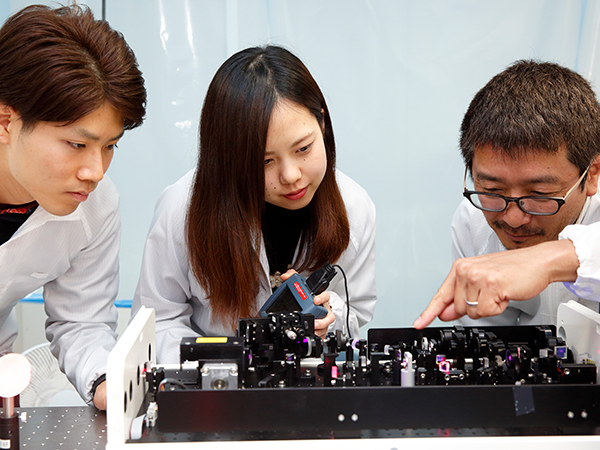 Applied Chemistry Course
In the Applied Chemistry Course, students immerse themselves in an expansive field of chemistry theories and technologies, building on a foundation on physical chemistry, inorganic chemistry, analytical chemistry, organic chemistry, and biochemistry in order to explain the functions of existing substances, and to invent new substances. Researchers in this course develop specialized knowledge in a broad range of fields, from materials chemistry to energy and biological matter.
Biotechnology Course
In the Biotechnology Course, students build on a foundation of biochemistry, molecular biology, and microbiology and expand their knowledge of theories and technologies related to the environment, food, resources, and energy. Building on fundamental research topics, such as biological function, structural and functional analysis of ecosystems, and biomaterials science, researchers apply their knowledge to questions of the environment, food, resources, and energy.
Bioinformatics Course
In the Bioinformatics Course, students have the opportunity to pursue an expansive range of specialized knowledge related to life science, information science, and biological function analysis technology, which form the basis of explaining the workings of biological activities using information science. Specific research topics include mathematical analysis of genetic information, the structure-function relationship of protein molecules, and biological function, with applications in life science, medicine and pharmaceuticals, food products, and information technology.
Biomedical Sciences Course
In the Biomedical Sciences Course, students explore interdisciplinary applications related to the medical field. Possible research topics cover a broad spectrum of the life sciences field and include unknown biological phenomena and pathogenic mechanisms of various diseases as well as applications of state of the art pharmaceutical product development and frontier medical technologies.
Doctoral Program
Advanced Life Sciences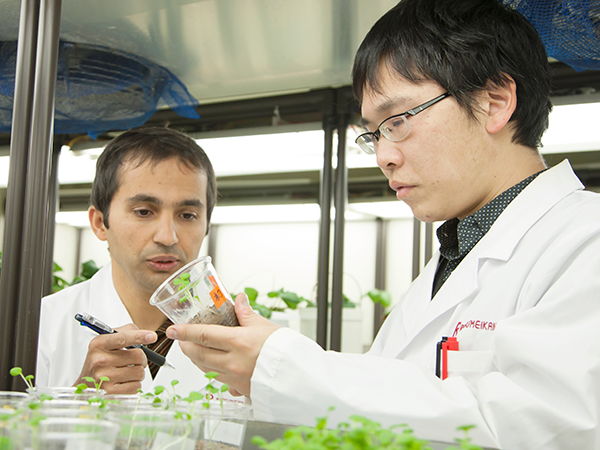 The Doctoral Program in Advanced Life Sciences offers an opportunity for more advanced research into the fields covered by the Master's Degree Programs, making use of advanced specialized laboratories, facilities and equipment. Students conduct various forms of research and create cooperative applications across academic fields, industrial sectors, and national and regional borders.