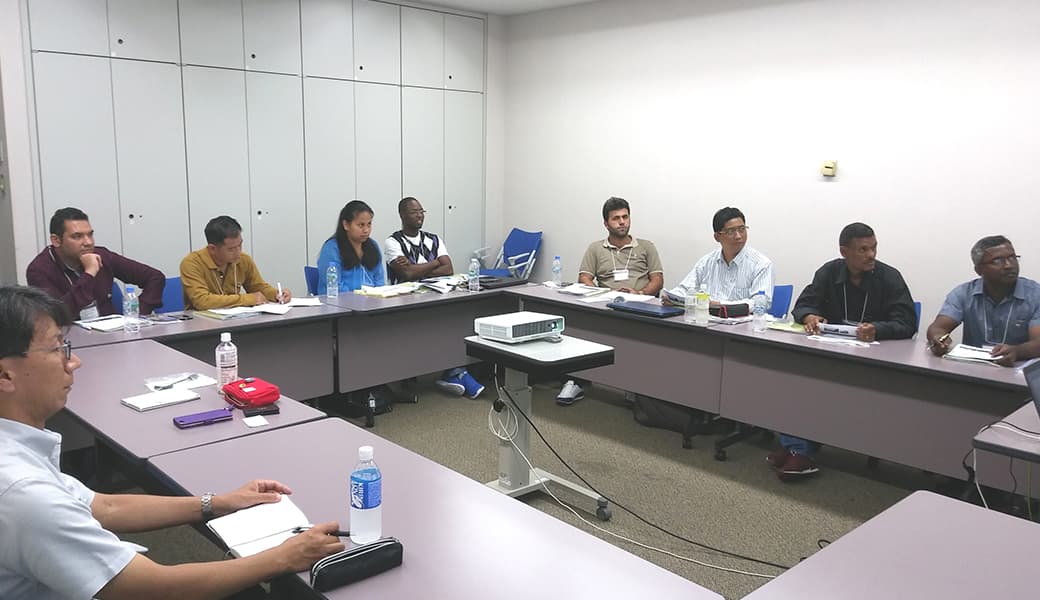 Participants from several countries
Background
Commissioned by the Japan International Cooperation Agency (JICA), the Ritsumeikan Trust had conducted the "Planning and Management for the Conservation of Historic Towns" programs and the "Conservation and Risk Management of Historic Towns for Cultural Tourism" programs over 11 years till 2014 and disseminated approaches to incorporate preservation and renovation of historical and cultural assets into tourism development mainly in Kyoto and Nara. Taking over the resources of the former programs, Ritsumeikan was again commissioned by JICA to implement a Knowledge Co-Creation Program (KCCP) focusing on world heritage sites for three years since 2016 and another three years since 2019. In this program, local, regional and central government officials who are involved in the management of world heritage sites and tourism development learn how to make an action plan through a series of lectures and site visits regarding "Tourism Development through Appropriate Management of World Heritage Site." From 2022, the course theme has renewed as "Sustainable Tourism Development with Cultural Heritage and Local Community."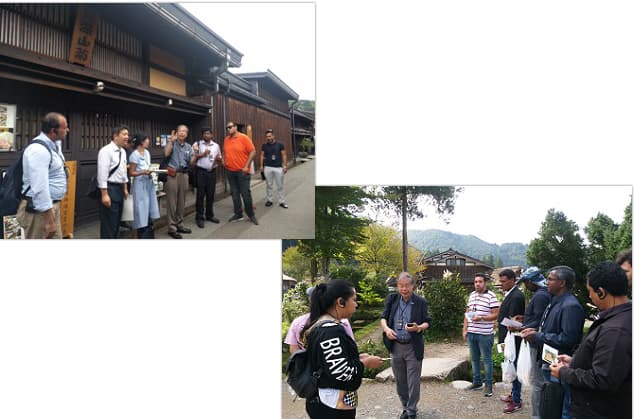 Fieldwork
Program Overview
The KCCP 'Sustainable Tourism Development with Cultural Heritage and Local Community' consists of the following goals;
Formulate action plans in order to promote sustainable tourism development through appropriate conservation and utilization of cultural heritages.
To analyze current status of utilizing cultural heritages and their challenges in home country.
To understand public policies (national and local levels), legal systems, operation and management concerning cultural heritage management and tourism development in Japan.
To understand disaster prevention for cultural heritages and crisis management in case of disasters.
To understand the methodologies, operation and maintenance of conservation of cultural heritages and promotion of accessible tourism.
Country
ODA target countries (Asia, Africa, Middle East, Middle and South America, etc)
Participants
Government officials who are involved in the management of cultural properties and tourism development policies in developing countries
Duration
About 5 weeks
Number of participants
About 10 people per course
Curriculum

Lectures: Tourism development policy, Preservation of cultural properties, Universal tourism, Disaster prevention system etc...
Field work: Preservation Districts for Groups of Historic Buildings in Kyoto and other cities around Kansai region, etc..
Action Plan Presentation

Language
English (interpretation supplied as required)
*Also conducted in Russian from 2019-2021.
Facilities
The program will be held mainly in Ritsumeikan Suzaku Campus . As part of the field work, participants will visit municipal offices and other training facilities.


*In FY 2020 and FY 2021, the program was conducted online (by delivering on-demand lectures and online meeting).

Course Leader
Professor Emeritus Masafumi Yamasaki, College of Science and Engineering, Ritsumeikan University