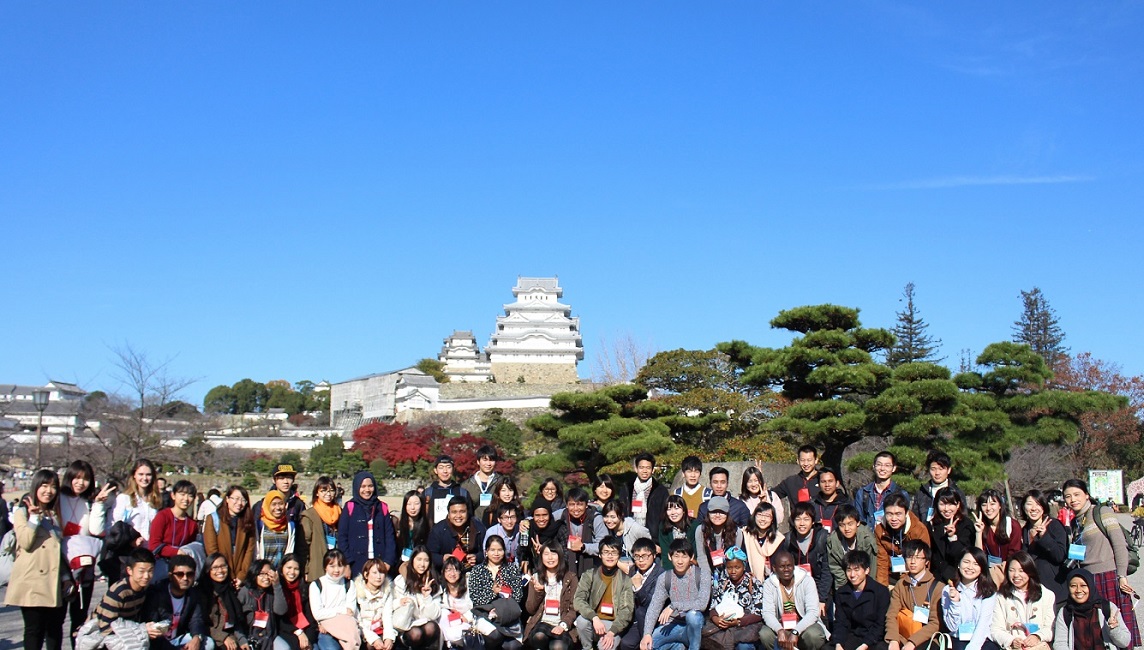 The 2016 International Exchange Event Bus Tour
At Ritsumeikan, an overnight bus tour is held once each year as an opportunity to further foster cultural exchange among our international and Japanese student body. The tour, organized by the Ritsumeikan University International Center, offers students the chance to further deepen their knowledge of Japan and understanding of other cultures, while providing a place to mix and mingle with other students and make new friends across Ritsumeikan's campuses. The theme of this year's bus tour was "Contemplating Disaster Prevention and Protecting Historic Cultural Assets in Himeji, Awaji, and Kagawa," and a 60 student group made up about 30 international and about 30 Japanese students participated in the event!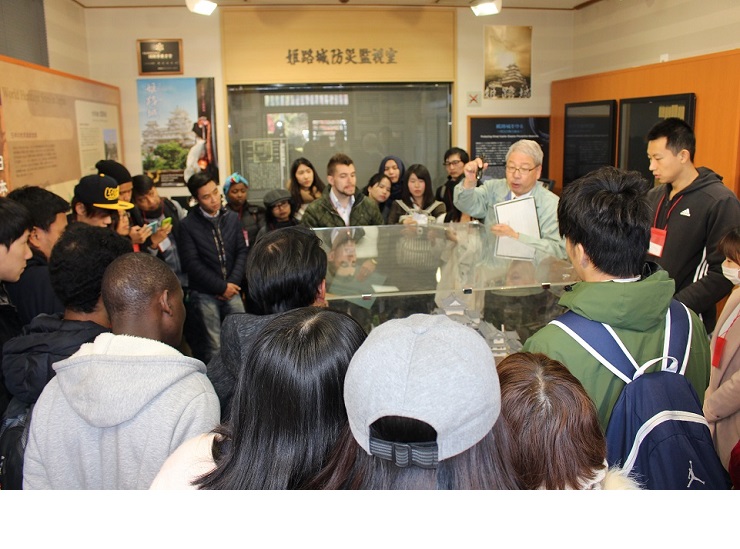 The first day began with a visit to the World Heritage site, Himeji Castle. The castle employs a modern sprinkler system for fires, a rarity in historic wooden structures, as well as a system that broadcasts a live video feed of the castle in the event of a fire. After a final explanation about the emergency procedures in the event of fire, the students said their goodbyes to Himeji and headed off to the Hokudan Earthquake Memorial Park on Awaji Island. There, through word, picture, video and a brief lecture, the students learned about the Great Hanshin Earthquake and were proactive in discussing what to do first in the event of an earthquake and how to defend themselves should the Nankai Trough Earthquake, predicted to strike within the next 30 years, or another major earthquake strike nearby.

After a busy first day, the night's rest was had at a Ryokan, a traditional Japanese style hotel, which was a first for many of the participants. What's more, wearing yukatas and trying out the Japanese "onsen" hot-spring baths was also a first for many of the international students, making for a great evening that participants are sure to remember!

The second day saw the students make a visit to the famous Konpira Shrine in Kagawa Prefecture, followed by a visit to the nearby Nakano Udon School for a day full of fun Japanese culture. For students who had just walked up the 785 stone step stairway to Konpira's main shrine building and back, it was a great surprise to see that they weren't tired at all for their lesson on udon making – in fact, the trip to Nakano Udon School turned out to be the most exciting stop on the tour! It really is difficult to overstate just how vital the role of "Communication through food" is clearly an invaluable in terms of cultural exchange and cross-cultural understanding.

We hope that everyone on the tour was able to gain a new perspective on disaster safety, deepen their understanding and appreciation of other cultures, and make some great new friends. For those current and prospective students who couldn't attend – we're looking forward to your participation in even bigger and better international exchange events in the future!