The Asian Games:Ritsumeikan Students and Alumni excel
First held in 1951 The Asian Games are a multisport event, second only in size to the Olympics.

Held from 1954 onwards every four years, this year's games, hosted by the cities of Jakarta and Palembang in Indonesia, marked the 18th incarnation and boasted over 11,000 competing athletes from 45 different participating nations.

Several Ritsumeikan University students and alumni represented Japan. The Games wrapped up on September 2. We take a look at the top five successes of some of our students and alumni below.


Men's field hockey:
GOLD (1st)
● Kota Watanabe, College of Business Administration (4th Year)
Kota Watanabe speaking after the Games:
'Our team's goal for this year's tournament was to reach the final four, and we trained very hard for this past year.

In the final against Malaysia, it was tough when they pulled ahead by three points, but team Japan dug in and got stronger in the second half. I was always confident we would come back, and we ended up winning in the penalty shootout tiebreaker. It still hasn't sunk in, but I think it was a big day for the sport of field hockey in Japan.

I didn't score in this tournament, even though I played forward. It's a big spur for me – I need to continue putting in the effort to improve, so I can play my part in the team on the biggest stage of all, The Tokyo Olympics.'

Other team members:
● Kenta Tanaka, College of Social Sciences (2013 Graduate)
● Seren Tanaka, College of Social Sciences (2015 Graduate)
● Masaki Ohashi, College of Law (2016 Graduate)
Women's field hockey:
GOLD (1st)
● Natsuki Naitou, College of Letters (2014 Graduate)
Athletics:
Women's 800 m: 5th / Women's 4 × 400 m relay: 5th
● Ayano Shiomi, College of Economics (1st Year)
Rowing:
Women's coxless pair: 4th
● Akiho Takano, College of Sport and Health Science (3rd Year)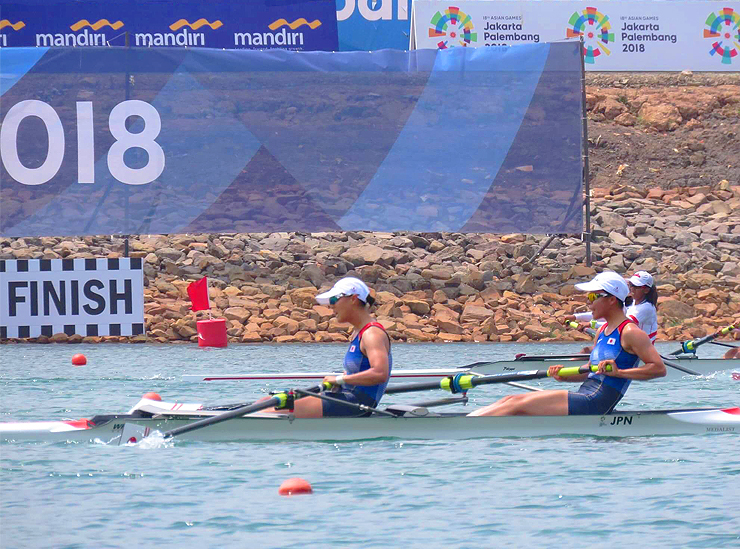 Swimming:
Artistic swimming (Duet and Team): Silver x 2 (2nd place in both)
● Yukiko Inui, College of Business Administration (2013 Graduate)
Wrestling:
Women's freestyle 76 kg: Silver (2nd)
● Hiroe Minagawa, College of Economics (1st Year)
Sailing:
Women's 470: Gold (1st)
● Miho Yoshioka, College of Economics (2014 Graduate)
Canoeing:
Kayak Four (K4) 500m Men's sprint: 4th
● Hiroki Fujishima, College of Business Administration (2011 Graduate)