Ritsumeikan University Matriculation Ceremony, Spring Semester 2019
The 2019 Ritsumeikan University Matriculation Ceremonies took place this week at Kyoto International Exhibition Hall (Miyakomesse) Tuesday, April 2
Close to 9000 new students, accompanied by family and relatives, attended the four ceremonies, which took place across the day, with the first beginning at 9am and the last ending at 5:45pm.

Yoshio Nakatani, president of Ritsumeikan University, gave a welcome speech in the first half of each ceremony in which he spoke of how the question of contributing to society in one's own way is tied up with the question of what it means to study per se, as well as the question of what it means to live one's life. He encouraged students thus to use their time at Ritsumeikan University to develop the strength to open up possibilities for the future and for their lives ahead.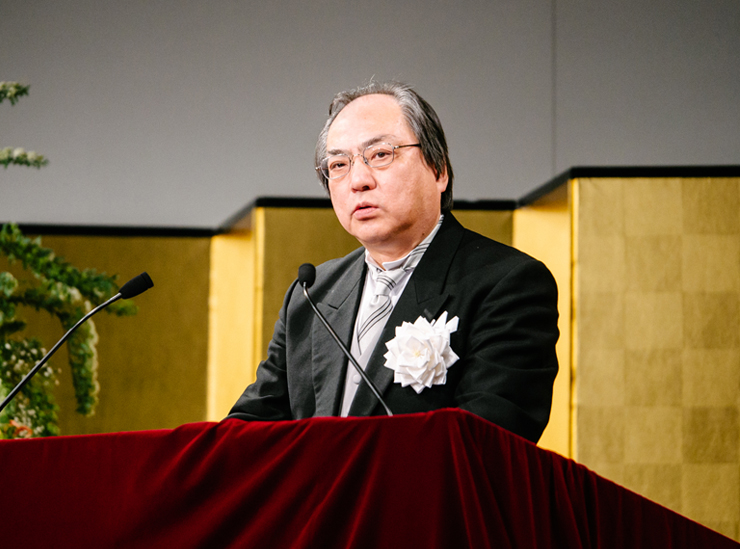 Student representatives then contributed formal speeches before proceedings took a more informal turn in the second half of the ceremony as the lectern was moved aside and the stage was set for a succession of lively and thoroughly uplifting welcoming performances by various members of the university's clubs.