Fall Classes Have Started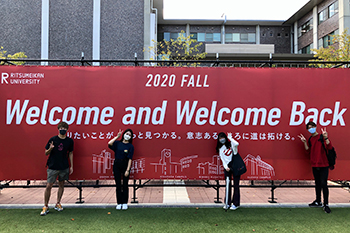 Fall semester classes at all of Ritsumeikan University's campuses kicked off on Monday, September 28.
We enacted thorough infection prevention measures so students could resume their studies and research on campus this semester. Classes will be taught in three formats: (1) in-person, (2) blended in-person + online, (3) online.
We placed welcome boards and commemorative photo areas on each campus, and we were happy to see our students' smiling faces on campus for the first time in a long time.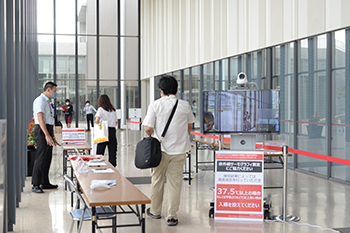 In addition to the basic measures to prevent infection (1. ensuring social distance, 2. wearing a mask, and 3. washing your hands) recommended by the Ministry of Health, Labour and Welfare in their "New Lifestyle" guidelines and efforts to avoid the Three Cs (closed spaces, crowded places, and close contact settings), we are implementing measures to ensure the safety and peace of mind of our students, faculty, and staff in the classroom and their lives on campus.

We ask all students to take thorough measures to prevent COVID-19, and we will continue working tirelessly to realize a safe and healthy campus for everyone.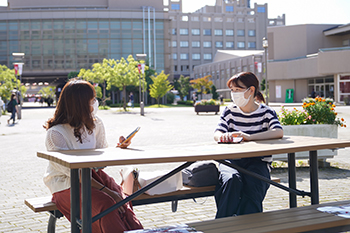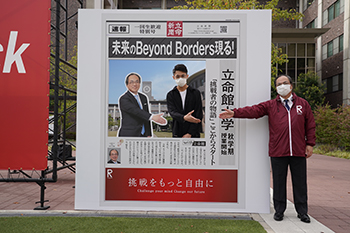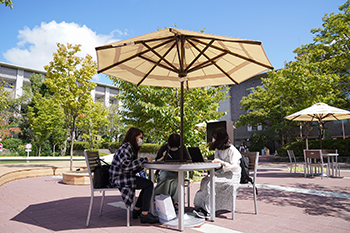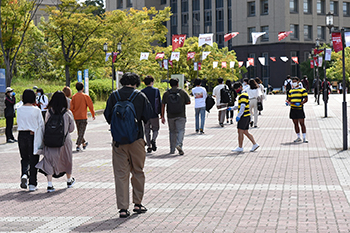 Related information