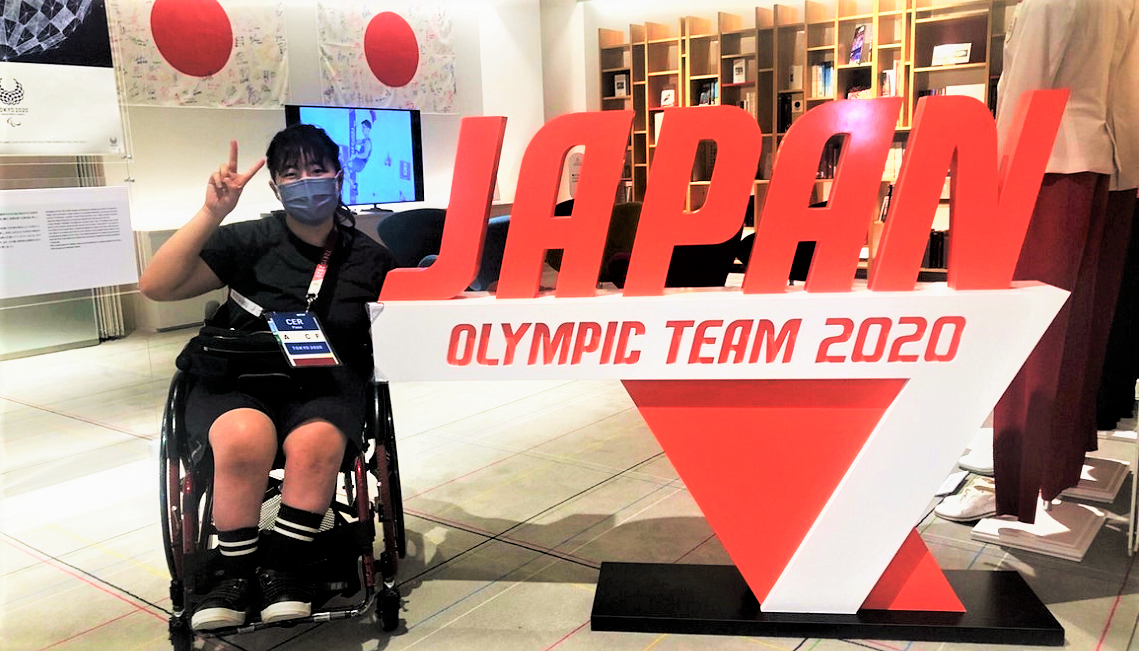 Comment from Karin Morisaki, One of the Final Torchbearers for the Tokyo 2020 Paralympic Games Opening Ceremony
Karin Morisaki (College of Law, 1st year) was one of the final torchbearers for the opening ceremony of the Tokyo 2020 Paralympic Games held on August 24. We asked her to talk about her experience at the ceremony and preparations for the Paralympic Games.

When she was a third-year student at Ritsumeikan Moriyama Junior High School, Morisaki, a power lifter, joined the Japan Rising Star Project (J-STAR Project), which aims to identify young athletes. This is when she began competing in earnest. In just under one year, she set a new Japan record, and earlier this year, she took home gold in the women's 67 kg junior division of the Manchester 2021 Para Powerlifting World Cup that was held in the U.K. From March 25 to 28.

Although she was not selected to represent the national team at the Tokyo 2020 Paralympic Games, the Tokyo 2020 Olympic and Paralympic Organizing Committee approached her about joining the opening ceremony, and there she lit the cauldron as one of the final torchbearers.
Comment from Karin Morisaki
When I received the news that I had been selected as a torchbearer, I couldn't believe it. On the day of the event, I saw the gleaming faces of the athletes from each country as they entered the arena and looked up at the flaming cauldron. I was filled with emotion because someday I want to be where they were standing. I am very grateful to have had such a valuable experience. I was not just my talent that allowed me to perform this role, it was thanks to all the people who have supported me thus far.
In preparation for the Paris Paralympics in 2024, I would first like to compete in the World Championships in Georgia at the end of November and score better than the qualifying standard for the Paralympic Games. These games will be my last chance to participate in the junior division, so I plan to renew my commitment and train even harder than before.

We expect great things from Ms. Morisaki, so let's all cheer her on.