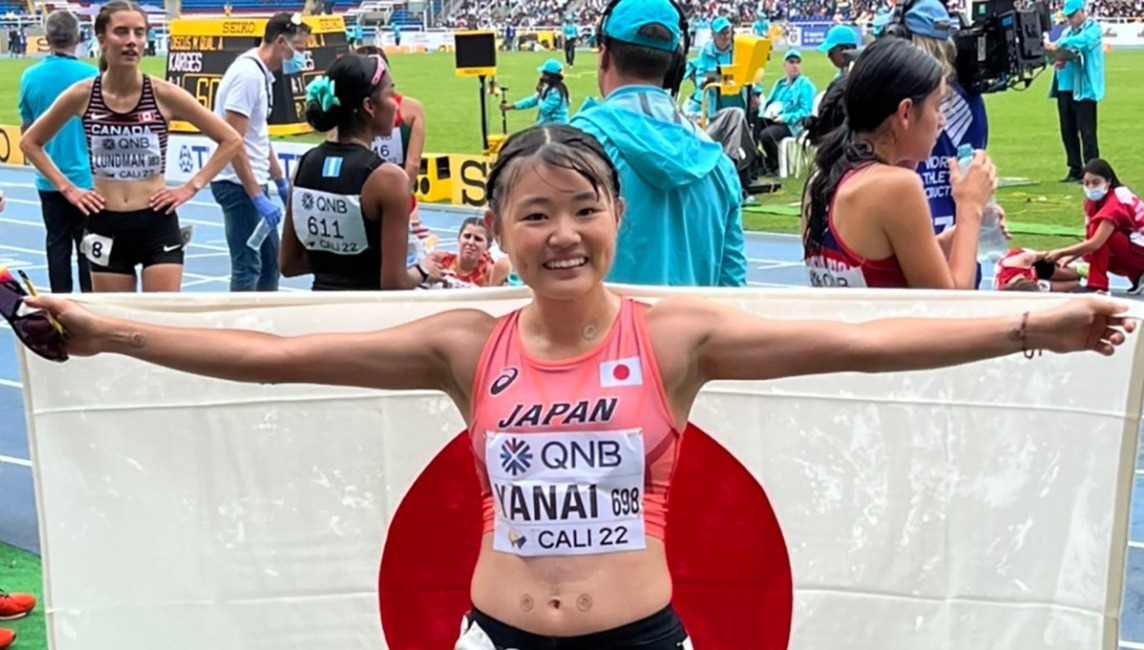 Ayane Yanai Wins Bronze Medal at the World Athletics U20 Championships
On Friday, August 5, Ayane Yanai, a first-year student in the College of Gastronomy Management and a member of the Women's Athletic Team, won the bronze medal in the women's 10,000 m race walk with a time of 46:43.07 at the 2022 World Athletics U20 Championships held in Cali, Colombia.

Yanai took an aggressive approach from the beginning of the race and led the lead group from the middle of the race onwards. Although she lost the lead to another competitor in the final stages of the race and did not win the championship, she made a great showing on the world stage and was able to stand on the podium as the third-place finisher.

Despite being a first-year student, Yanai is a world-class athlete. We hope everyone will cheer her on in her future pursuits.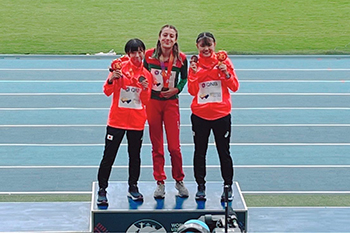 Comment from Ayane Yanai (College of Gastronomy Management, 1st year)
I would like to thank everyone for their support. Thanks to you, I was able to bring home a bronze medal at the World Athletics U20 Championships.
Although I did not reach my goal of finishing in the 45-minute range, I was able to lead the race at my first-ever World Championships, which gave me confidence. By traveling abroad for this competition, I wanted to prove that I can be an athlete who can compete in the global arena.
I will compete in the Senior World Championships next, and I will do my best to place higher than I did this time. I kindly request your continued support.