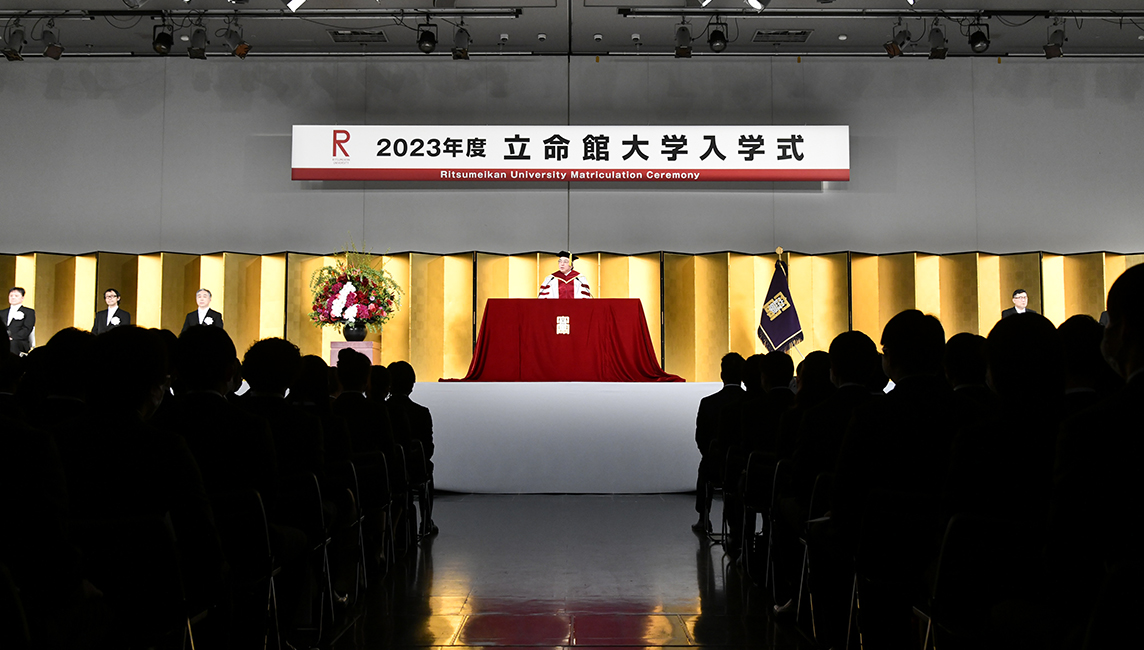 AY2023 Ritsumeikan University Matriculation Ceremony Held
On Sunday, April 2, Ritsumeikan University held a matriculation ceremony at Miyako Messe (Kyoto International Exhibition Hall) and welcomed 8,439 new students. This year, the ceremony was held in person, and the family members of the new students were also able to attend.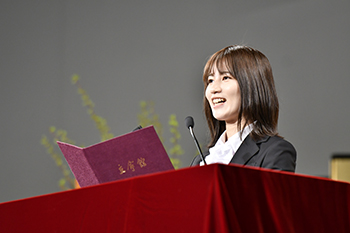 In his congratulatory address, President of Ritsumeikan University Yoshio Nakatani asked the new students to join him in "creating a never-before-seen new world by tackling a wide range of challenges both on the campuses of Ritsumeikan University campus online." Next, a video was played to introduce the new students to Ritsumeikan's tagline "Futurize." which expresses the university's values and attitudes.

After this, stage performances were given by the Symphony Orchestra, the Cheerleading Squad, the Baton Twirling Club, Don Wadaiko (traditional Japanese drumming club), Fusion of Gambit (Double Dutch club), and Mai Style (street dancing club). Meanwhile, in the Welcome Area, the Mandolin Club, Clef (a cappella club), Fiz (brass band club), and Ri-one (College of Information Science and Engineering project group) welcomed the new students to Ritsumeikan.

A large flower wall and various photo spots were also installed, and a festive atmosphere filled the venue as new students took photos with their friends and family.