AY2023 Matriculation Ceremony Held for Ritsumeikan University's Graduate Schools
On Tuesday, April 4, the AY2023 Ritsumeikan University Graduate School Matriculation Ceremony was held on the three campuses of Osaka Ibaraki, Biwako-Kusatsu, and Suzaku. This year, we welcomed a total of 1,555 new graduate students, and this was the first time we ever held a stand-alone ceremony for the graduate schools.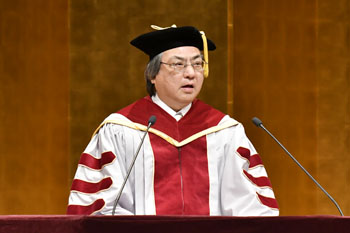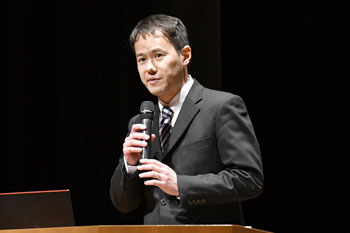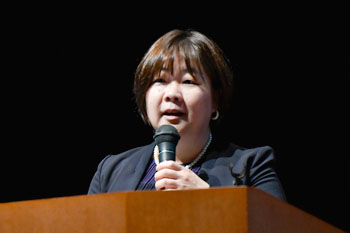 In his address, President Nakatani began the ceremony by saying, "Ritsumeikan University has set a major goal to become a next-generation research university as part of its R2030 Academy Vision. Our graduate schools play an extremely important role in the university as the core centers for research. For this reason, we decided to hold the first-ever stand-alone matriculation ceremony for the graduate schools this year."

Associate Professor Ryo Sakurai of the College of Policy Sciences, a researcher in the Ritsumeikan Advanced Research Academy (RARA) that was established last academic year, Professor Takeshi Nakagawa, Director of the Research Center for Paleoclimatology, and Professor Sayaka Ogawa of the Graduate School of Core Ethics and Frontier Sciences each gave speeches at the respective venues in which they provided words of encouragement to the new students as they begin their research journeys.