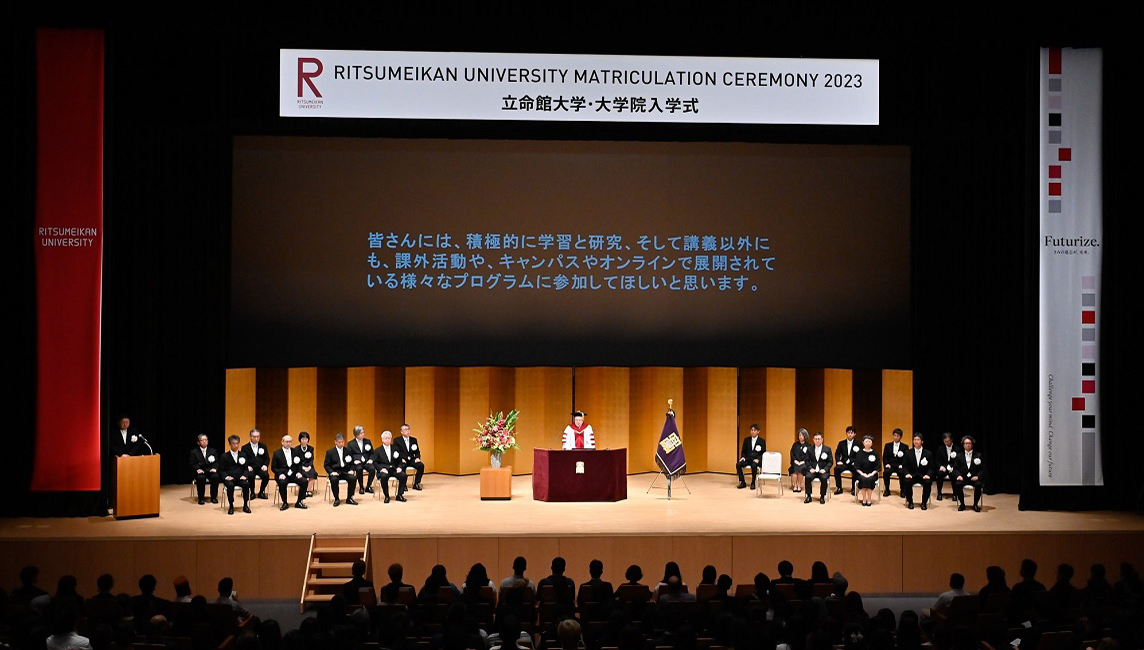 AY2023 Ritsumeikan University Fall Matriculation Ceremony Held
On Monday, September 25, Ritsumeikan University held the AY2023 fall matriculation ceremony on the Osaka Ibaraki Campus and welcomed 320 new students (undergraduate: 147, graduate: 173).
In his congratulatory address for the new students, President Yoshio Nakatani said, "What is important it to have a will for the future. I expect all of you to demonstrate the will to boldly tackle challenges. In doing so, you must not be bound by conventional wisdom, frameworks, or stereotypes, but rather, you must question these as you seek the ideal shape of the future. Together let's create a never-before-seen new world by tackling a wide range of challenges both on campus and online."

To welcome the new students, a floral-themed flower wall and several photo spots were erected on campus to serve as backdrops for commemorative photos. A festive atmosphere filled the campus as new students took photos with their friends and family.