Ritsumekan International Affairs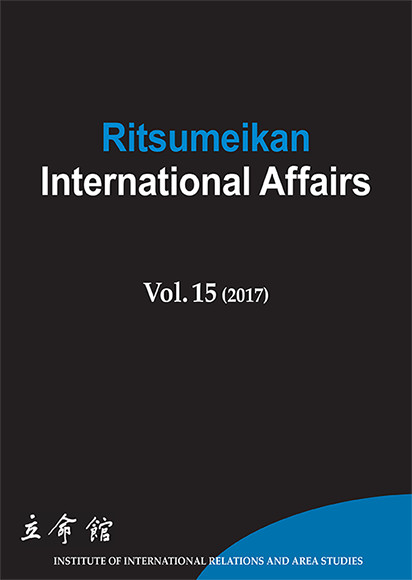 The Institute of International Relations and Area Studies (IIRAS) was established in 1989. IIRAS has conducted research concerning peace and sustainable development in the world.
※We cannot locate journal articles published before 2010 (Vol.9) on R-Cube due to restriction of intellectual property. Please contact us if you wish to access these articles.