Ritsumeikan Environmental Action Guidelines
Ritsumeikan Academy, in its Charter, pledges to pursue the creation of universal values based on academic freedom and search for solutions to the pressing issues facing humankind.
Protecting our environment and creating new recycling systems are in perfect alignment with our goal of creating a bright future for mankind. We believe one of our main roles is to encourage people development and academic research not just in the natural sciences but in a variety of fields, such as creating new social systems and bringing new understanding to principles of human behavior.
Ritsumeikan hereby declares its determination to bring about a sustainable and recycling-oriented global environment through our educational and research activities, pursuant to our Academy Vision with the slogan, "Creating a Future Beyond Borders." Toward this end, all Academy constituents will transcend existing borders to work together as a whole.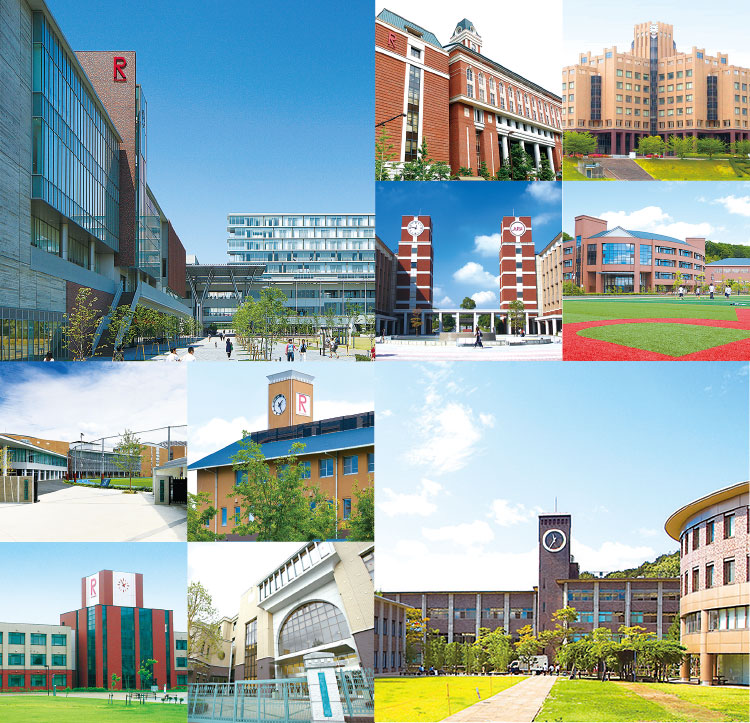 Action Guidelines
To fulfill our social responsibility by working to achieve the Kyoto Protocol targets and other goals and to contribute actively to the realization of a sustainable society, Ritsumeikan has established its own goals on reducing environmental impacts such as greenhouse gas emissions and encourages all Academy constituents to act on their own initiative toward achieving those goals.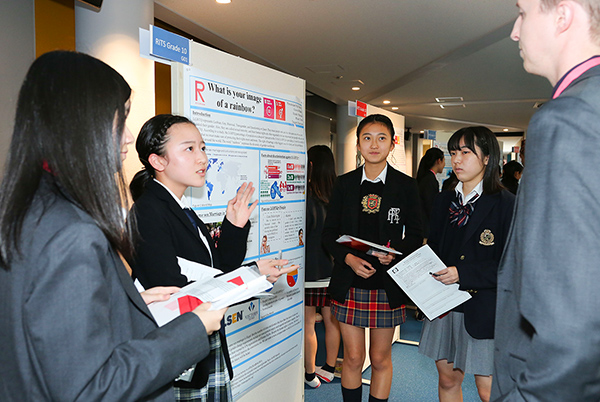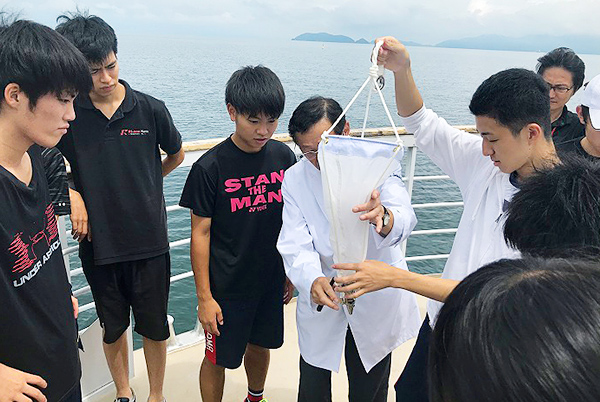 Seek ways to reduce environmental impacts and lower energy costs by obtaining accurate data on energy, paper and water consumption and waste discharge on campus and carefully analyzing and evaluating the information. Pursue eco-campus goals when executing campus development projects.
Foster the development of leaders for environmental protection and impact reduction in diverse areas by carrying out environmental education tailored to each educational stage (primary school, junior high school, senior high school, undergraduate school, and graduate school) and by supporting student-led initiatives.
Use our campuses for field trials of joint industry-academia technology development activities. At the same time, use the opportunity to advance environmental impact reduction on our campuses.
Accelerate environmental education by collaborating with local governments and communities, various non-government and non-profit organizations, and other universities.
Actively provide information on our environmental initiatives so that all Academy constituents can be made aware of the issues and ultimate goals, thereby creating a cycle of continuous improvement to ensure sustained efforts in environmental impact reduction.
November 26, 2014
The Ritsumeikan Trust
Ritsumeikan
RACE TO CARBON NEUTRAL
Environmental Action Guidelines