Why SKP?

Why SKP?
The Study in Kansai Program (SKP) is Ritsumeikan University's non-degree study abroad program. The program brings together students from around the world at RU's campuses in Kyoto, Osaka, and Shiga Prefectures.
SKP offers participants a great opportunity to study at RU while utilizing the extensive historical and cultural resources of the Kansai region. Enrollment in the program is flexible with three tracks of study; you can apply to the track that best suits your academic needs.
10 Reasons to Choose SKP
01
Reason 01
Study in the Kansai Region, Where Modern and Traditional Cultures Harmonize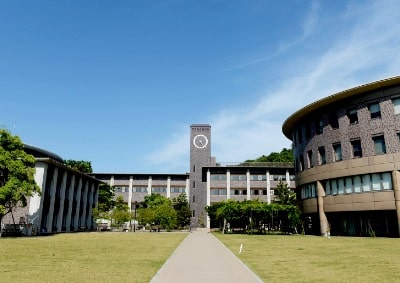 The Kansai region, where Ritsumeikan University is situated, is also the area from which SKP (Study in Kansai Program) gets its name. Kansai is the administrative, economic, and transportation hub of western Japan. It is a region full of charm where bountiful nature coexists with the urban environment, and where the traditions, history, and culture of ancient Japan live on in modern daily life.
In particular, there are many historical sites and sightseeing spots, attracting people from all over Japan and the world, making it a region where diverse cultures coexist. In the same way, students from all over the country who have a strong sense of purpose and diverse backgrounds gather at Ritsumeikan University, motivating each other with mutual respect as they further their learning every day. Students can experience student life on one of the university's three main campuses, each with its own unique regional flavor: Kinugasa Campus located in Kyoto (the ancient capital of Japan), Osaka Ibaraki Campus (OIC), or Biwako-Kusatsu Campus (BKC) in Shiga Prefecture. Also, since the prefectures where the campuses are located are adjacent to each other, students are able to go back and forth between campuses.
02
Reason 02
Take Classes in a Wide Range of Fields
Ritsumeikan University has a long history and tradition unique among private comprehensive educational institutions in Japan. In today's increasingly globalized world, we promote leading-edge international education and conduct highly specialized education and research in a wide range of fields. With professors active in a variety of disciplines, we offer a broad range of courses spanning the social sciences, humanities, and natural sciences. In addition, Ritsumeikan University's library, which boasts one of the largest collections of books in Japan, has an abundance of materials found only in Japan that significantly support students' studies and research activities.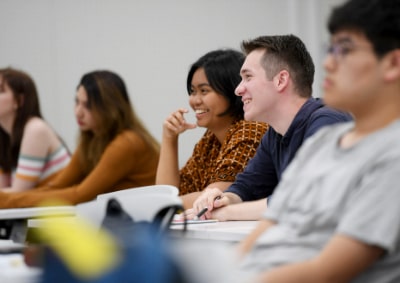 03
Reason 03
Intensive Japanese Language Study
In the Intensive Japanese Language track (IJL), Japanese language classes are divided into levels from beginner to upper advanced, allowing students to study the language intensively in a class suitable to their skill level. SKP students in this track can improve their Japanese language proficiency by studying alongside classmates of the same language level in an environment of mutual encouragement. One of the major advantages of studying at Ritsumeikan University is that students with an advanced level of Japanese also have the option to attend select lectures for regular Ritsumeikan students conducted in Japanese.
04
Reason 04
Learn Japan's Traditional Arts
In Kyoto, a city with a thousand years of history, traditional culture is still alive and well in all of its various forms. In Campus-Specific Courses offered at the Kinugasa Campus in Kyoto, students study traditional arts directly under masters of each art form, thus enabling them to deepen their understanding of Japanese culture. (The content of courses offered at the OIC and BKC campuses will differ from that of Kinugasa Campus.)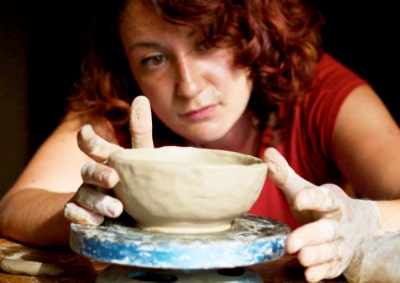 05
Reason 05
International Exchange With Students From Around the World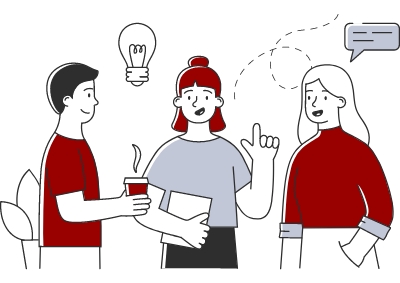 At Ritsumeikan University, there are approximately 2,000 international students from around 70 countries and approximately 200 SKP students from around 25 countries (as of October 2019). This diverse student body allows SKP students to interact with peers from various countries while still being in Japan. Many students apply to live in Ritsumeikan University's international dormitories. By living alongside peers in Japan, students are able to build new values and make lifelong friends. Japanese students who are studying at universities overseas are also welcome to apply, as are students with Japanese citizenship and a personal connection to Japan who were born and raised overseas that did not have the opportunity to study at a Japanese university.
06
Reason 06
Interaction in Clubs and Extracurricular Activities
Ritsumeikan University has about 450 clubs and "circles" (common interest groups). In addition, around 70% of students participate in extracurricular activities. Students have opportunities to interact with Japanese students through club activities as well as various events held in co-learning spaces,* where they can also learn foreign languages and connect with other international students. They also have access to libraries, gyms and all other campus facilities. We encourage program participants to round out their student life in Japan by participating in clubs, circles, and various events on campus.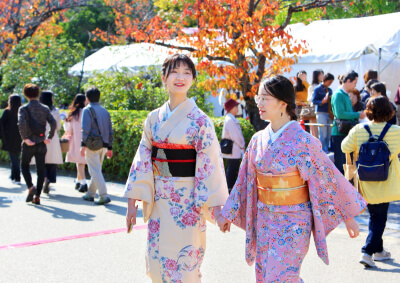 07
Reason 07
Career Advancement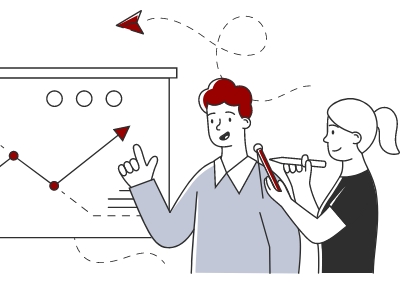 After completing the program, many SKP students find themselves wanting to continue on to graduate school or find employment in Japan. Improving Japanese language skills and becoming familiar with Japanese culture and living environments through SKP has shown to be useful to these students when they start their new lives and work to advance their future careers.
08
Reason 08
Scholarships Available (With No Repayment Necessary)
Applicants can take advantage of scholarships (specifically, scholarships that do not require repayment) to lessen the financial burden of studying abroad. If applicants are approved through the screening process, they will be eligible to receive a scholarship stipend from the Japan Student Services Organization (JASSO) amounting to 80,000 yen per month. In addition, Ritsumeikan University has its own grant-type scholarship system, RUSSES, which provides a stipend of 40,000 yen per month and is received by many SKP students.*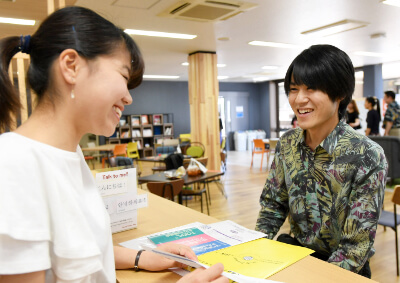 09
Reason 09
Abundant and Comprehensive Support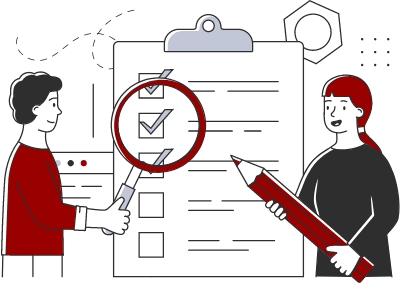 Unexpected things sometimes happen for students living abroad for the first time as they find themselves in an unfamiliar place, in a different culture, and faced with a language barrier. Friendly teachers, SKP Buddies and the SKP staff provide a variety of support to help students adjust to life in Japan quickly and make their study abroad experiences more meaningful. The international dormitories have student staff (Resident Mentors) to support international students in their daily lives, and a live-in manager is also stationed at each dormitory. In addition, students are able to utilize the Student Support Room and other university services in place to help students feel secure during their time with us.
10
Reason 10
Working Adults Are Welcome to Participate
Participation in SKP is open to people who have graduated from university and already entered the workforce. Ritsumeikan University welcomes the participation of people with diverse backgrounds, who can see Japan from different perspectives and are highly motivated to learn.
Students who are enrolled in universities that have exchange agreements with Ritsumeikan University can participate in SKP as exchange students.
Click here for a list of partner universities. If you wish to participate in SKP as an exchange student, please contact the exchange coordinator at your university.
Applications for the SKP 2022 Spring Semester may only be submitted by students from universities that have an exchange agreement with Ritsumeikan. Click here and check the "Important Note" for details.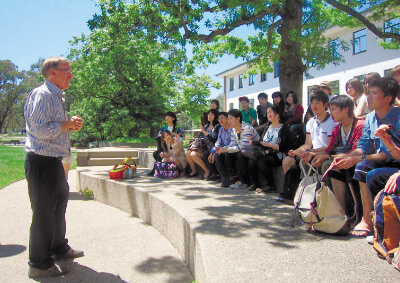 RU's Campuses in the Kansai Region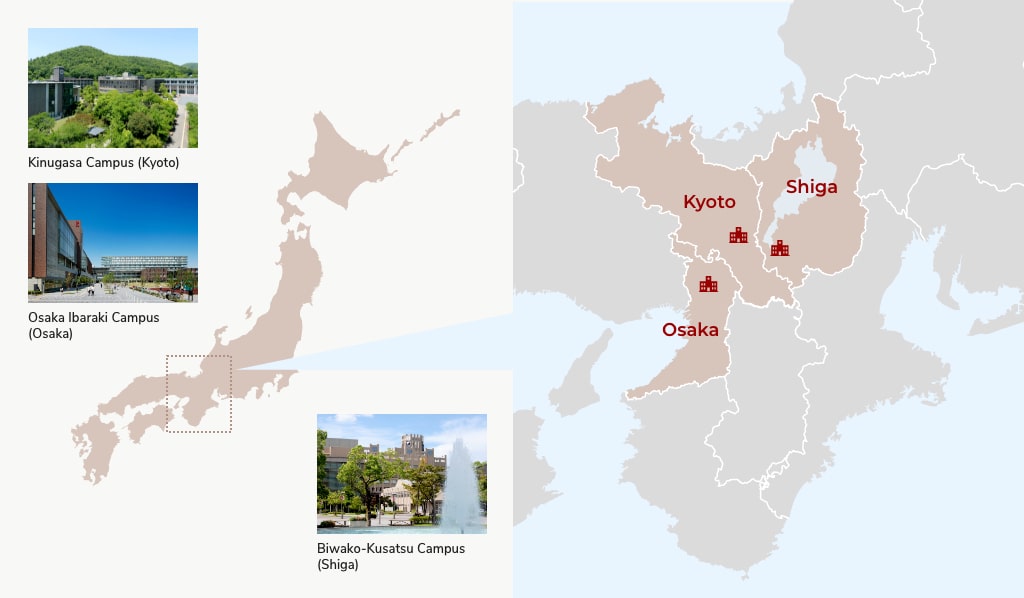 Kyoto

Kyoto City is the ancient capital of Japan with over 1,200 years of history. The city has served as the heart of Japanese traditional culture for centuries and it is now considered one of the most well-known and inviting international cities in the world. In addition to the seventeen registered UNESCO World Heritage Sites, the city is home to more than 2,000 shrines and temples. Kyoto can also be enjoyed during each of the four seasons, with picturesque pink cherry blossoms in spring, local cuisine served on kawa-doko (elevated decks) above the Kamo River in summer, ancient temples bathed in crimson and gold leaves in autumn, and bustling tourist areas turned tranquil snowscapes in winter. With many universities located in the city, Kyoto is also known as the "city of university students" and is a very comfortable place for university students to live.

Kinugasa Campus

Osaka

Ibaraki City in Osaka Prefecture is perfectly situated between Osaka City and Kyoto City, with two parallel train lines running through the city's center that make getting around by public transportation quite convenient. With restaurants and large shopping malls near the train stations, Ibaraki is a very comfortable city to live in. The city has a temperate climate throughout the year, and there are many parks and areas of greenery in and around the city. The northern part of Ibaraki is filled with scenic nature and beautiful hillsides such as those in the Tanba plateau.

Osaka Ibaraki Campus

Shiga

Kusatsu City is located in the southern part of Shiga Prefecture and adjacent to Lake Biwa, Japan's largest lake. The area around Lake Biwa is a tranquil rural landscape, and the city has a unique "road culture" that first came about in ancient times when it was a main thoroughfare for transportation by both land and water. The city center has large commercial facilities and high-rise residential buildings, making it a bustling city with many families and students. Within Shiga Prefecture, one can visit and experience the atmospheres of historical locations such as Hikone Castle, Enryakuji Temple (for which the grounds encompass all of Mt. Hiei), and Ishiyama Temple, where the famous novel The Tale of Genji was written about 1000 years ago.

Biwako-Kusatsu Campus