World-class inquiry-based learning
for students aiming to advance to universities abroad
Based on the International Baccalaureate Diploma Programme (IBDP), which qualifies students to apply for admission to universities around the world, all subjects except Japanese are taken in English from the first year. By providing them with world-class inquiry-based education, our students develop the English proficiency, intellectual skills, and inquisitiveness they need to pursue academic endeavors at universities overseas. Science courses are also available.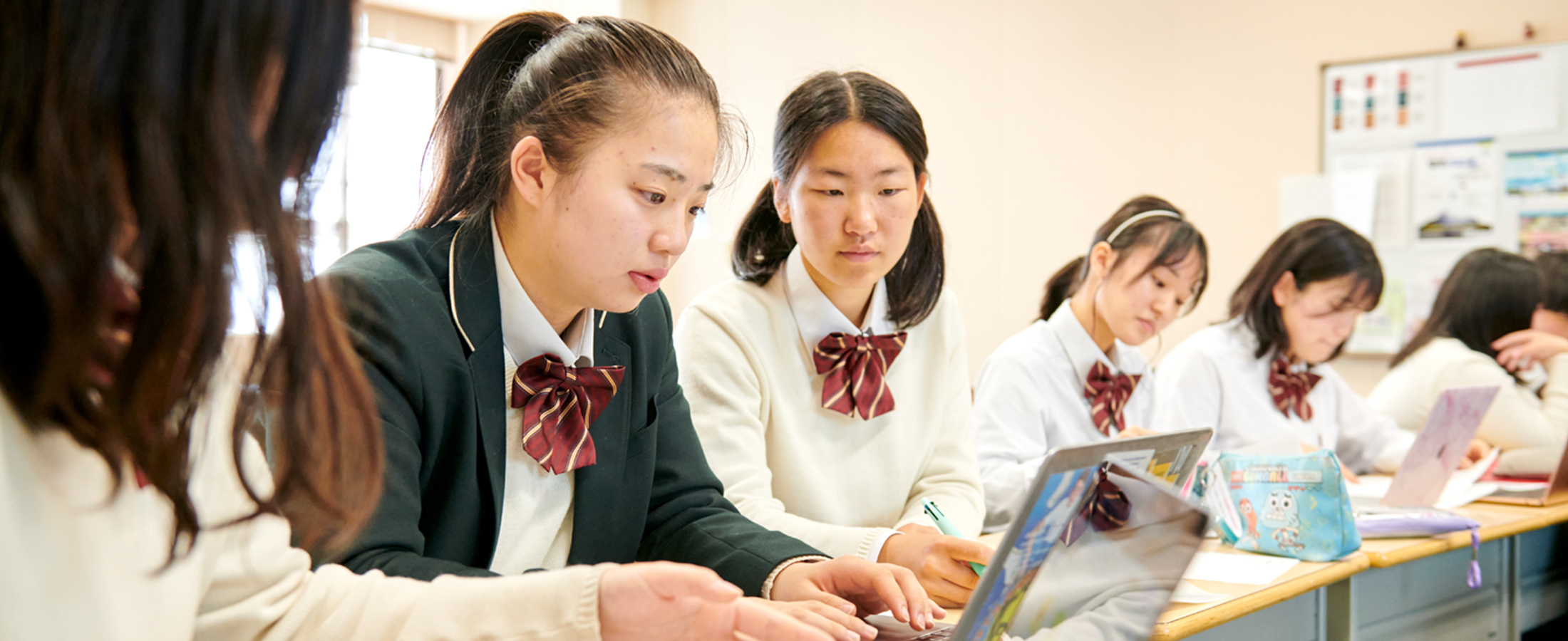 International Baccalaureate in English
The IB Course at Ritsumeikan Uji High School is an educational program that enables students to earn both a Japanese high school diploma and an International Baccalaureate Diploma. All classes are taught in English except for Japanese and Japanese Literature. The International Baccalaureate Program is an international educational program offered by the International Baccalaureate Organization (headquartered in Geneva).
It aims to nurture inquisitive, knowledgeable, and compassionate young people who will contribute to building a better and more peaceful world through understanding and respect for diverse cultures. Ritsumeikan Uji High School is an IBDP (Diploma Programme)-accredited school, and students who complete the school's curriculum and achieve the required grade on the universal final examination will be awarded an internationally recognized university entrance qualification (International Baccalaureate Diploma).
Some overseas universities require the International Baccalaureate Diploma and final exam score as entrance qualifications, and IB entrance examinations are becoming increasingly popular in Japan as well, both in national and private universities.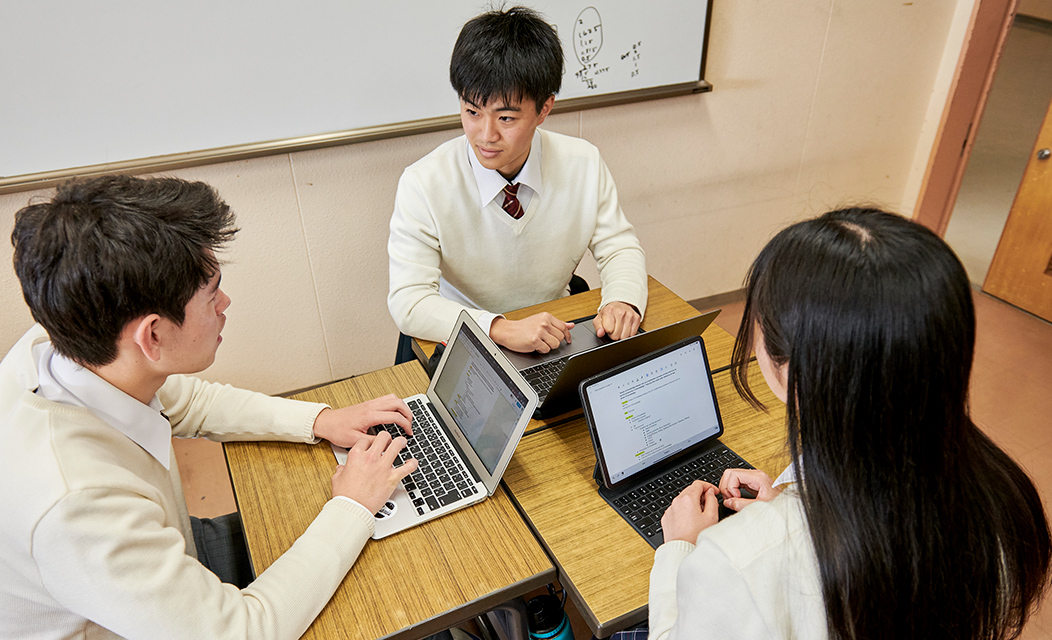 International Baccalaureate Curriculum
The International Baccalaureate (IBDP) curriculum consists of three cores and six subject areas to achieve holistic growth through learning in accordance with the IB learner ideal.
The Three Cores
TOKTheory of Knowledge
TOK (Theory of Knowledge) is a class that functions as the core of IB education. In this course, students learn how knowledge is acquired, transcending the framework of subjects and courses, and acquire the ability to think critically in order to construct their own worldview.
CASCreativity, Activity, Service
All IB students are required to take CAS. They will plan, organize, implement, and document useful activities in the context of society. The purpose of this subject is to help students recognize the importance of applying the knowledge and skills they have acquired for the betterment of society.
EEExtended Essay
In this course, each student sets their own research topic and writes a paper on it. This papers are evaluated on the planning, creativity, and originality of the research. The purpose of this course is to help students acquire the inquisitive skills they will need when they go on to university.
6 Subject Groups
Group 1
Studies in Language and Literature
●

Japanese A Literature

●

English A Language & Literature
Group 2
Language Acquisition
Group 3
Individuals and Societies
●

Global Politics

●

Business Management

●

Economics

●

History
●

Chemistry

●

Biology

●

Physics

●

Environmental Systems and Societies
●

Analysis and Approaches

●

Applications and Interpretation
Japan's Ministry of Education, Culture, Sports, Science and Technology (MEXT) has granted a special exception to the national curriculum standards for schools accredited by the International Baccalaureate Diploma Programme (MEXT Notification No. 127), which means that students who take IB subjects are considered as having taken the corresponding Japanese of Mathematics I, Basic Physics, Basic Chemistry, Basic Biology, English Communication I, and Period for Inquiry-based Cross-Disciplinary Study.
University Placement Results
The world's top universities highly value the IBDP and consider IBDP students to be independent learners with critical thinking skills. Students may be eligible for university credits and special admission status. Ritsumeikan Uji's IB graduates have been accepted to many of the world's top universities.
The IB Learner Profile
Rits IB students are inquiring and strive to become self-directed learners. They respect their teachers and the learning process, but realize that to find their passion they need to seek our knowledge, information and opportunities, and not simply wait for these to be presented to them.
Rits IB students are balanced and able to prioritize. They know that there are many aspects to life and to learning, and although they make efforts in all areas, they also learn to focus on their core interests and core strengths.
Rits IB students realize that the IBDP is ultimately not about being a genius or having perfect English, but about being open minded, participating, communicating and engaging with others and life around them.
Course Introduction
IBDP English includes English Language and Literature and English B. IB course English teachers have a love of literature and through English classes students develop a personal appreciation for literature as well as the ability to critically read and evaluate a wide range of texts and genres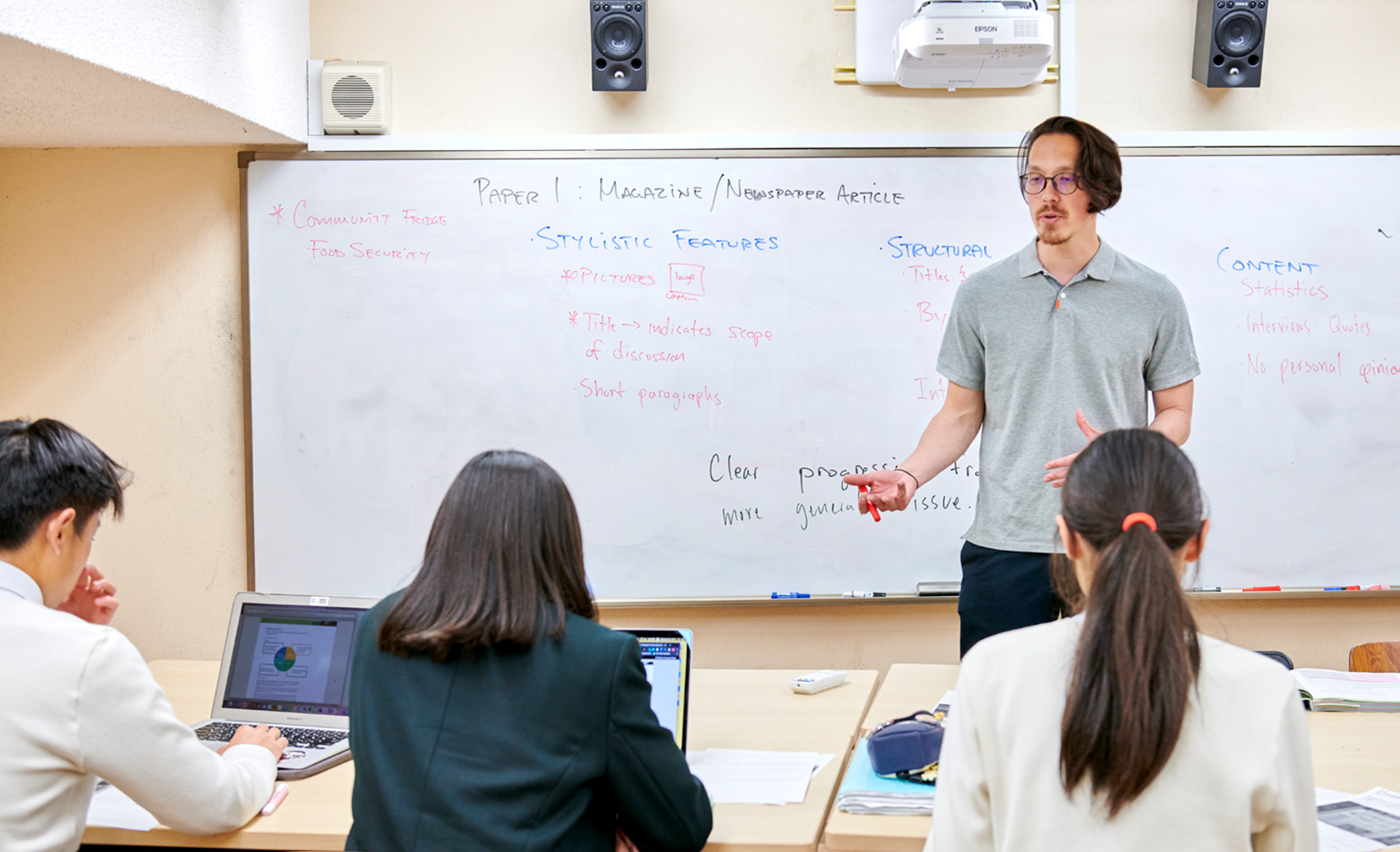 IBDP Japanese consists of Japanese Literature and Japanese B. Japanese literature further develops students' critical reading and evaluation skills and enhances literary appreciation, while in Japanese B, second and third language learners improve rapidly in supportive small classes.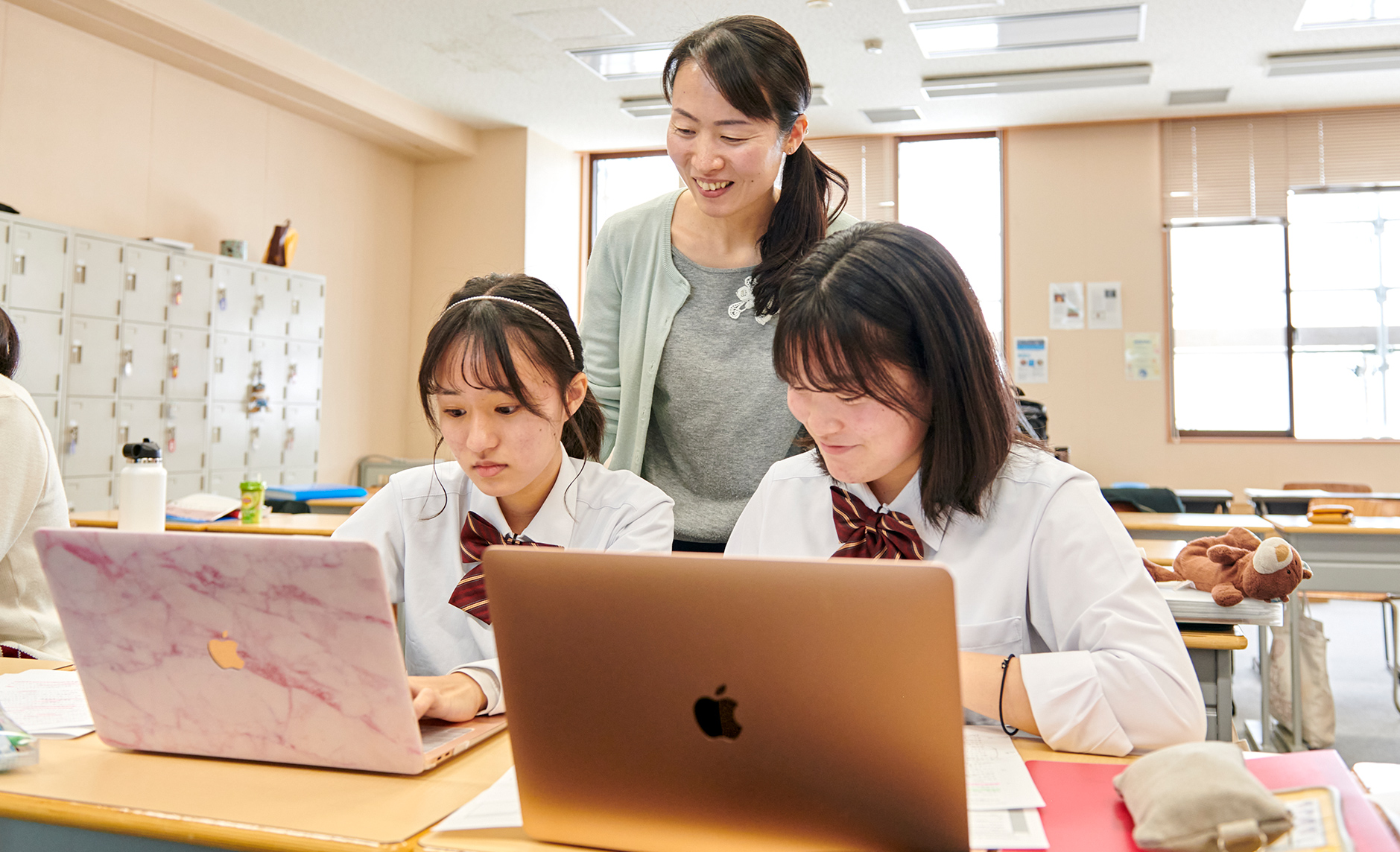 Social Studies includes Global Politics, in which students survey various political systems and theories, Business and Management, through which students gain an appreciation of the nature of business, marketing, and finance; and Economics, in which students gain an introduction tu macro and micro economics as well as international trade and markets.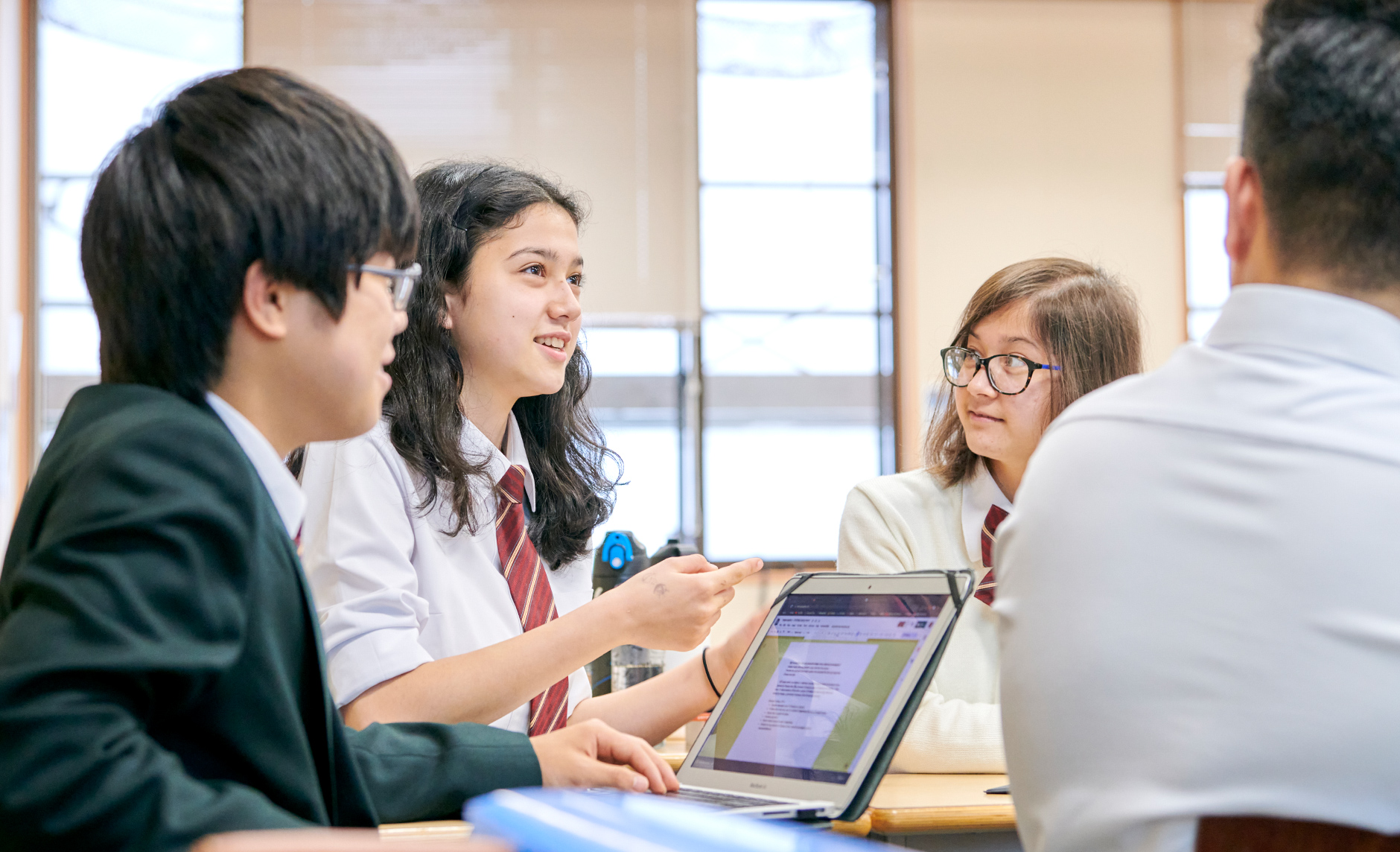 Science includes the major experimental sciences, Biology, Chemistry, Physics, as well as our new offering Environmental Systems and Societies. Students learn fundamental research and scientific inquiry skills, developed through extensive work in our state-of-the-art-labs. They gain an appreciation for scientific phenomena, advanced tools and method used in the field of science as well as pressing environmental issues impacting our planet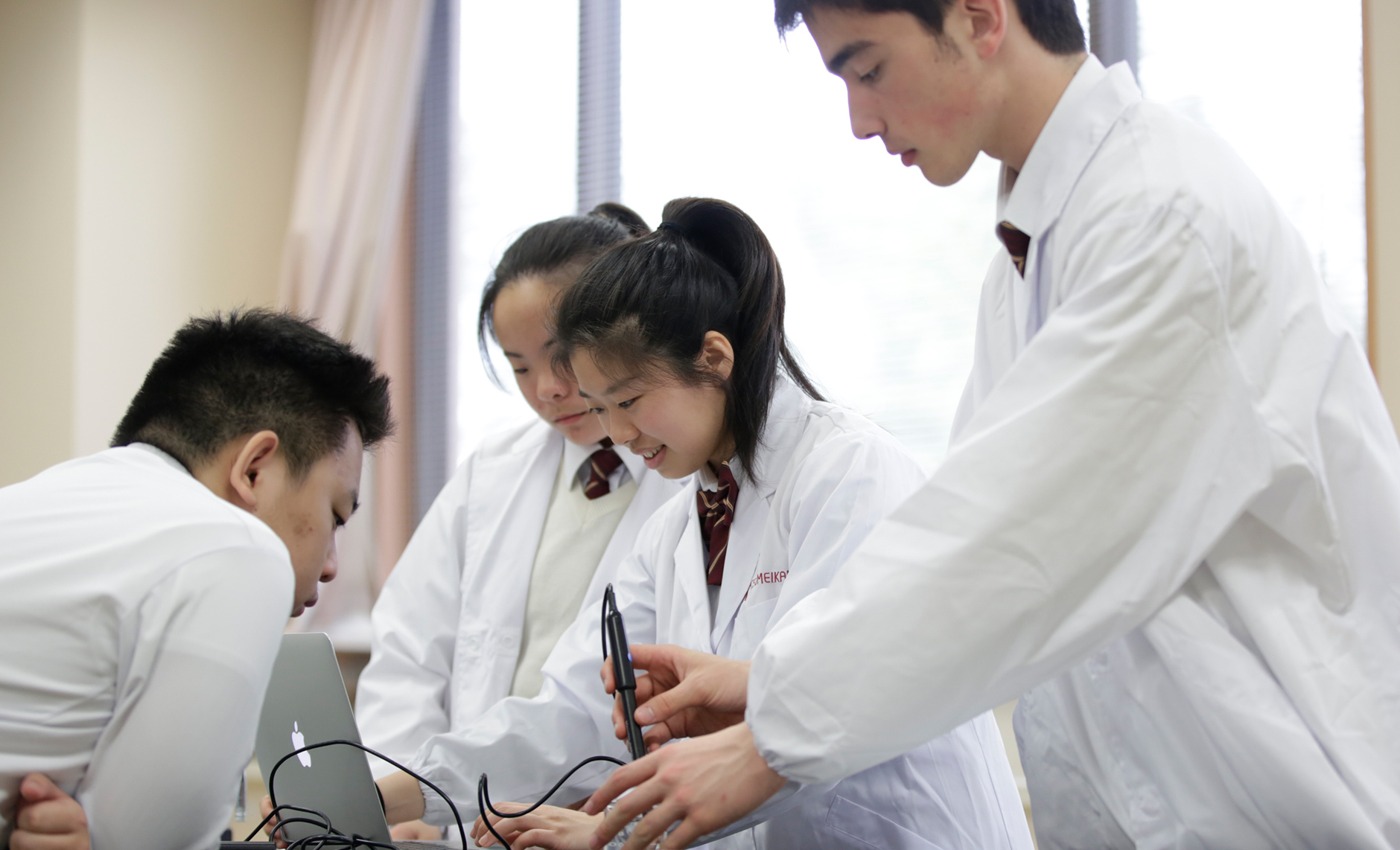 Mathematics, students gain an appreciation for the beauty of mathematics through two different courses. While both cover the same core content, they have different emphases. Math Analysis and Approaches focuses on developing mathematical thinking skills through algebraic methods, while Math Applications and Interpretation looks at real world applications through modelling and statistics. Students of both courses will write a math exploration that allows them to explore mathematics in an area of their interest.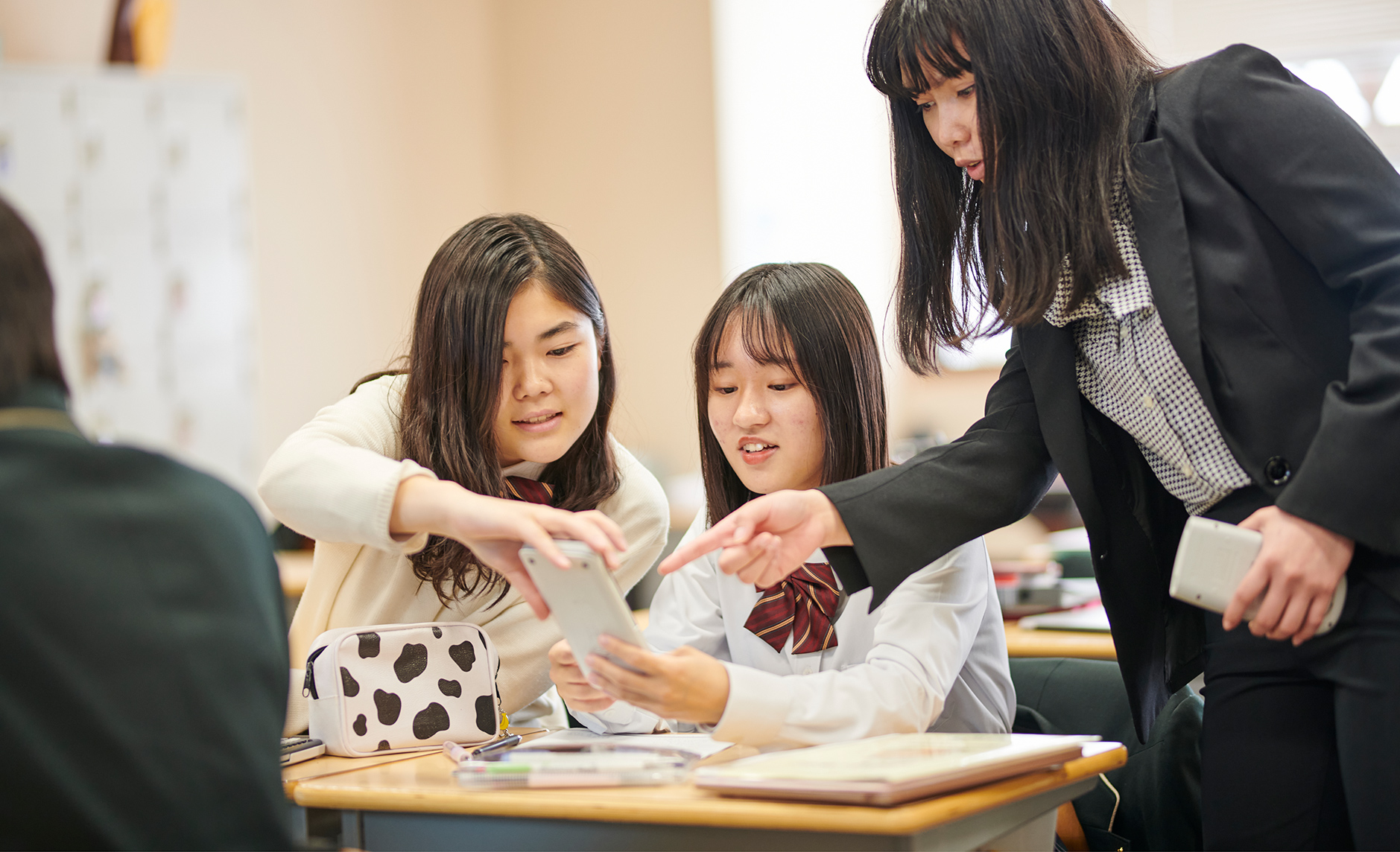 In Visual Arts, students learn art theory and develop their own abilities through workbooks and original compositions. Students are taught to respect and evaluate a range of ideas and views as they widen their knowledge and practical abilities across a range of artistic media.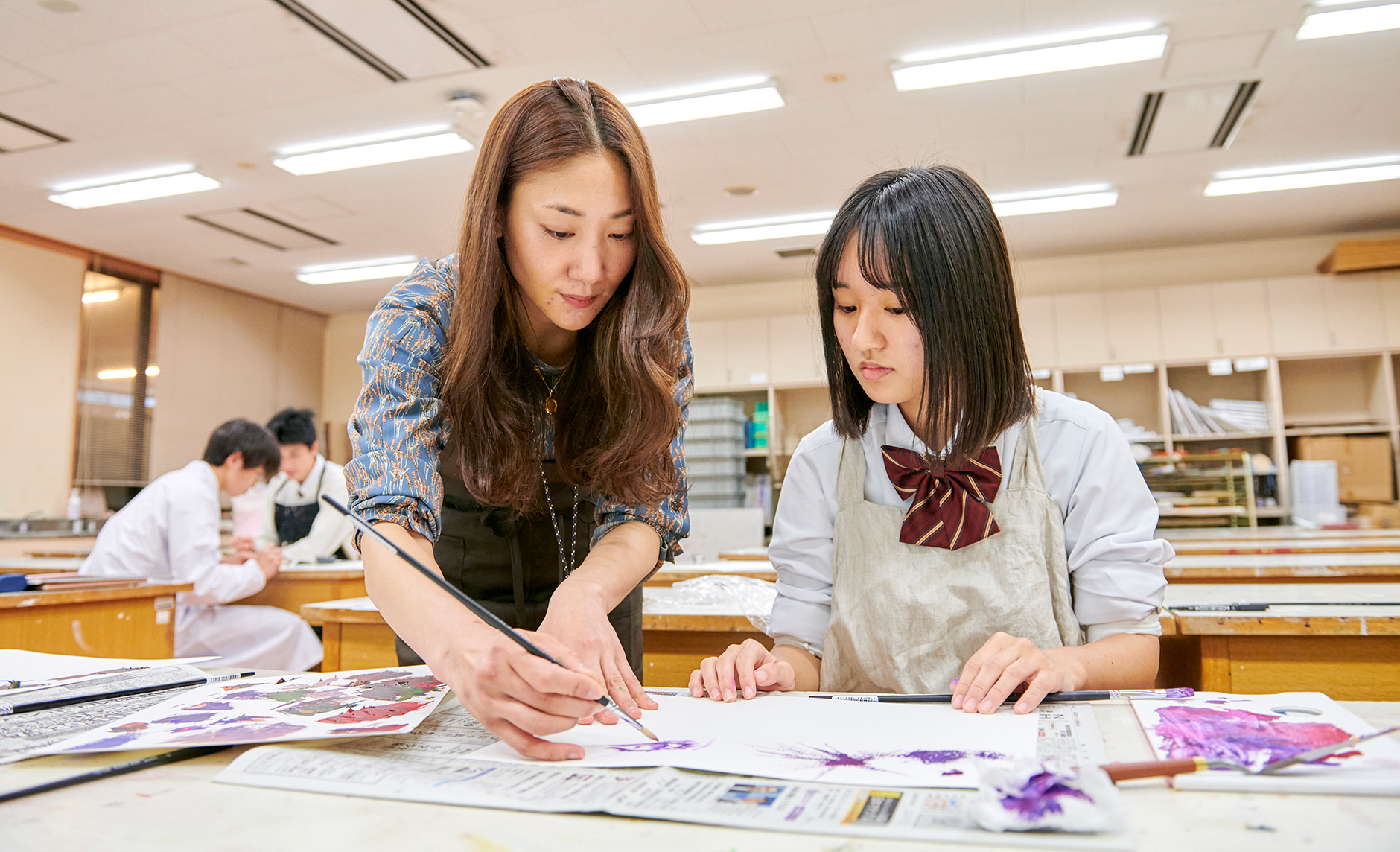 CAS International Expeditions
Every year, many IB course students participate in the CAS International Expeditions. These students are selected by the school and participate in various international conferences and activities around the world. (A portion of these expenses are borne by the school.) To date, our students have participated in activities in various countries and regions, including Australia, Canada, China, Denmark, Indonesia, Hong Kong, Hungary, South Korea, and the UK. Through their experience on the CAS International Expeditions, students not only deepen their knowledge and understanding of various international issues by researching and proposing solutions to them, they also acquire the ability to interact and connect with junior and senior high school students from around the world.