Participated in a panel discussion on "Education and LGBTQ+" at the Kyoto Private School Festival
On November 20, four third-year students from our IM course participated in a lecture and panel discussion on the theme of "Education and LGBTQ+" at the Private School Festival held at Campus Plaza Kyoto.
While studying abroad in Canada, the four students met and interacted with LGBTQ+ people and became aware of the lack of understanding of LGBTQ+ people in Japan after returning to their home countries. Since returning to Japan, they have been working to eliminate discrimination and prejudice against LGBTQ+ people in their problem-based learning classes.
Hoshino, a gender education teacher at a private elementary school in Tokyo, was an online speaker at the Private School Festival. Students were introduced to his activities before his lecture and participated in a panel discussion following his talk.
In response to Mr. Hoshino's lecture, a student who took the stage as a panelist said, "It is important that there be no barriers for anyone, both those involved and those who are not involved. It may be nearly impossible to achieve this, but I would like to gather the opinions of various people and change society."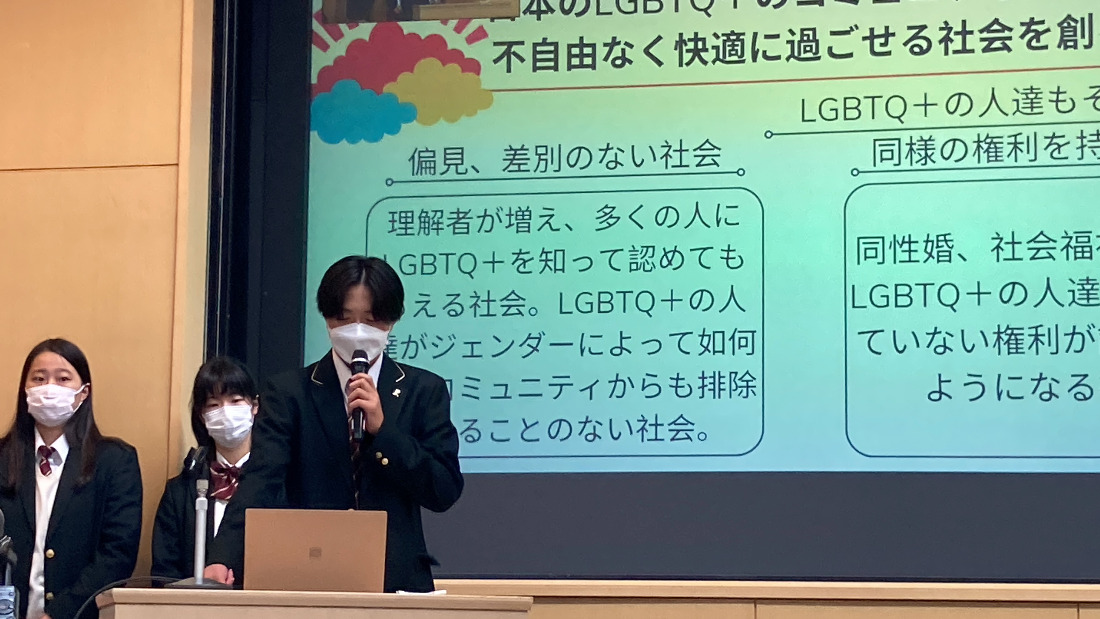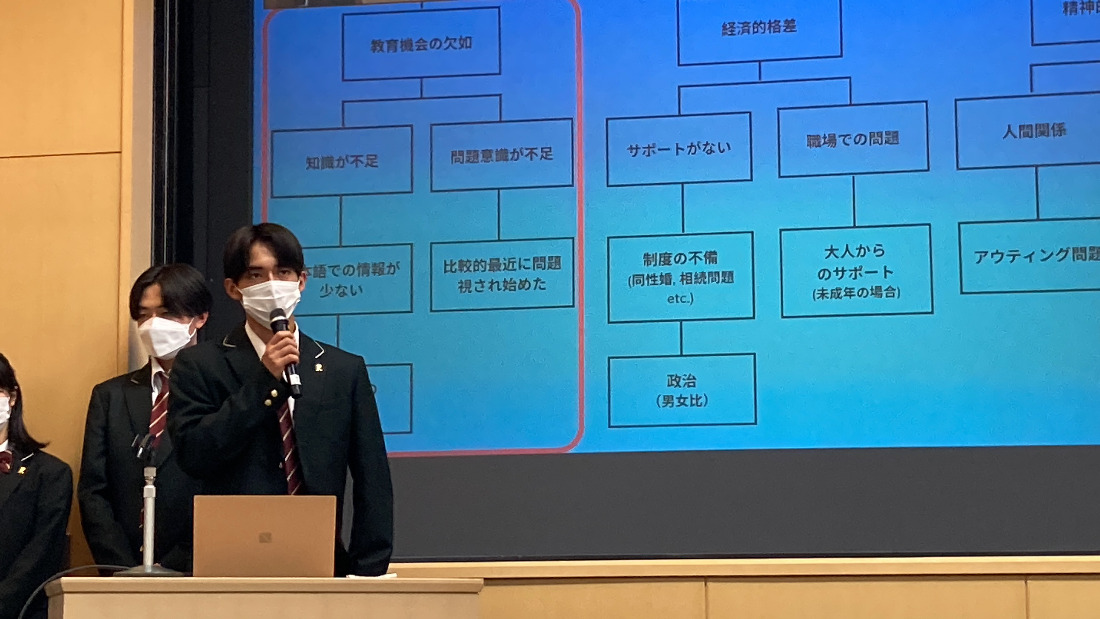 Back