IG Course "Literature Comprehensive" & Junior High "Japanese" Collaboration Class
In the "Literature Studies" elective for second-year students at the IG course in high school, students spend a year approaching the theme of "what literature is" from a variety of angles. This time, under the title of "Literature in Textbooks," each group created a lesson to convey the fun of "learning literature" using textbooks they had studied in elementary and junior high school.
In the class, junior high and high school students formed teams and exchanged opinions based on a material. Some high school students were surprised by the flexibility of the junior high students, while some junior high students admired the sharp opinions of the high school students. The exchange of opinions between junior high and high school students on an equal footing on the subject of a single work of art was a great stimulus for both sides.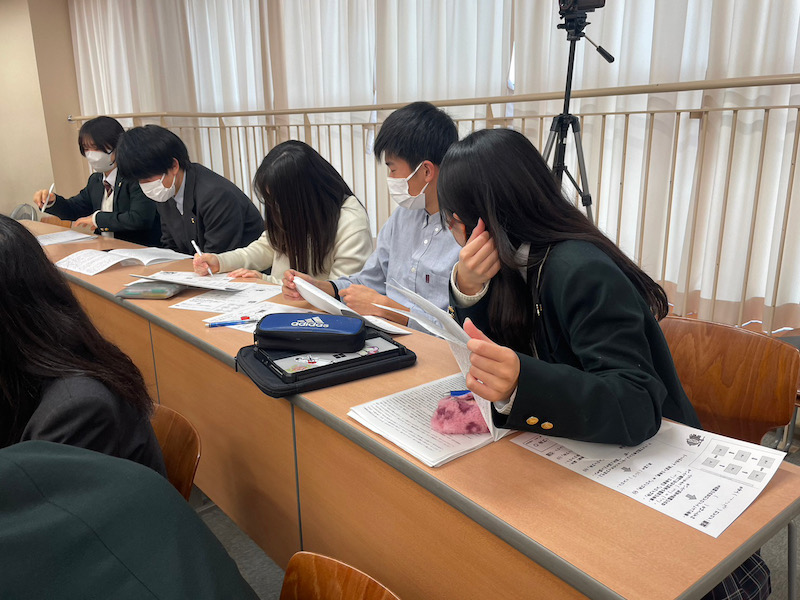 Back