IB Course Diploma Award Ceremony
ib|whats-new
The IB course diploma award ceremony was held. There are 30 IB course graduates this year, but sum of them have already left Japan to enroll in overseas universities, so they participated in the ceremony online.
Mr. Hicks, Former Principal of the school, gave a message of "We believe in your success on the world stage," and Mr. Thomas Matthews, DP Coordinator, gave his parting words of encouragement, "We hope you have confidence in your ability to overcome the challenges of the IB and do your best, even in the confusing school life in Corona. Mr. Hicks presented each student with a diploma, and Ms. Seki Tsukika, representing the DP recipients, reflected on her high school life online from abroad and expressed her determination to take on new challenges.
At the end of the diploma ceremony, the tassel (strap) of the square hat, known as the mortarboard, was moved from left to right, and a commemorative photo was taken of the hat toss as parents and faculty looked on and shared in the joy of each other's efforts.
<Ceremonial Address by Principal Hicks>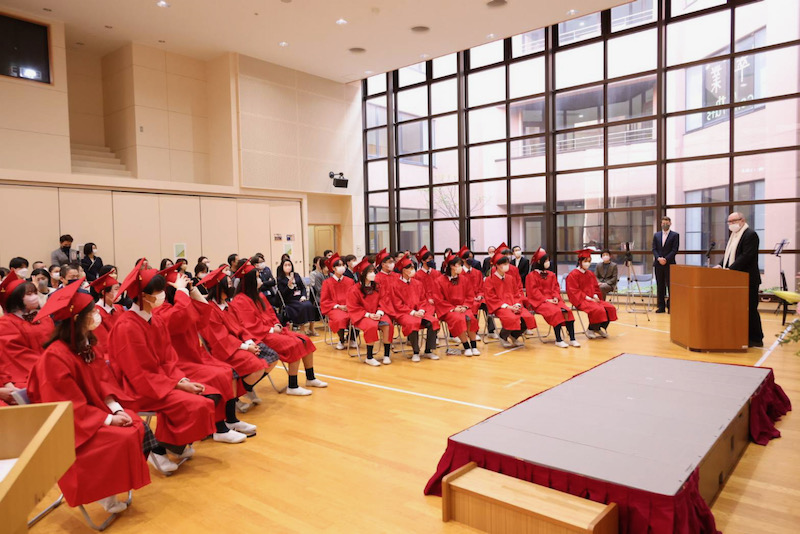 <Words from the representative of DP awardees>
<Hat-toss>
Back