HS Baton Twirling Pair Participated in the semi-finals of the All Japan Championships!
On Saturday, March 25, Rino Ito and Anna Mineo, both in their second year at the school, represented the Kansai Branch in the semifinals of the pairs division (seniors) of the 48th All-Japan Baton Twirling Championships, held at the Hamamatsu Arena in Shizuoka Prefecture.
It was the first time for the school's baton twirling club to compete in the All-Japan Championships, and Ito and Mineo performed gracefully to a 1 minute and 30 second piece.Unfortunately, they were unable to advance to the finals the following day, but they showed smiles filled with a sense of fulfillment and accomplishment, despite their regrets.
We look forward to your continued support of our baton twirling club.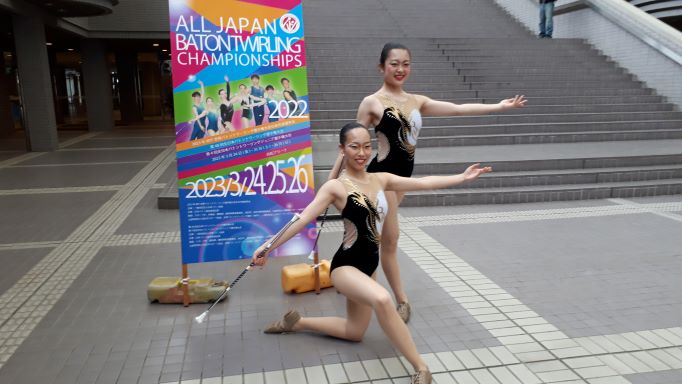 Back