HS IG-course: Field Trip in Nara
After three years of postponements and cancellations, the first-year IG course students were finally able to hold their field trip on March 16. The destination was Nara Park area, which is surrounded by World Heritage sites, just like our hometown Uji. The trip was an opportunity for the students to experience Japanese history and traditional culture, and to make some memories before the class dismissed.
For this field trip, student representatives organized an all-class "mission game" in which each class was divided into 7 groups to make the field trip more exciting. The mission consisted of taking four different photos and answering Nara-related quizzes at four teacher checkpoints.
<Photographing> (1) Shooting deer from the front (2) Shooting in the pose of the Big Buddha (3) Shooting with tourists from abroad (4) Shooting the place where the pictograph was deciphered
<Checkpoints> 1) Kofukuji National Treasure Museum 2) Todaiji Temple and Todaiji Museum 3) Nigatsudo Hall 4) Kasuga Taisha Shrine
On the day of the tour, the weather was a bit sweaty for mid-March, but the students were steadily completing their missions and were seen at various places in Nara Park, happy or sad at the correct or incorrect answers to the quizzes given at the checkpoints.
The results of the mission game were as follows
  Winner: Class 10
  Runner-up: Class 9
  3rd : Class 5
Class 4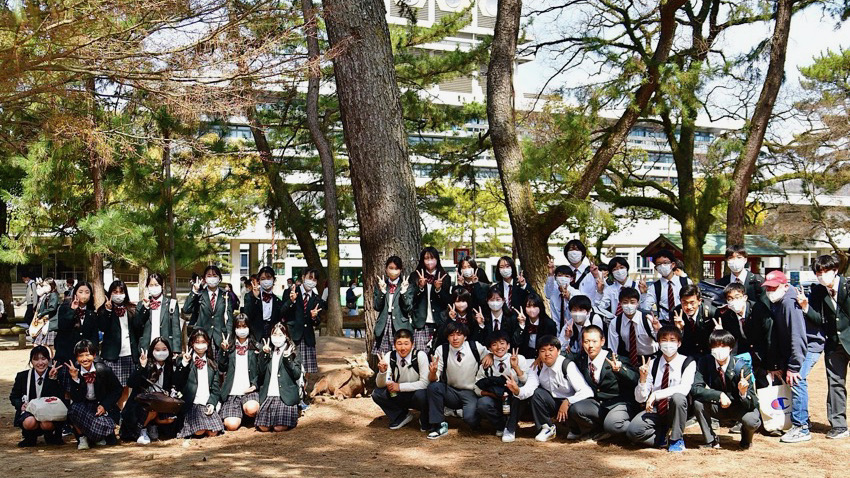 Class 5
Class 6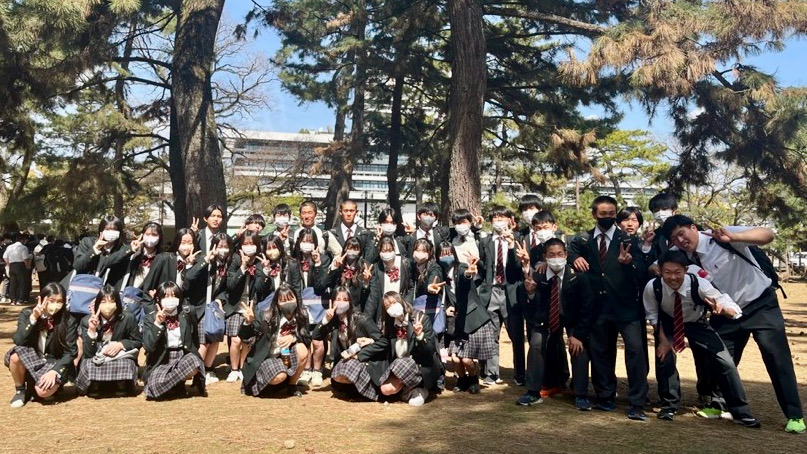 Class 7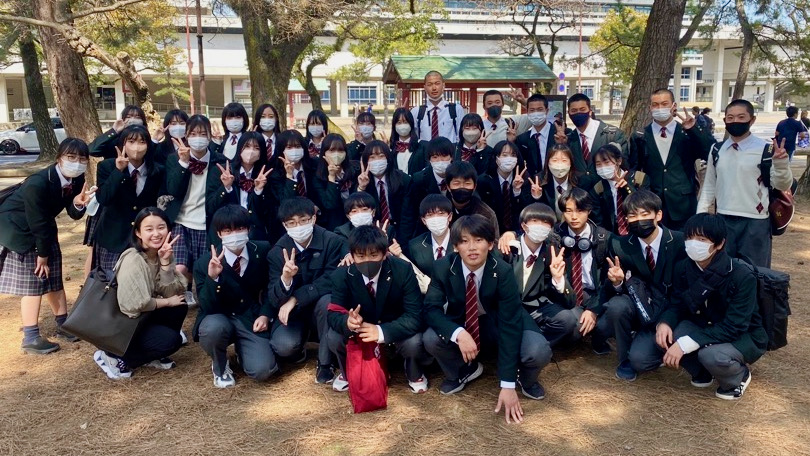 Class 8
Class 9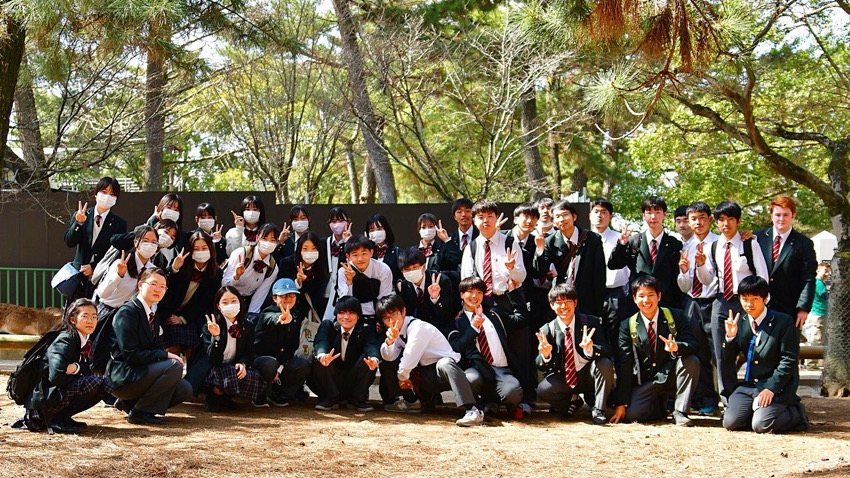 Class 10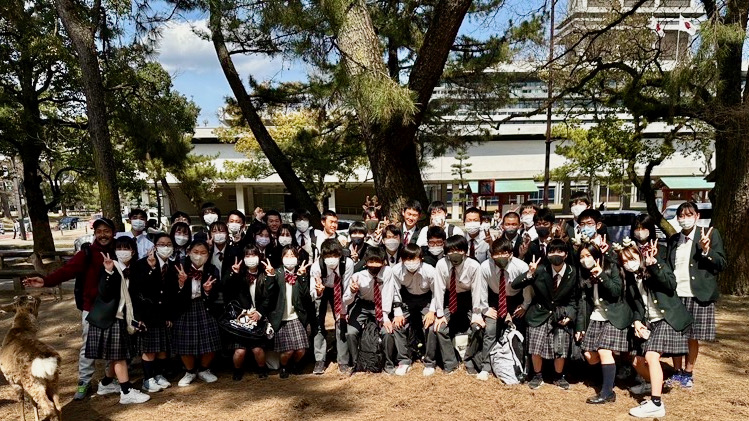 Class 11
Back