HS 1st Year IG Course: Uji Exploration Project Presentation
 The first-year high school IG course students held the "Uji Exploration Project Presentation" as a presentation of the research to revitalize the city of Uji, which they worked on as "Core Exploration," and each class representative gave a presentation. The students narrowed down the targets for the facilities and business establishments they were in charge of, found ways to communicate their attractions to them and issues they face, and proposed solutions to these issues.
 At this year's presentation, staff from each business and facility attended as observers and commented on the unique perspectives and proposals of the high school students and expressed their interest in actually commercializing the project. This will be an impetus for the next year's core exploration.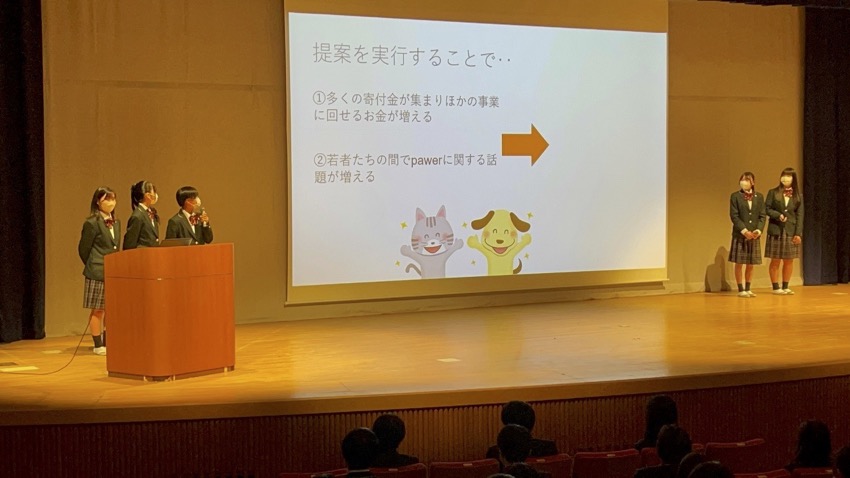 Back