Exchange event between junior high school IPs and high school IBs.
ib|ip
On Thursday, October 25, an exchange event between the junior high school IP course and the high school IB course was held.
Second-year students of the IB course led the first- and third-year students of the junior high school in a scavenger race at the park in Taiyogaoka, next to the school. for the junior high students of the IP course, the interaction with high school students of the IB course was a valuable opportunity to learn about high school life.
Second-year junior high school students organized a "Uji Walk. Each group went around famous spots in Uji, Kyoto, completing photo missions and discovering anew the charms of Uji.
Afterwards, they all met up at Taiyogaoka and played giant jump rope to enhance their team-building skills.
Blessed with clear skies, it was a refreshing field trip.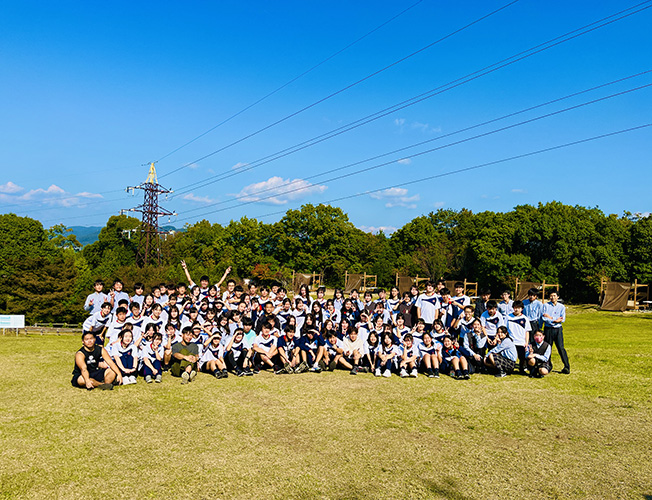 Back