IB2 student Mio Nakano wins 2nd place at Student Pitch hosted by One Young World Japan
ib
On August 5th, Mio Nakano, a second year high school student in the IB program, won second prize for her student pitch at the One Young World Japan competition, the World Economic Forum (Young Davos), at BMW Tokyo Bay (Odaiba) in Tokyo. Students from across Japan presented original projects related to the Sustainable Development Goals in English, in alignment with One Young World's mission to mentor and promote exceptional future leaders.
Ms. Nakano created her board-game, IROIRO, to promote diversity and inclusion. Gameplay involves participants solving problems and fostering positive change in their fictional community, simulating Ms. Nakano's goal of achieving an "ideal future where no one will be left behind". Though Ms. Nakano has presented sales pitches in the past, this was her first time doing so in English. Her four-minute presentation, titled "Can the Board Game IROIRO Change the World?", earned her second place in the competition. Both a panel and the audience voted on the top presenters based on a five-criterion system: insight into the issue, uniqueness of the solution, practicality of the solution, social impact and presentation. While pitches ranged in topic, from diversity education to improving mental health services in Japan, all focused on youth-led initiatives.
One Young World aims to develop future leaders through building a network of people committed and capable of tackling global issues. The One Young World Summit has hosted global leaders and influential figures, including Canadian Prime Minister Justin Trudeau and philanthropist Meghan Markle. One Young World Summit alums coach student participants in the Student Pitch, which is for those under 18. Ms. Nakano highlighted the chance to meet other teenagers interested in global leadership, and to open her game to an international audience.
Ms. Nakano continues to promote IROIRO alongside her work in the IB, and plans on launching the game and an accompanying workshop in the future.
See below for articles and videos from the day.
Facebook
00:10:35  Her Pitch
02:02:30  Comments on the Award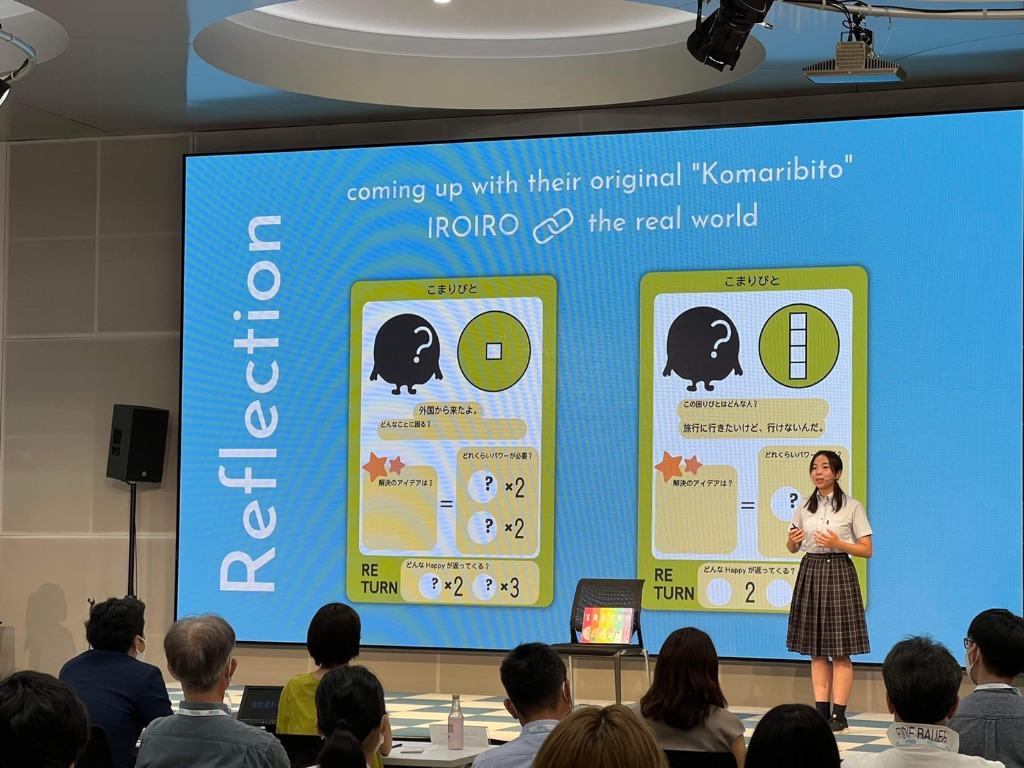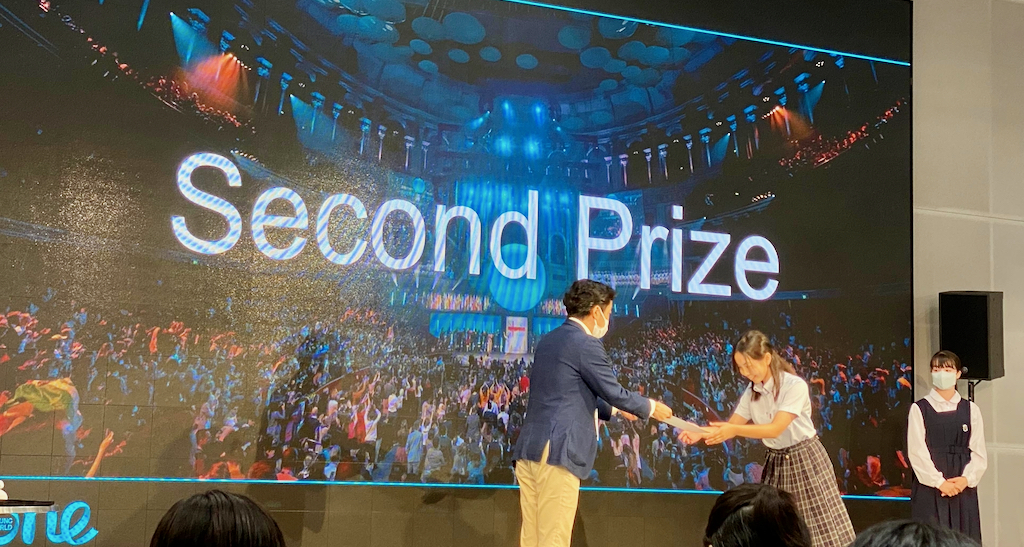 Back