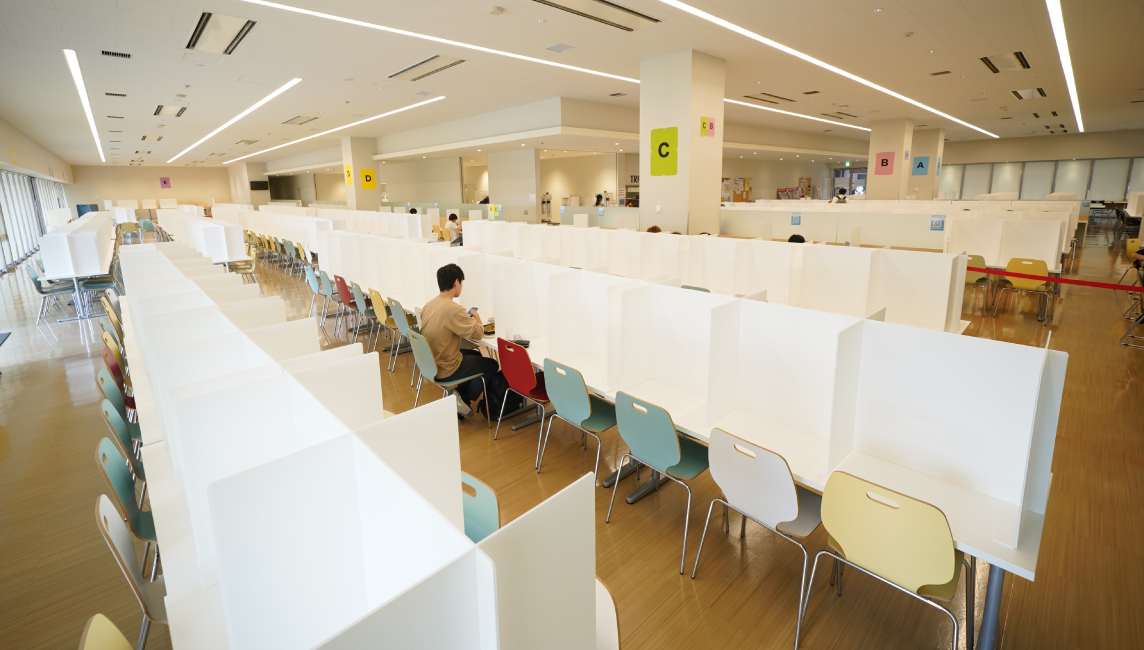 On-campus Infection Prevention Protocols:Cafeterias
To ensure our students can lead their lives on campus safely and with peace of mind, Ritsumeikan University has formulated Manual for Prevention of the spread of the Novel Coronavirus, which outlines protocols including the basic measures to prevent infection (1. ensuring social distance, 2. wearing a mask, and 3. washing your hands) recommended by the Ministry of Health, Labour and Welfare. Based on this, we are taking measures to prevent infection on each of our campuses.
This page describes some of the infection prevention measures we are using in the CO-OP cafeterias and shops.
Measures in the CO-OP Cafeterias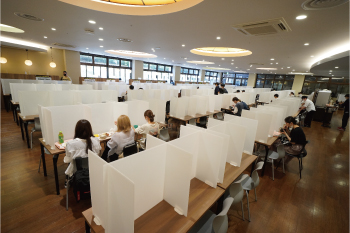 Measures in the CO-OP Shops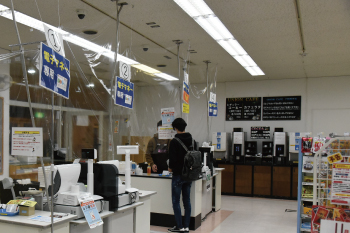 Related information