Creative Appreciation
A part of education is the opportunity to develop an awareness and understanding of the world around us.
Reading, traditional arts, drama performances, and movies enrich the children's learning experience.
Our location in Kyoto is an excellent place to offer maximum exposure to these kinds of programs.
There are several experts locally.
The roots of many Japanese traditions lie in Kyoto.
With cultural education, children increase their consciousness about their own country.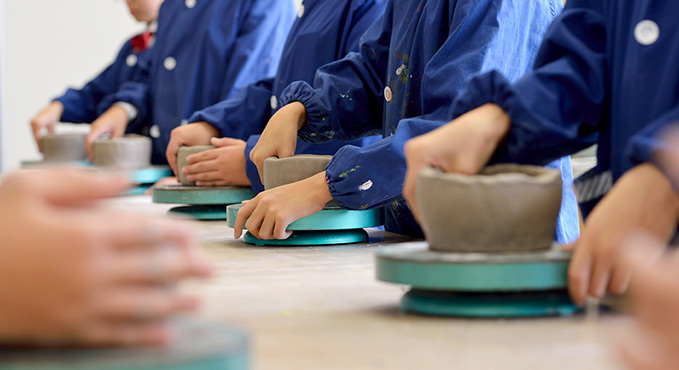 Pottery
Workshop
A potter's manual wheel can be prepared for each student in art class. Electric wheels and a firing kiln are also on-site.
We believe children can find inner growth from working with clay to create pieces that express their personalities.
Media Center
With over 37,000 books, our library is one of the largest among primary schools in Japan. The Media Center is an important focal point for all students. We encourage a lifelong affinity for reading.