Sound Ethics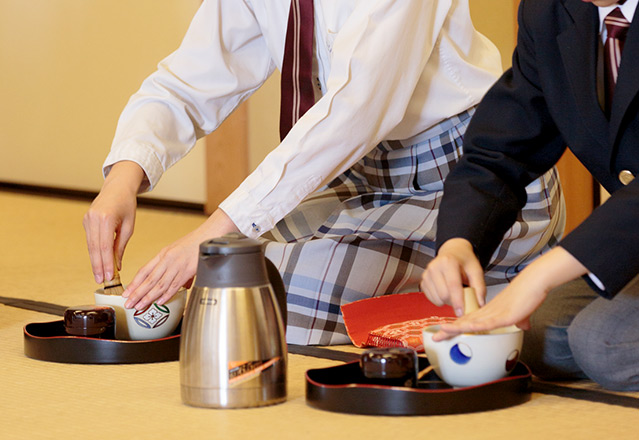 The importance of life, the meaning of living, and family and human relationships are themes to be thoroughly discussed in the ethics course "Ritsumei Studies."
We aim for creating an environment where children appreciate a more humane interaction and respect the value of discipline and ethical behavior.
In the setting of a traditional style Japanese room, children are taught correct etiquette and manners while participating in tea ceremony classes and the art of flower arrangement.
Children are taught Japanese culture and learn the proper rules of appropriate behavior.
We foster a spirit of public service.
House System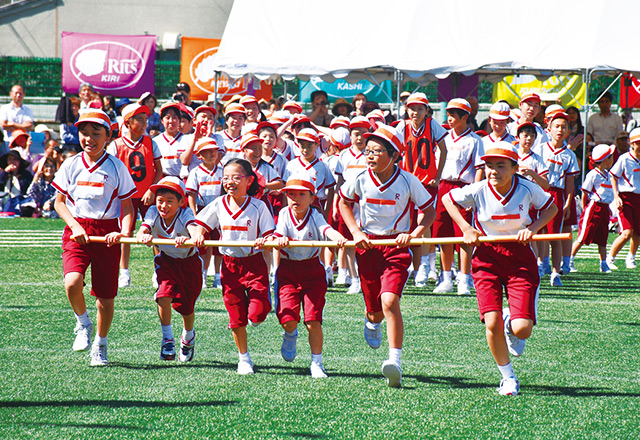 The "House System" is a practice used in some British schools.
Under this system, children spend school hours together in the multi-age circles called "Houses."
We expect children will develop self-reliance through activities such as volunteer work and community and cultural activities.
It is intended that the children in the lower grades will learn discipline and respect for their elders in this setting.
Those in the upper grades act as mentors and demonstrate behavioral and planning abilities that can be followed by example.
With various activities, both academic and athletic, children experience social discipline, teamwork skills, and leadership.