Sound Ethics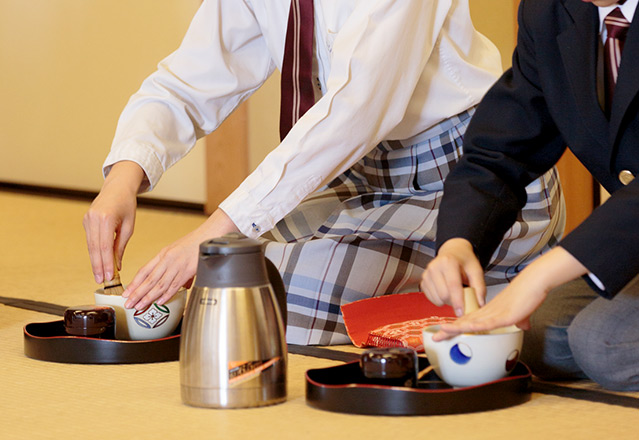 We place value on creating an environment where children cherish their relationships with the people around them and have respect for others.
From the 1st year, we provide opportunities to cultivate the qualities of "kindness, honesty and integrity" through the ethics course we call, "Ritsumei Study." This, in turn, helps our students establish a strong moral compass.
In the setting of a traditional style Japanese room, 5th and 6th graders learn traditional Japanese culture such as tea ceremony. Not only learning manners and etiquette in these classes, we desire for our students to understand the considerations, thoughtfulness and grateful feelings behind the manners.
Also, in their day-to-day school life, students are naturally exposed to various cultures and visitors from different countries. We intend to give them opportunities to be open-minded and overcome barriers against the unfamiliar.
House System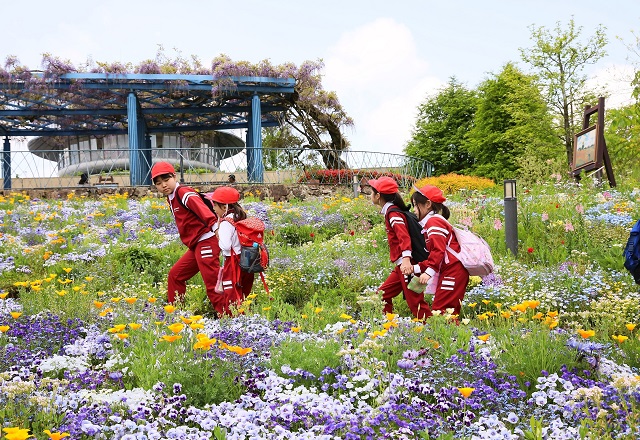 At Ritsumeikan Primary School we employ a "House System" similar to what one might find in some British Schools. In addition to belonging to their grade and class, our students also belong to one of six houses. These houses have students from each grade and they engage together in various activities throughout the school year.
It is intended that the children in the lower grades will learn discipline and respect for their elders in this setting. Those in the upper grades act as mentors and demonstrate behavioral and planning abilities that can be followed by example. In this fashion, our school strives to raise our students in a rich social environment with their classmates by their sides and their house 'siblings' at their backs.