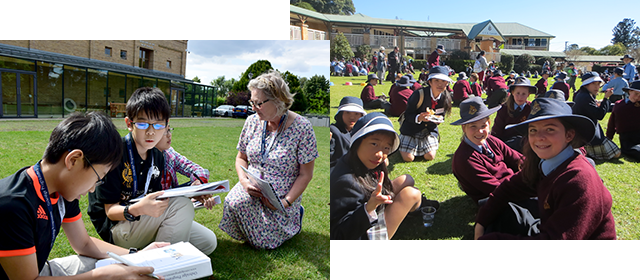 International Exchange
and Intercultural
Understanding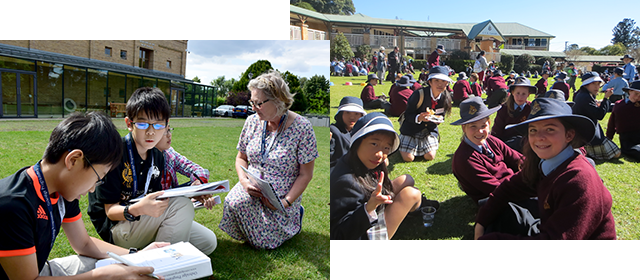 Students will acquire an understanding and a respect for different cultures, which will enable them to make friends with people all over the world.
We have had primary-school-age visitors from China, Australia, the U.S.A., and the Philippines.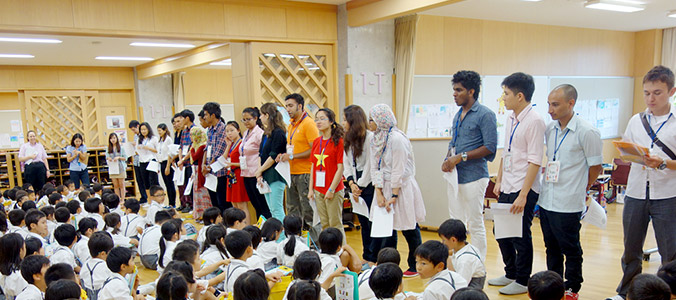 One of the highlights of every year is our World Week program. Approximately 30 college students from 15-20 countries come and spend a week with assigned homeroom classes.
These international "guest teachers" are students of Ritsumeikan Asia Pacific University (APU) in Oita, Kyushu.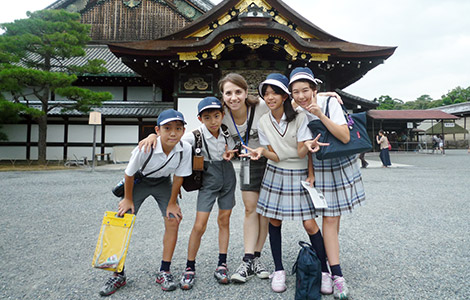 The week is filled with a variety of experiences : the college students
share their cultures, and Ritsumeikan Primary School students
are encouraged to introduce Japanese culture.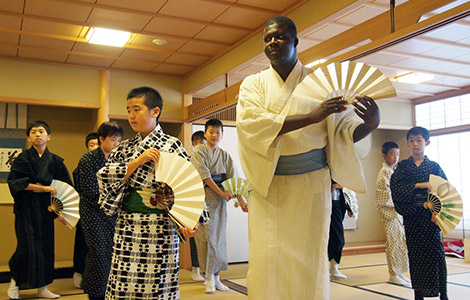 In Grade 6, the children take a 4-day trip to Oita. In addition to seeing APU's campus and its beautiful surroundings, the children prepare and give group presentations in English.
APU students from several countries volunteer to be "buddies," and they support the groups throughout the campus visit.