Hands-On Science Learning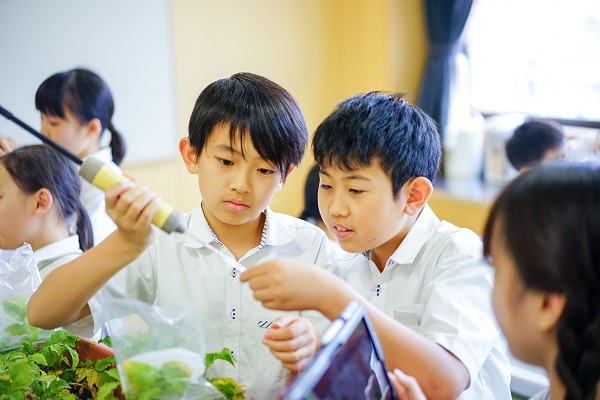 Natural Sciences
Through our unique curriculum and hands-on programs, our students will experience an authentic learning approach toward expanding their worldview and connecting the natural sciences with their daily lives and society. Students are empowered to examine the world using the ideas and methods found in the natural sciences to make their own meanings and use their knowledge to create a better new world.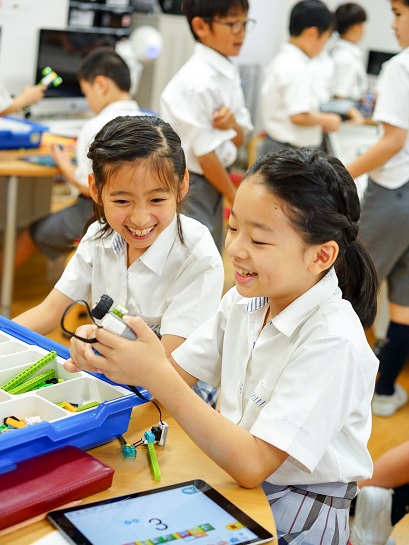 Robotics
Ritsumeikan Primary School's Robotics Department has been active since the opening of the school in 2006 and continues to be a core class in our STEM (Science, Technology, Engineering and Math) education for first through fourth grade students. Students use popular learning platforms such as LEGO Wedo 2.0, LEGO Mindstorms EV3, Micro:bit, Hour of Code, Viscuit and Scratch. Our Robotics curriculum increases information and communication technology literacy, improves critical thinking, enhances problem solving and decision making skills and enables creativity and innovation.
Ritsumeikan Primary School also offers an after-school Robotics Club for students in the 2nd Stage (Grades 5 and 6). We participate in local, national and world events for the World Robot Olympiad (WRO) and we are proud to have represented Japan on the international stage at numerous events and competitions.
Academic Resources of Ritsumeikan
The Ministry of Education, Culture, Sports, Science and Technology designated Ritsumeikan Senior High School as a Super Science High School (SSH) in 2002. We want children to begin to work on experimental science studies from an early age. We strive to encourage"logical thinking," which is necessary throughout all subject areas. Ritsumeikan Primary School is well equipped for the challenges of tomorrow with our two science labs, two robotics classrooms (one for building and one for programming) and a multipurpose technology-enhanced active learning space.