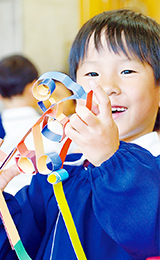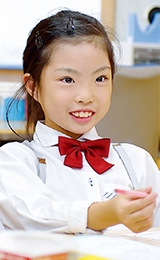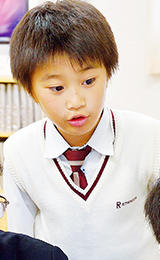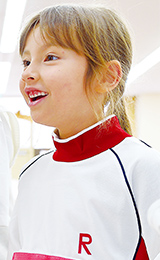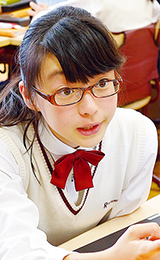 The Ritsumeikan Academy has developed an educational program from the primary to the senior
high level, divided into three stages over twelve years.
This program allows students to develop individuality, self-awareness, and self-confidence, which
enhance their learning experience.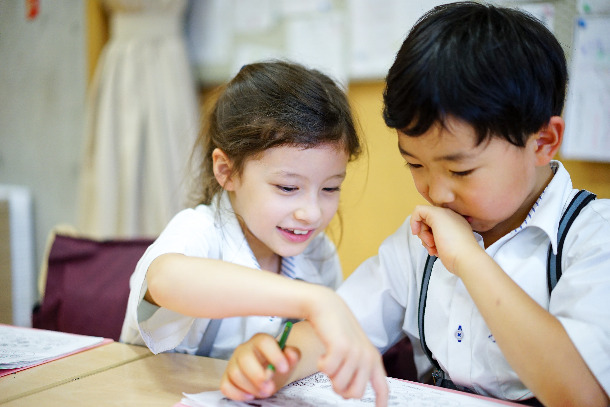 1
ST

STAGE

Grade 1 - Grade 4

Basic Skills for Scholarship

In the 1st Stage, we focus on our four pillars for learning and humanity to improve our students' fundamental skills and establish a firm foundation for their future studies and lives ahead. Particularly important is the accumulation of knowledge and we work to develop a solid academic base in each of our students through the acquisition of kanji, math, English and 21st century skills. Other aspects of the 1st Stage are cross-cultural exchange at an early age, rich contact with the arts, science, society, ethical education, shared values and fostering a general love of learning. Through hands-on activities and programs, the students can experience many real things that can't be learned by just sitting at a desk. Our approach helps cultivate children to be sensitive human beings and prepares them for the next stages of their lives.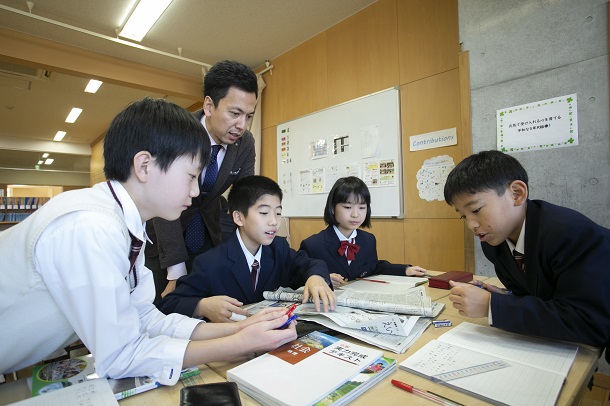 2
ND

STAGE

Grade 5 - Grade 8

Intermediate Skills for Scholarship

Ages of 11 to 14 is a critical period in the process of growing into young adulthood. During this time, it is important to know what kind of life you are leading and how individuals can have a significant impact on the future. In the 2nd Stage students will expand their empirical exploration, face more worldwide issues, encounter deeper art and humanities education and further develop life-skills. Some of the significant changes in the 2nd Stage include the utilization of specialized teachers for specific subjects, increased active learning approaches, and more student responsibility for planning and implementation of school activities. We find the 2nd Stage to be an integral bridge as students mature and progress, and we endeavor to support and guide our students through this important period in their development.
3
RD

STAGE

Grade 9 - Grade 12

Advanced Learning for Academic Scholarship

In the 3rd stage, students from junior and senior high schools interact with each other and learn about their future plans. There is great emphasis on goal-oriented learning and students' inquiry-based learning is also expanded. Focus shifts to internships, university partnership programs, studying abroad, immersion education, social action programs and career development. It is difficult to predict what kind of decade we will have when our students enter the world as adults. With this in mind, we will not simply teach the skills required now, but also the skills to adapt and achieve when new situations arise in the future.