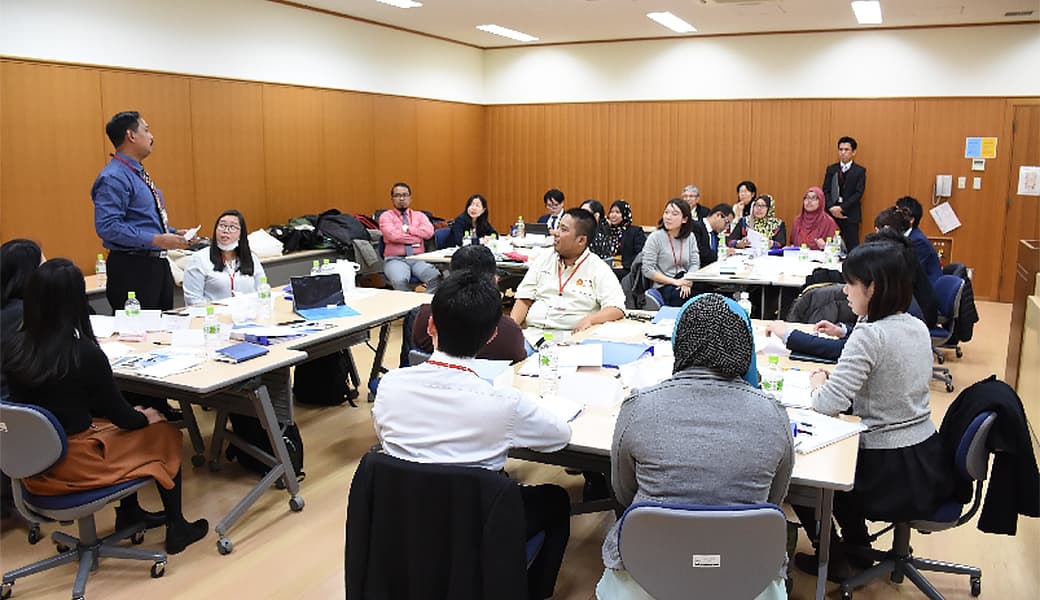 Round-table discussion in the training
Background
With the aim to create an international hub of Japanese-style engineering education, Japanese and Malaysian governments have worked on a project since the Malaysian government expressed the idea of establishing a new international university of technology at a summit in 2001. Ritsumeikan was involved in the establishment of the Malaysia Japan International University of Technology (MJIUT) from May 2006 till October 2009.
The Malaysian government decided to establish an independent institute within the University of Technology Malaysia (UTM) after the summit in May 2010 and changed the institute name from MJIUT to MJIIT (Malaysia Japan International Institute of Technology). MJIIT opened the school in September 2011 and the launch ceremony was held in June 2012.
The building of MJIIT opened in February 2012
Project Overview
MJIIT provides three undergraduate programs and six postgraduate schools (as of April 2019). Ritsumeikan University has been a member of Japanese University Consortium to provide support to them. Ritsumeikan was a secretary of a committee of the Department of Management of Technology for two years from October 2010 till December 2012, and continue to cooperate as a vice-secretary.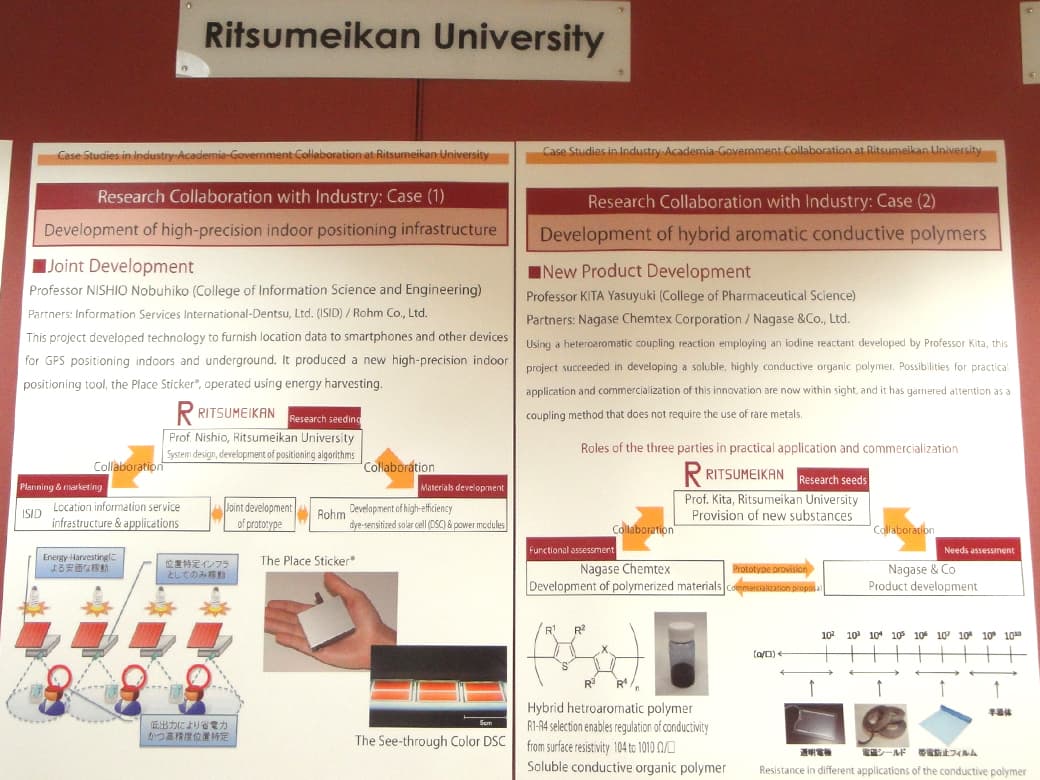 Ritsumeikan panels of Industry-Academia Collaboration displayed at the Industrial Museum
Support by Ritsumeikan University
Ritsumeikan University has provided opportunities of university administrative training for MJIIT staff members to deepen their understanding of Japanese higher education and Ritsumeikan's education, research and comprehensive student support through lectures delivered by the faculty members.
Moreover, the College of Letters and the Graduate School of Language Education and Information Science at Ritsumeikan University have signed a memorandum of understanding with JICA in 2019 regarding recommendation of candidates for dispatching Japanese language teachers to MJIIT on the Japan Overseas Cooperation Volunteers. It aims to improve the quality and framework of Japanese language education at MJIIT, and also to be opportunity for Ritsumeikan University students on actual practice of Japanese language education.
Malaysian University Administrators Learn Japanese-style University Administration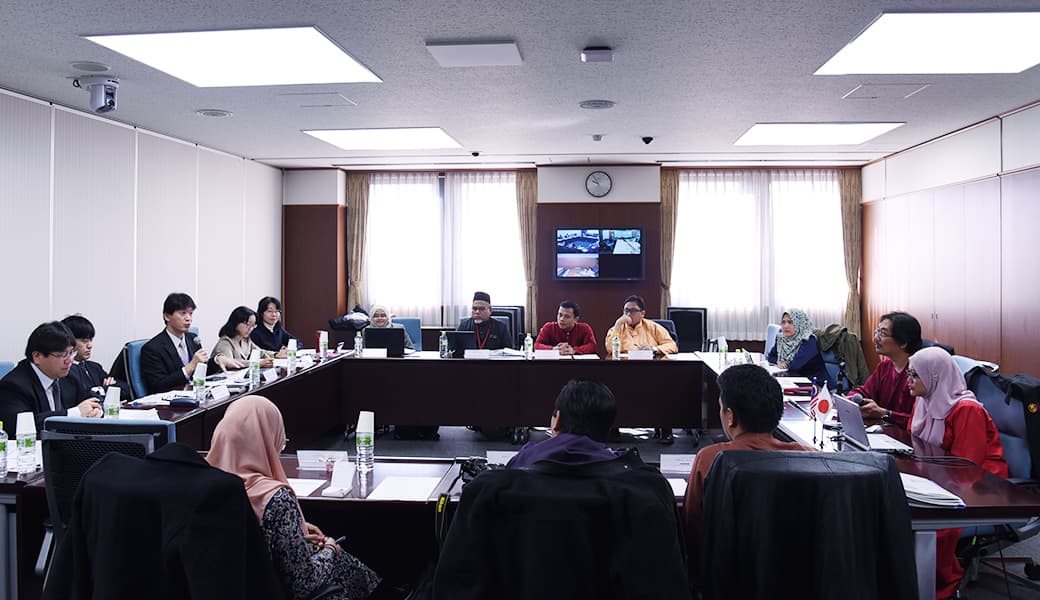 Report meeting in the training