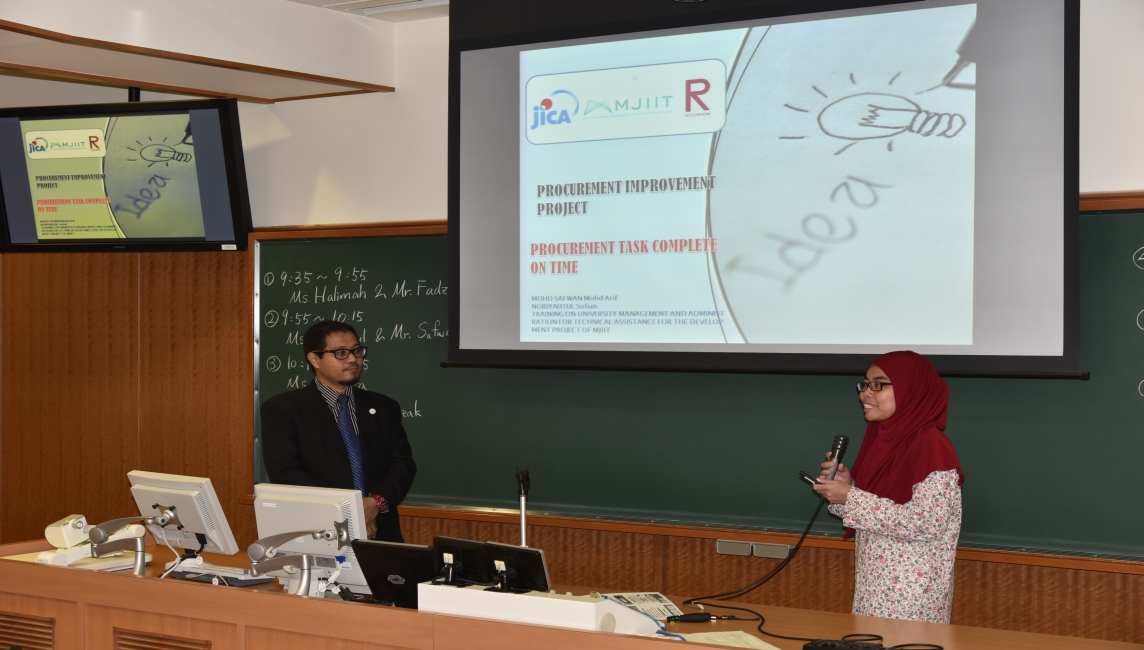 Ritsumeikan's International Contributions (1) - Malaysia
Malaysian University Administrators Learn Japanese-style University Administration
The two-week university administrative training course for Malaysia-Japan International Institute of Technology (MJIIT) young staff members was held at Ritsumeikan University from February 17 to February 26.

MJIIT was established as a collaborative project between the Government of Malaysia and the Government of Japan at Kuala Lumpur Campus of University of Technology Malaysia (UTM) in September 2011 with an aim to create an international hub of Japanese-style engineering education. Through collaborative researches, double-degree program, student exchange and academic staff exchange programs, MJIIT is promoting academic researches in collaboration with the Japanese University Consortium. Ritsumeikan University is providing cooperation to MJIIT as one of the member universities of the Consortium.

During the training, the participants from MJIIT deepened their understanding of Japanese higher education and Ritsumeikan's education, research and comprehensive student support through lectures delivered by the faculty members.

The participants visited Kiyomizu Temple, a famous temple in Kyoto and also experienced Tea Ceremony with two Malaysian students currently studying at Ritsumeikan University to gain a better understanding of Japanese culture.

On the last day of the training, the participants presented action plans that they had prepared during their training. Associate Professor Kazuyoshi Komami, Director of the Division of Global Planning and Partnerships and MJIIT senior staff members gave feedback to each problem analysis and action plan. The participants were encouraged to pursue their plans when they returned to Malaysia.
Participants Inspired by Ritsumeikan Administrators to Tackle Issues at MJIIT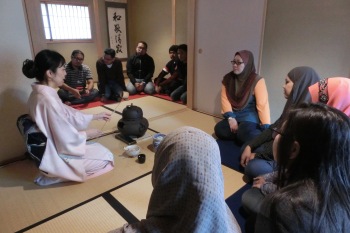 Through lectures, OJT and Japanese cultural experiences, the participants not only developed their expertise but also learned about Japanese professional ethics such as team work, time management and loyalty to work, which could be key factors in tackling the issues at MJIIT. The participants returned home with high motivation and hope for further improvement and development of MJIIT.

This training course was conducted thanks to the support from various sections of Ritsumeikan University. This activity provided a great learning experience and skill development opportunity for not only the training participants from MJIIT but also for the Ritsumeikan staff members who took part.
Related information