Courtesy Visit from the Indian Institute of Technology Hyderabad
On December 1, Professor Uday B. Desai, Director of the Indian Institute of Technology Hyderabad (IITH), visited Ritsumeikan University. President Mikio Yoshida of Ritsumeikan University visited IITH last December, and Professor Desai reciprocated with this courtesy visit. During the meeting, Professor Desai expressed his commitment to enhancing the partnership between IITH and Ritsumeikan.

IITH is a public institute of higher education established under the Indian Institutes of Technology (IIT), the most prestigious science and engineering institutions in India. The first IIT was founded in 1950 in Kharagpur, and there are now 16 institutions across the country. IITH was established in 2008 with the support of the Japan International Cooperation Agency (JICA).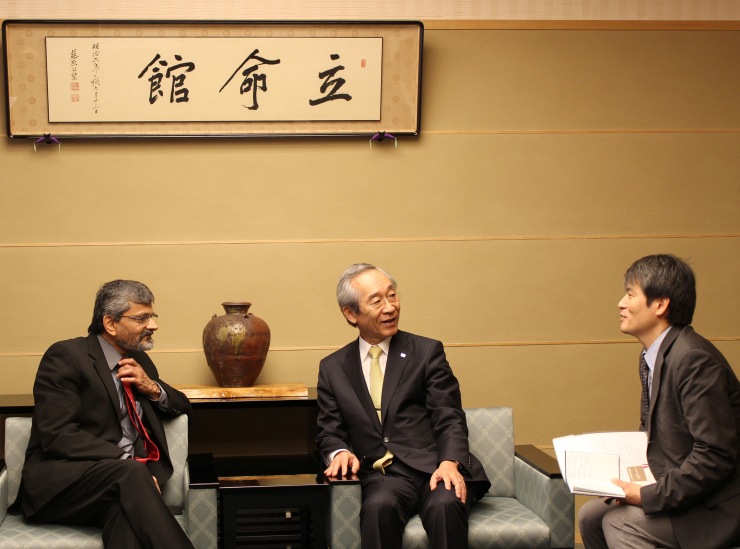 Ritsumeikan University has participated in the IITH consortium of Japan coordinated by Japan's Ministry of Foreign Affairs, and entered into a memorandum of understanding with IITH to run a Project-Based Learning program. Following the meeting with President Yoshida, Professor Desai held talks with delegates from Japanese enterprises to explore the feasibility of internships for IITH students in Japan.
Related information