Ritsumeikan's International Contributions (3) - Malaysia
Learning University Management together with University Staff from Malaysia
From November 7 to 18, 2016, Ritsumeikan University held a training, entrusted to it by the Japan International Cooperation Agency (hereinafter referred to as "JICA"), for 10 young faculty and administrative staff members of Malaysia-Japan International Institute of Technology (hereinafter referred to as "MJIIT"). The university offers this training program every year and this is the fourth time, and it has trained a total of 40 Malaysian faculty and administrative staff members under this program.

The trainees attended lectures, toured facilities and had OJT at varied workplaces in administration, through which they deepened their understanding of education, research and various operations to support students in Japan's higher education as well as at Ritsumeikan University. In addition, the trainees exchanged opinions regarding scholarship programs and campus activities with the university's students and administrative staff members providing student support.

At a briefing session on the final day, the trainees presented an action plan to solve issues in their own assignments. Minoru Homma, Director, Program Division 2, JICA Kansai, Kazuyoshi Komami, Director, Division of Global Planning and Partnerships, The Ritsumeikan Trust, and MJIIT staff members present at the session encouraged the trainees, requesting them to utilize what they have gained in the training program at Ritsumeikan University to implement the action plan after returning to Malaysia.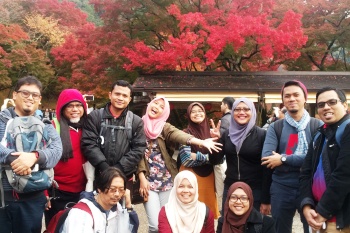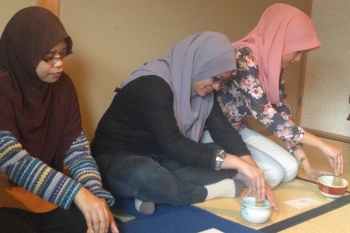 Related information