Inauguration Ceremony for Global Liberal Arts Dual Degree Program
The first undergraduate college in Japan with a curriculum designed entirely around a dual degree program, Ritsumeikan University's (RU) brand new College of Global Liberal Arts, has opened.

Offering a Dual Degree Program together with The Australian National University (ANU), Coral Bell School of Asia Pacific Affairs, the College has also welcomed its first new students.

To mark the occasion, on Wednesday April 24, a special inauguration ceremony took place on Osaka Ibaraki Campus.

Honored guests included Mr. David Lawson, the Consul-General of Australia in Osaka; Toni Erskine, Director of the Coral Bell School of Asia Pacific Affairs, ANU; Bina D'Costa, Deputy Director (Education) of the Coral Bell School of Asian and Pacific Affairs, ANU; and Christopher Hobson, Convener of the dual degree program at ANU.

The guests were welcomed by Tomomi Morishima, Chairman of the Board of Trustees, the Ritsumeikan Trust (under the umbrella of which Ritsumeikan University operates); Yoshio Nakatani, President of Ritsumeikan University; Tsutomu Kanayama, Dean of the College of Global Liberal Arts, Ritsumeikan University; and Christophe Thouny, Assistant Dean (Students) of the College of Global Liberal Arts, RU.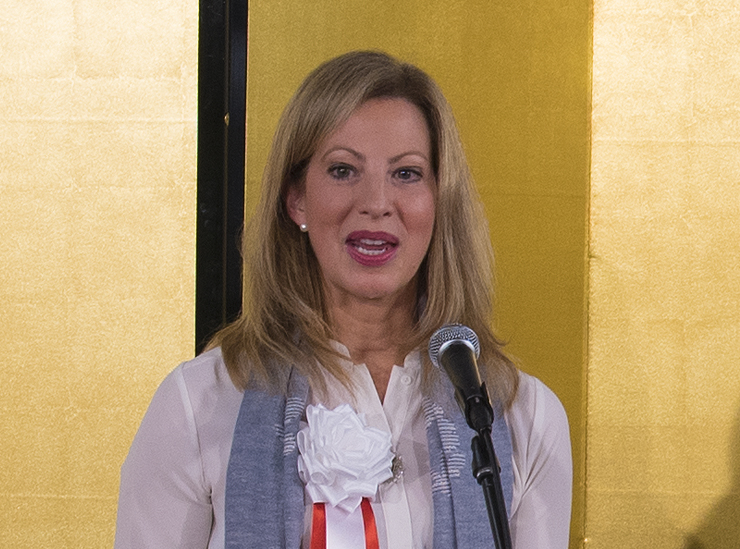 President Nakatani opened proceedings with a speech in which, after expressing his heartfelt gratitude and appreciation for the efforts of all those involved in bringing the Program to reality, he expressed his ambitions for the course:

It is my sincere hope that as the GLA develops it will contribute to lasting friendship between our two universities and further the growth of the partnership between Japan and Australia.

Let the establishment of GLA stand as a milestone, and may we prove able to train many talented individuals who will be able to contribute to the solution of global issues and create new value.

Following on from President Nakatani, Toni Erskine, Director of the Coral Bell School of Asia Pacific Affairs, addressed the assembled guests by speaking of ANU's commitment to engagement in the Asia-Pacific region:

As Australia's only national university, a founding manadate of the ANU is to advance Australia's understanding of the Asia Pacific and our place within it. This is evident in the Coral Bell School of Asia Pacific Affairs where the students will be studying while at ANU. The School is home to world-leading experts in the international, political, societal, diplomatic and strategic affairs of Asia and the Pacific.

Concluding with poignant messages for GLA's faculty, students and staff:

To our colleagues at Ritsumeikan University: We look forward to working closely with you on this important endeavor.

To the first cohort of students: We wish you well as you begin this new challenge, and we look forward to welcoming you to Canberra.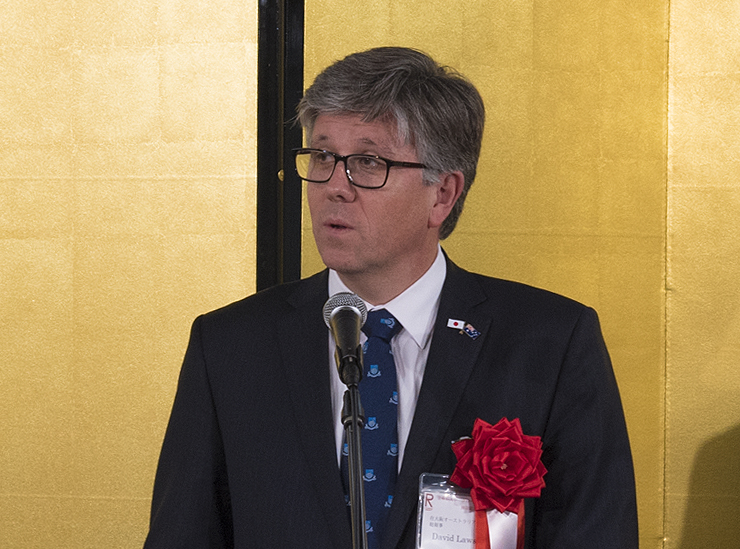 The ceremony was followed by a separate event, a special class for the first cohort of students entitled 'Migration and Inequality in a Global World'.