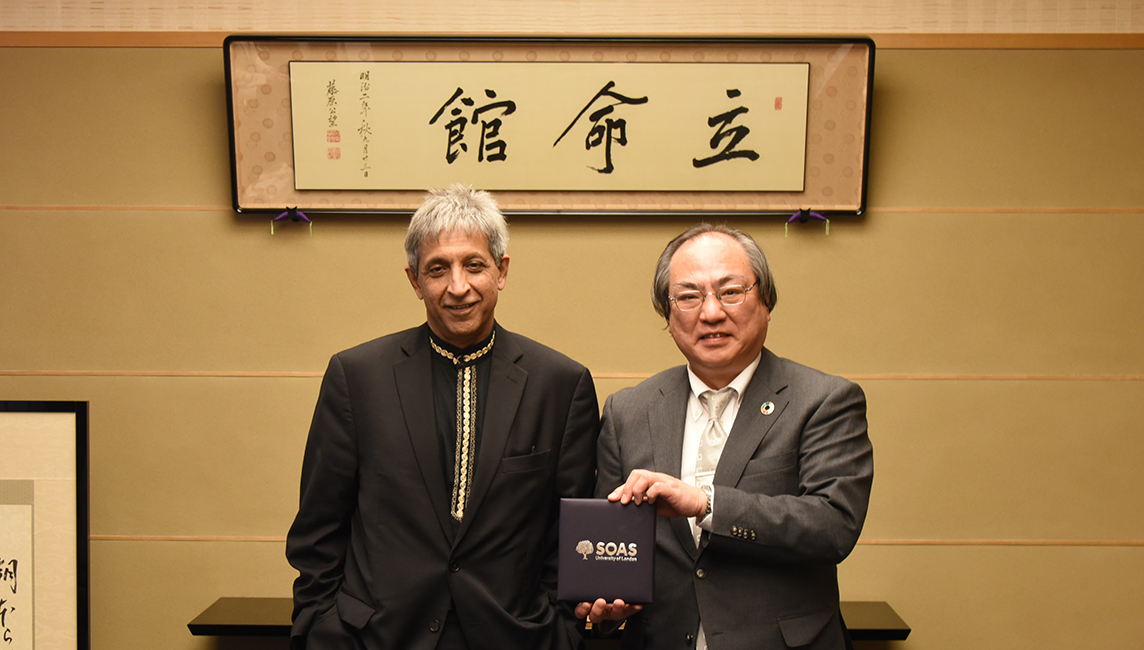 Director of SOAS Visits Ritsumeikan
 On Monday, November 21, Adam Habib, the Director of the School of Oriental and African Studies (SOAS) at the University of London, paid a visit to Ritsumeikan and met with President Yoshio Nakatani. SOAS is a world-renowned leader in humanities and social sciences education and research, with a particular focus on Asia and Africa.
 Head of the Department of Linguistics Nana Sato-Rossberg (Ph.D., 2007, Graduate School of Core Ethics and Frontier Sciences) and Secretary to the Director Kanina Foss were also present for the discussion.

 During the discussion, Director Habib praised the efforts of Ritsumeikan's Art Research Center, which serves as an international joint research hub for the digital archiving of Japanese culture. He also expressed hope for the development of educational programs that link Europe, Asia, and Africa as well as the possibility of research exchange and graduate-level initiatives in the field of wellbeing and other areas.

 President Nakatani informed the visitors that the Colleges of Image Arts and Sciences and Information Science and Engineering will relocate to the Osaka Ibaraki Campus in 2024. He remarked that there are many possibilities for future collaboration in new areas of research, such as the fusion of digital technology and art.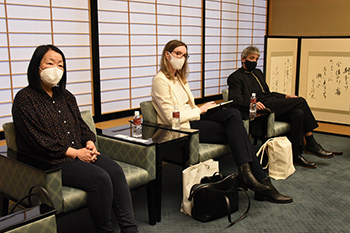 After meeting with President Nakatani at Suzaku Campus, the delegation from SOAS visited Kinugasa Campus. There they met with Professor Sayaka Ogawa, who belongs to the Graduate School of Core Ethics and Frontier Sciences and specializes in cultural anthropology and folklore in Africa, Associate Professor Martin Roth, who belongs to the Graduate School of Core Ethics and Frontier Sciences and specializes in digital games and spaces, and Professor Ryo Akama, the Director of the Art Research Center (who belongs to the College of Letters).

 Their discussion covered topics like joint research in various fields and the idea of a master's program in digital humanities, and it was a promising and valuable opportunity for both universities to further advance education and research.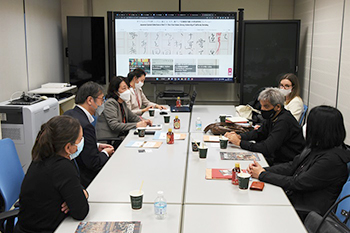 * Masks were only removed while taking this photo.