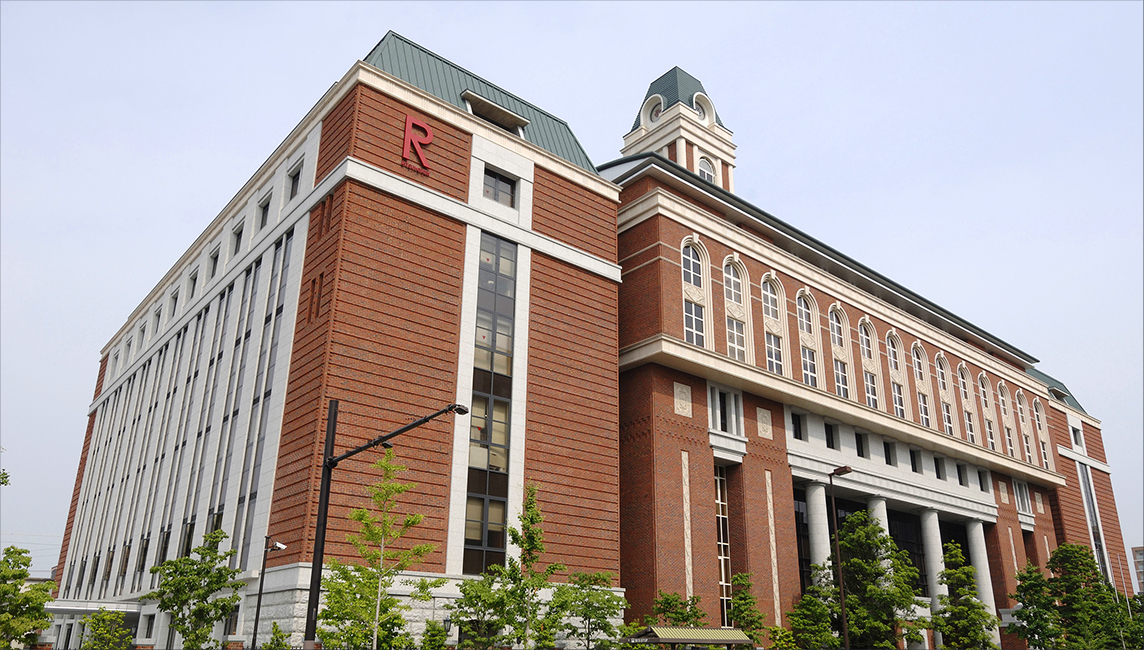 THE Impact Ranking 2023:Ritsumeikan Earns Highest Rating among Private Japanese Universities in Western Japan
In the Times Higher Education (THE) Impact Rankings 2023, which were released on June 1 by the British higher education journal Times Higher Education (THE), Ritsumeikan University placed 201-300 overall and, earning the highest rating among private Japanese universities in Western Japan.

In addition to the overall ranking, the THE Impact Rankings also ranks universities against the United Nations' Sustainable Development Goals (SDGs). Ritsumeikan University ranked first in Japan (19th in the world) for SDG 1: No Poverty and second in Japan (42nd in the world) for SDG 2: Zero Hunger, marking a dramatic increase over last year's rankings for these goals. Also, by ranking 5th in Japan (84th in the world) for SDG 13: Climate Action, Ritsumeikan had three goals with rankings in the global top 100.

The THE Impact Rankings assess universities in terms of how their research and social outreach activities contribute to the 17 SDGs adopted by the United Nations and give each university a score and a ranking. Universities can apply for the goals that match their respective strengths, and this year, which marked the fifth year of the Impact Ranking, a total of 1,591 universities applied (+185 year-on-year), which indicates the growing attention that these rankings are garnering.

Going forward, Ritsumeikan University will continue to pursue a wide range of education and research initiatives to help achieve the SDGs.
Goals Ranking in the Global Top 200


| SDG | Rank |
| --- | --- |
| Goal 1: No Poverty | 19 (1st in Japan) |
| Goal 2: Zero Hunger | 42 (2nd in Japan) |
| Goal 6: Clean Water and Sanitation | 101-200 |
| Goal 11: Sustainable Cities and communities | 101-200 |
| Goal 12: Responsible Consumption and Production | 101-200 |
| Goal 13: Climate Action | 84 (2nd in Japan) |
| Goal 14: Life Below Water | 101-200 |
| Goal 15: Life on Land | 101-200 |
| Goal 16: Peace, Justice and Strong Institutions | 101-200 |
Related information